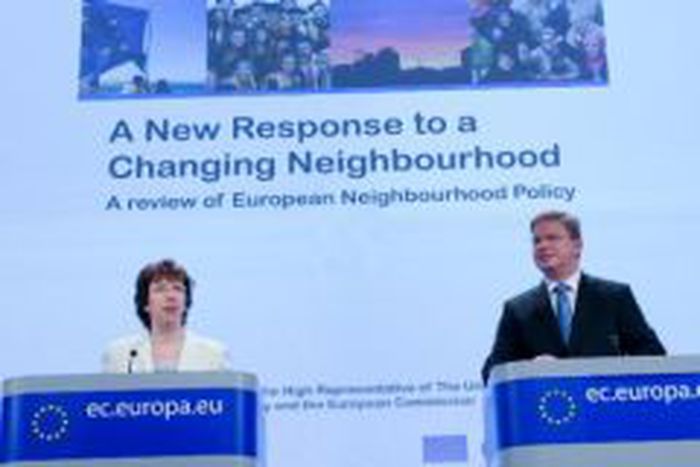 The EU as a supranational roof: a narration of reconstructing the Western Balkans
Published on
By Julian Memetaj Prima facie, suffice it to say euro-zone debt crisis must not overshadow or overwhelm other important commitments made at earlier stage by the EU.
In light of this, for the Western Balkans (WB), this European Council (EC) Summit (23/24 June 2011) crafted a credible new foreign policy agenda (to be discussed further in the December 2011 meeting), whereas in the meantime tacitly dealt with the rhetoric practised in the past.
What's more, as Croatia is expected to conclude accession negotiations to the EU as the 28th Member State before the end of June and sign the Association Treaty before the end of the year, this fact may have a positive effect for the broader region in deconstructing dissonant chords such as "backyard", "frozen conflict" and/or "transition losers" associated to post-Ottoman and post-socialist legacies.
Far more important, the European presence in the Balkans and the ongoing enlargement affirm in terms that steady Europeanization is the "only game in town" for the countries of WB that seek to renew their trust in the region, but also at european and consequently at international level. In this context, the EC welcomed the arrest and transfer of General Ratko Mladić to the Hague International Criminal Tribunal for the former Yugoslavia (ICTY) indicated for war crimes. In the concluding remarks, the EC highlighted that Mladić's arrest "constitutes a positive step for international justice as well as for Serbia's EU perspective".
Given former approaches to the issue, joint endeavours on the part of the Serbian political elite unveiled an increasing understanding for passing legal norms in accordance to national and international law respectively. For WB states who aspire to join the EU, restored nationalistic policy and vocabulary is a crucial issue, yet unless they resolve bilateral conflicts there will be no EU enlargement.
A pro-EU regional expansion in the Balkans – whilst Yugoslavia is no longer at the geopolitical vocabulary – focusing on key issues such as social and economic affairs and particularly on institutional reforms, can create a convincing counter-narrative to the "deceptive" nationhood narrative and ethnocratization appeared in the aftermath of post-1989 disintegration.
The race to the EU membership must remain essential for the states of WB placing integration far higher than political assets. A Europe-wide future is everybody's home.
Picture : Catherine Ashton, High Representative of the Union for Foreign Affairs and Security Policy and Vice-President of the EC, and Štefan Füle, Member of the EC in charge of Enlargement and European Neighbourhood Policy, gave a joint press conference on the European Neighbourhood Policy (ENP) review. (25/05/2011)
YOU CAN ALSO READ:
Convincing Croatia
Croatia's accession negotiations to EU: a pathway for South-Eastern countries