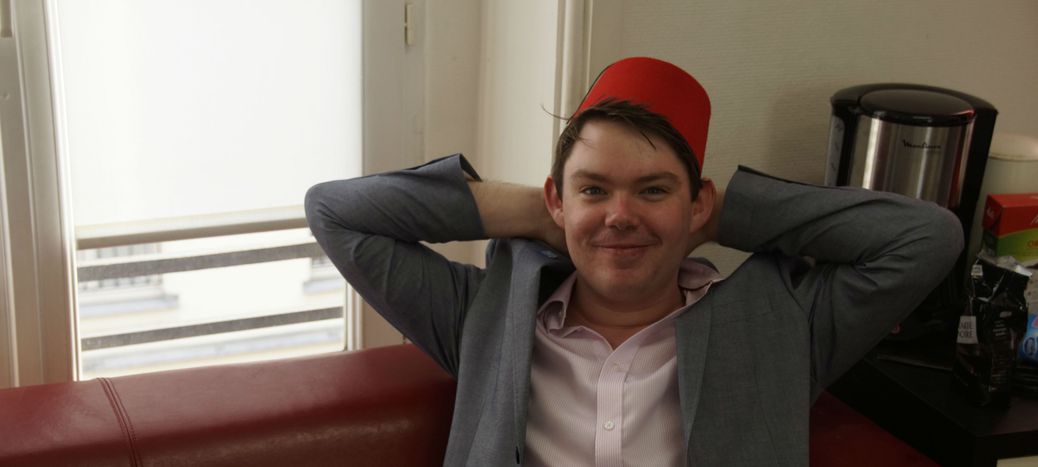 The English Editor regenerates: Welcome Phil!
Published on
Much like time itself, life at cafébabel is in constant flux. Meet Phil, the new English Editor, straight outta Sheffield and ready to bring his own brand of movie magic to the cafébabel head office. He says his first week has been "very surreal". It's pretty much more of the same for 10 months, buddy.
Less than two weeks after he got the call, Phil W. Bayles rocked up in our Parisian newsroom. This self-confessed film buff and former University of Sheffield student will be taking over the reigns of the English version for the next 10 months. "I just checked my university inbox and this magical job came up," he says, when asked how he found the position, "It still hasn't quite sunk in..." 
At the age of four, his family moved to Dubai, and he has fond childhood memories of Santa dishing out presents from the back of a camel. Ever the adventurer, he once spent a night in a bathtub in Lille, imprisoned by the threat of a near-feral housecat. After three hours of harrassment at its tiny clawed hands, his valiant attempt to trap the moggy in the bathroom completely backfired. "In the end I just gave up and slept in the bath," he says, grimacing as he remembers the cat's smug smile.
Despite the short notice, Phil's feeling settled in the Paris banlieue, which he says is much more pleasant than rumour would have it. "I've managed to land in a soft spot despite completely flying by the seat of my pants," he explains. He's looking forward to spending the next ten months engaging with great journalism: "That might sound a cheesy cliché, but working with writers from all over Europe, on subjects as diverse as political coups and music festivals... how could that not be exciting?"
If you had any doubt as to Phil's exceptional talents, just take a look at how he arrived in the office...