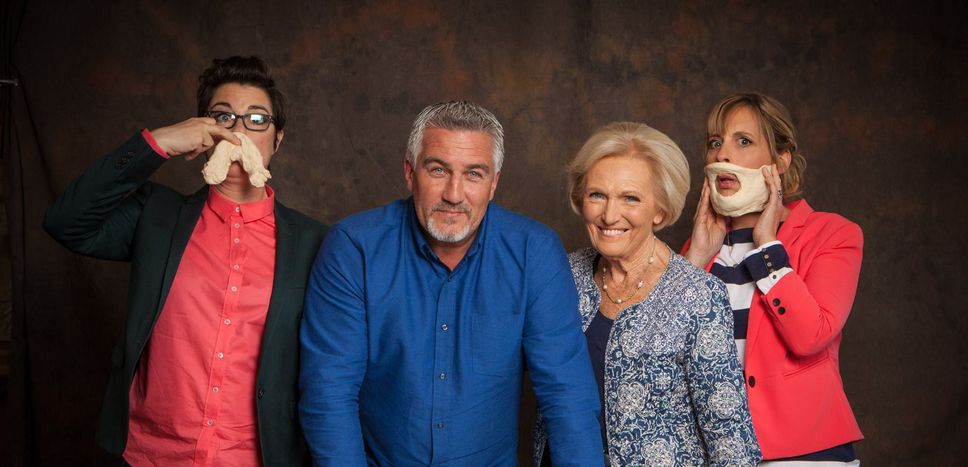 The curious phenomenon of The Great British Bake Off
Published on
To the rest of Europe, The Great British Bake Off must seem a puzzling beast. How on Earth has a show about baking become the most watched broadcast in the UK this year? The answer lies in its ability to forget the world's troubles and just get along with everyone.
As an Englishman abroad in Paris, when trying to sum up British culture, there's only one example I turn to that perfectly encapsulates my island home in all its hope and glory. It's not anything to do with the Royal Family, or a shared adoration of tea. It's The Great British Bake Off.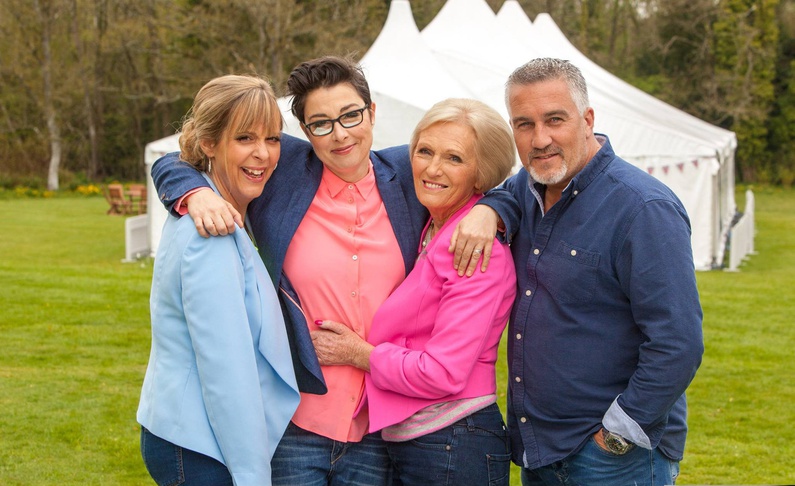 It may seem strange, but nothing makes me more homesick than a light-hearted reality TV show about cakes. For ten glorious weeks, I get to bask in a comforting haze of icing sugar and bunting, as the Bake Off Tent opens its canvas flaps to another round of earnestly cheery amateur chefs. While the rest of the office avidly discusses the Rugby World cup, I get the same emotional rollercoaster from watching twelve budding pâtissiers trying to make millefeuille.
The Bake Off concept is very simple. Twelve bakers compete through a series of challenges designed to test their skills in all aspects of baking. Each episode takes a different theme, such as "cakes", "biscuits", or the dreaded "pastry week". The bakers are then set three tasks: a "Signature Bake" in which they must add their personal touches to a well know recipe, a "Technical Challenge" where they attempt a more obscure baked good using incomplete instructions, and a "Showstopper Challenge" where they are allowed to go all out on decoration, producing bread sculptures in the shape of a lion or fire engines made out of biscuit. At the end of each episode, one contestant is name "Star Baker" by the judges, while another must leave the show.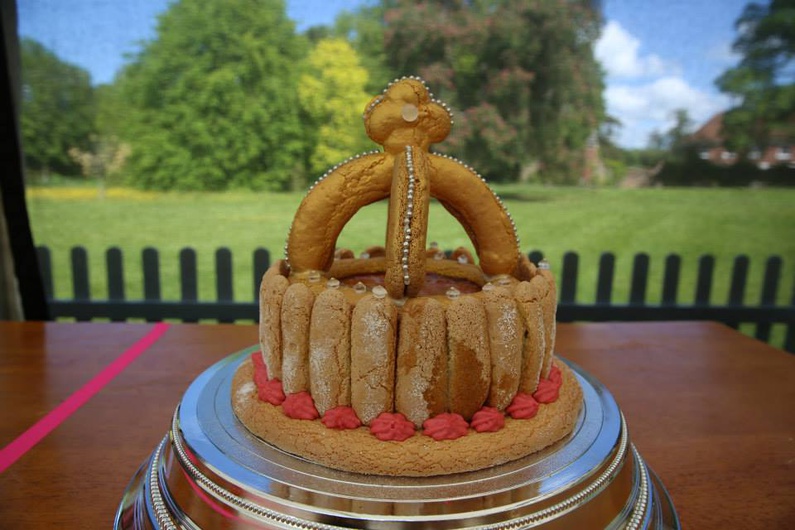 Add to that the presence of Mel Giedroyc and Sue Perkins, the shows famously positive presenters, and you truly have a recipe for success. Mel and Sue support the bakers through their floury trials, reportedly ensuring that everything doesn't get too much by swearing loudly on camera whenever someone starts to cry, meaning the footage can no longer be used. On top of this you have the judges. Firstly, Mary Berry, a household name even before the show began, whose sheer thrill at the very concept of baking can bring new life even to the stalest hearts. Then, fulfilling the traditional "mean" judge role, Paul Hollywood, a man so full of clichés he actually used the phrase "I don't like it... I love it!" on national TV. Yet woe betide if he think your custard looks like scrambled egg, or if your cake is found to be the victim of the infamous "soggy bottom".
The whole thing is just so lovely. It symbolises everything positive about Britain – its twee little traditions, its multicultural community, its inexplicable love of fruitcake - and brings together people from all across the country in a glorious celebration of sponge-cake and spun sugar.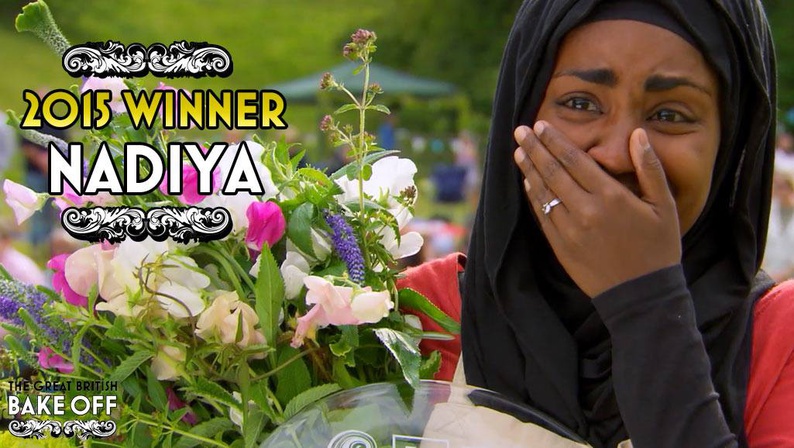 This year's contestants were typical of the kind of warm-hearted, genuinely likeable people that the show typically auditions. In a reality TV climate dominated by stern-faced judges dolling out insult after insult to aspiring teenage pop stars, the good-natured atmosphere in the Bake Off tent is a breath of fresh air. The contestants genuinely appear to be friends, helping each other out when they make mistakes. This year's winner Nadiya Hussain even invited runner up Tamal Ray round to her house for tea, in moving finale scenes.
Nadiya has provided an extra emotional jolt to this year's run of the show. Her victory speech moved the nation to tears of joy: "I'm never going to put boundaries on myself ever again," she said, fighting back tears of her own, "I'm never going to say I can't do it, I'm never going to say maybe." Given the recent vitriolic backlash in certain areas of the right wing British press concerning her hijab, Nadiya is here speaking for so many more people than just herself. In a final moment, which caused the complete and utter meltdown of the British Twitter community, even series stalwart Mary Berry seemed to turn on the waterworks.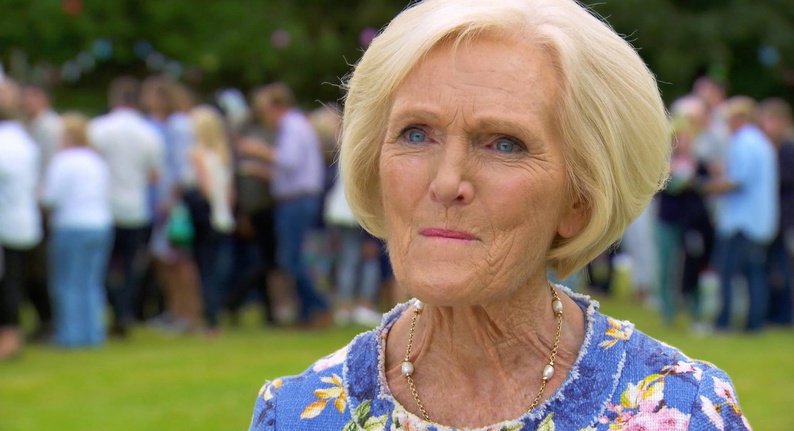 It may be a curious phenomenon which doesn't translate so well across the channel, but I urge all europeans who want a true taste of British spirit to put their feet up, grab a quick scone, and watch a bit of GBBO. From the opening panoramas of an English country garden, to the pained looks in Mel and Sue's eyes whenever they send a baker home, each episode will make you feel sweeter than the cakes you're watching baked. Just remember, true fans don't stop watching just because it's Gluten-Free Week.