Thank you for the gas, Mr Putin
Published on
Europe will receive more natural gas from Moscow. The Turkish Stream gas project will enhance Russia's influence in the European market and Greece will become Europe's energy hub.
Russian president Putin and his Turkish homologue Erdoğan enhanced bilateral cooperation after signing a deal on the Turk Stream undersea pipeline, during the World Energy Congress, in Istanbul. With this move Russia will strengthen its position in the European gas market. The pipeline has an estimated budget of $12.7 billion and will run through the Black sea turning Greece into Europe's energy hub.
"The new route will provide for European fuel needs, and would allow Greece to become one of the main power distribution centers on the continent, and could help attract significant investment into the Greek economy," Putin said at a joint news conference with Greek PM Alexis Tsipras.
"Today has been a full day with President Putin of discussing Russia-Turkish relations. I have full confidence that the normalization of Turkish-Russian ties will continue at a fast pace," Erdoğan said.
Energy is a highly sensitive issue for Europe and Russia. Whereas the European Union relies on the Russian energy giant Gazprom for about a third of its supplies, Moscow, in turn, earns significant revenue from selling gas to the old continent.
Europe's energy dependence
Since Russian's invasion in Ukraine in March 2014, the EU has been trying to diversify its energy sources and ultimately lessen its dependence on Moscow. In fact, the South Stream project – a similar pipeline intended to carry gas through Bulgaria bypassing Ukraine - was canceled in 2014 after divergences between Russia and the Union.
According to Eurostat, data from 2015 reveals Norway as the main natural gas exporter  (29.9%) into the European Union. Russia accounts for 16.7% of the exports while Ukraine provides 15.0% of natural gas and 12.27% runs from Belarus. Denmark and the Netherlands are the only net exporters. As for the level of energy dependency, in 18 member states is higher than 90%.
Nevertheless, the discrepancy on Russia's gas reliance amongst Member States is substantial. Countries like Estonia, Latvia, Lithuania, Finland and Czech Republic are highly exposed to disruptions of gas supplies.  On the other hand, Portugal, Sweden, Belgium and Denmark have the capacity to cope with gas interruptions from Moscow.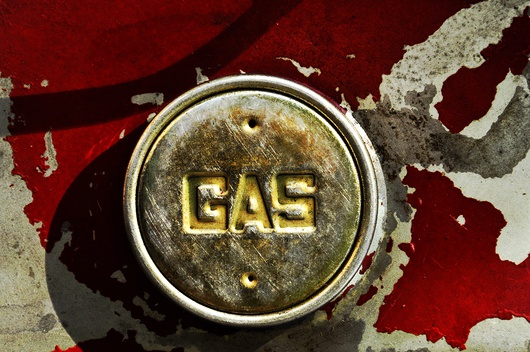 Concurrence Overseas
However, European liquefied natural gas (LNG) demand is rising as domestic natural gas production is falling. Europe's LNG imports climbed by 16 % in 2015 compared to a year earlier. In April 2016, Portugal was the first European country receiving a US shipment carrying LNG.
Nevertheless, Jonathan Stern of the Oxford Institute for Energy Studies believes that the "U.S. LNG supply to Europe may have strong geopolitical symbolism, but its current volume impact will be negligible, until the big volumes come on stream in 2018-19, and cargoes will probably go to higher value markets in Latin America and elsewhere," said Stern in an email to Bloomberg.
Diplomatic relations
The pipeline business agreement has suddenly improved diplomatic relations between Moscow and Ankara. Nearly a year ago, in November, Turkey shot down a Russian warplane close to the Syrian border triggering tension and even speculation over the Kremlin's reaction. Putin responded with economic sanctions and bans, which have partially been lifted with the deal.
Besides, Turkey and Russia differ greatly on the geopolitics of the Syrian war. Russia is supporting Assad's forces while Turkey, fearing the rise of a Kurdish state near its territory, is backing the rebels.
The crisis in Syria has reached drastic humanitarian consequences with the city of Aleppo under siege. However, there is a common point of agreement between the two leaders: humanitarian aid must reach the besieged town. "We have a common position that everything must be done to deliver humanitarian aid to Aleppo. The only issue is... ensuring the safety of aid delivery," said Putin.