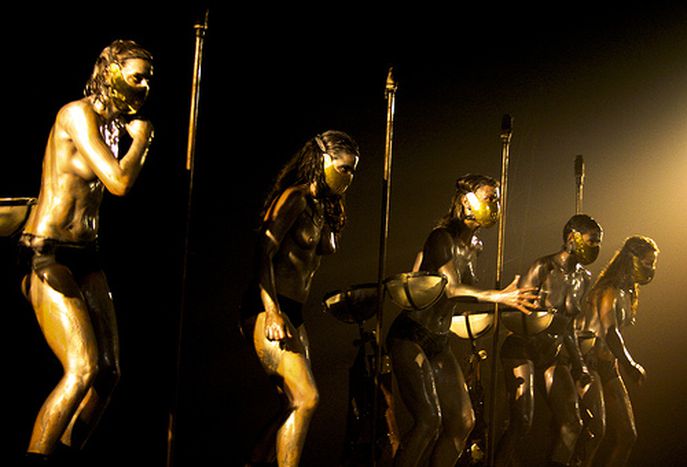 Terror at the Dubrovka Theatre again?
Published on
Around a year ago the passers-by in carrer de la Justícia in Rubí (a town in the Barcelona metropolitan area) were alarmed every time they walked past the Municipal Theatre. But why? From the outside they could see men armed to the teeth wearing balaclavas and walking round the theatre.
Not until they called the police did they find out that all was part of the new play of La Fura dels Baus, one of the most innovative and controversial theatre companies in Europe.
La Fura has chosen the tragedy in the Dubrovka Theatre of Moscow as a basis to adapt the plot of Boris Godunov, a drama by the Russian poet and novelist Alexander Pushkin, to the reality of the beginning of the 21st century.
Throughout the play the creators from La Fura share with their audience the horror suffered by those in the Russian theatre: the appearance of the terrorists, the planting of bombs in the stalls, the tension of the kidnapping and the arguments among the terrorists. Some scenes even evoke the crisis committee and the negotiations with the terrorists. It is true that the creators themselves stress that their intention goes beyond recalling what happened in Russia and that their will is to show the audience the horror of any kidnapping or violent situation.
The première of the play took place in Segura de Molina at the beginning of April and it will have its first night at the Teatre Nacional de Catalunya on 17th April. Later on, La Fura is going on an international tour which will bring the 21st century Boris Godunov to Germany, Italy and the Netherlands.
Translation: Gemma Herrero Fabrés