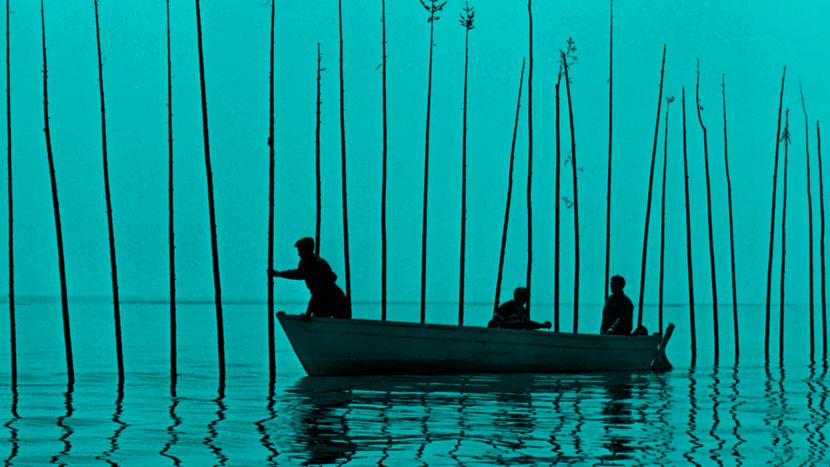 Tënk: Documentaries built to last
Published on
Why don't we see more documentaries on TV? Is it because people aren't interested, or is it because the documentaries aren't available? To answer these questions we spoke to Hugo Massa, head of communications at Tënk; the new VOD platform that is revolutionizing the audiovisual world.
cafébabel: What was the last documentary you saw?
Hugo Massa: Arena of Life, a 20-minute short about the circus created by a Polish director named Bogdan Dziworski. He's a director who was fairly productive in the 70s and 80s. He had a unique way of making short films, with a lot of importance given to sound editing. His work explored the worlds of entertainment and sports.
cafébabel: About Tënk, you've said that documentaries show us what's real, they demand a subjective point of view, and they invite us to think. Do you think that cinema can make us more free?
Hugo Massa: Yes, more free to think at any rate. The goal is to create new opportunities, both for the human experience and for the ways we talk about it. Because when we pre-format everything, and standardize our experiences, we limit our possibilities. That's what music and literature are for. Unfortunately, moving pictures, whether on TV or at the cinema, have become synonymous with big industry. That hasn't left much room for alternative experiences.
cafébabel: Are alternatives what Tënk is offering?
Hugo Massa: We are the polar opposite of what your TV has to offer. The films that you see on TV are what audiences are going to like, based on images, numbers and statistics. So if a show is on TV, it's there because the producers already know that a large percentage of the population is going to watch it. What we're trying to do is offer unexpected films, with challenging form and content. Strange films that may sometimes upset our spectators. You might like them, and then again you might not.
cafébabel: Why don't we see more documentaries on TV? Is it because people aren't interested, or is it because the documentaries aren't available?
Hugo Massa: Well, it's the old question of the chicken and the egg. Back in the 80s and 90s, French public television strongly supported creative documentaries. At that time, more risks could be taken with form. Today there are so many more channels, all in competition with each other, and documentaries have ended up being formatted. A documentary on ARTE, for example, has to be either 52 minutes long or 26 minutes long, and certain things have to happen at certain, specific minutes. There has to be voiceover...
cafébabel: Who was responsible for that?
Hugo Massa: I don't know if we really need to blame someone. The fact is, television is mass media with a very small number of broadcasters. And despite everything, its goal is to please everybody. We're lucky to live in the digital age, where things are much more fragmented, and we can focus on a particular niche. We know that Tënk can work that way. If 18 months from now we have 10,000 members, that will mean our model works. That's our goal. Right now, we have almost 1,800.
cafébabel: You started off with a crowdfunding campaign?
Hugo Massa: Actually, it all started in the village of Lussas [in the Ardèche département of Southern France], where we live. A huge network has been created over the past 30 years thanks to the annual festival, Les États Généraux du Film Documentaire, that happens there. The idea came from that event, then it turned into a project, and finally ended up being a crowdfunding campaign. That was a great way to gain funding, and also to boost credibility. Thanks to the campaign, we managed to collect 36,000 euros [the original goal was 20,000].
cafébabel: You decided to stay in Lussas, a village with a population of 1,000. Why?
Hugo Massa: Back in the 70s when Jean Marie Barbe [president and editor of Tënk] finished school in Grenoble, he refused to go to a big city. It was a true lifestyle choice, and it proves that we don't have to live in big metropolitan areas to think. We can figure things out perfectly well from a smaller region too, and we can have time for ourselves, to start a family, see our friends, enjoy nature...
cafébabel: It sounds like a dream.
Hugo Massa: I don't want to idealize it because there's still a lot of work to be done here, but quality of life is important.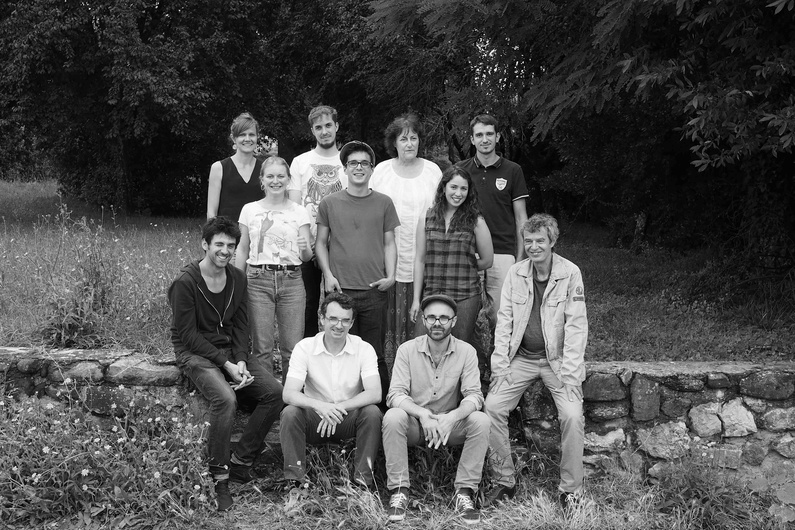 cafébabel: Tënk is available in France, Belgium, Switzerland and Luxembourg. Have you thought of expanding to other European countries?
Hugo Massa: Yes, of course, but since we have to negotiate rights, we're only working in French-speaking Europe for now. This is phase one. Eventually we want our documentaries to be available throughout Europe.
cafébabel: Your current selection of documentaries isn't only about France, though?
Hugo Massa: Our films come from the four corners of the world. And all of the films about "developing countries" are directed by people from those parts of the world. We try to promote the work of those people, particularly through the initiatives of the Lumière du Monde Association.
cafébabel: Is it one of Tënk's goals to promote certain kinds of culture?
Hugo Massa: Personally, I think it is vital to absorb certain kinds of culture. The great books, the great authors, the shows that everyone is talking about, all of that is good, but it's not enough. Really, the problem isn't that people don't make room for culture, exactly, it's that it's only one kind of culture. That's why we started this project, to diversify what's out there. It's one way to avoid having everyone saying the same things, watching the same things, etc. We want our viewers to get to know somebody else's point of view.
cafébabel: Do you think documentaries can change the world?
Hugo Massa: I don't know if they can change the world, but they do change our way of seeing it. It's a cultural battle to try to show things differently, to present things with a different relationship to time and to escape the immediacy of the media. Creating a documentary takes a year, or two, or three, or sometimes even 15! Directors aren't just transmitters of information, they create relationships that are real and lasting. These interwoven elements all contribute to changing part of the world. After that, well, we'll see about changing the rest.
cafébabel: By the way, what does Tënk mean?
Hugo Massa: It's a word in Wolof [a language spoken in Senegal and Gambia] that means "tell me your thoughts," but in a very concise way. In other words, tell me a story. Tell me how you see the world.
Trailer for Tënk (2016)
Translated from TËNK : les documentaires conçus pour durer