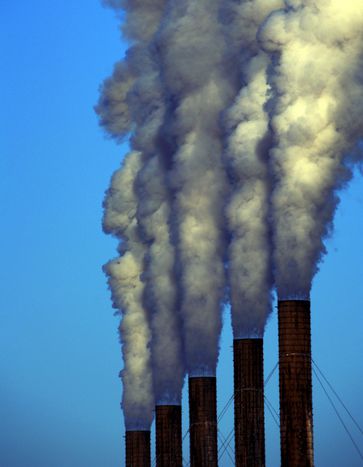 Ten EU member states sanctioned to save the environment
Published on
The plenary session of the European parliament on 4 February regarding climate change will not get off on the right foot. A couple of days before it, the EU was obliged to sanction ten of its 27 members for not having fulfilled the community legislation concerning the quality of the air. Latest titbit of news from Brussels
Spain, Germany, Cyprus, Slovenia, Estonia, Italy, Poland, Portugal, the United Kingdom and Sweden do not care about the quality of their air.
At least, that's what you can infer from the sanctions imposed on these countries by the EU on 29 January, which accused them of having a higher fine particulate air pollution higher than the one allowed by the EC legislation. Stavros Dimas, European environment commissioner, affirmed that the observance of these laws 'should be our most absolute priority' since this type of pollution 'has the most serious effects on the health'.
The European parliament is preparing for its Wednesday session concerning the recommendations for the future common policy of the EU on climate change. What is still not known is whether the recommendations will be enough or whether they will be needed to resort to the sanctions again to convince those involved about the importance of clean air.
Translated from Salvar el medioambiente a golpe de sanción