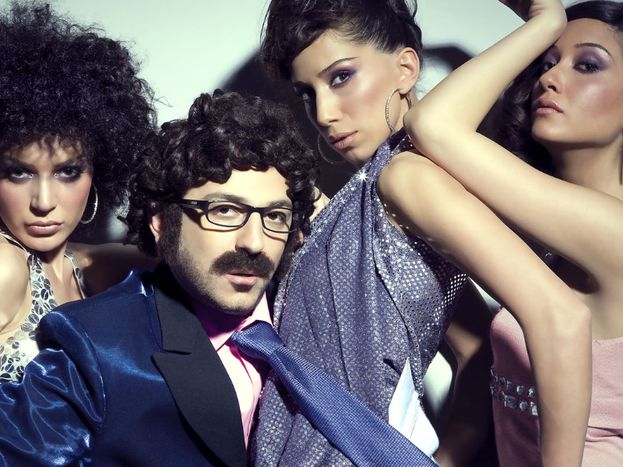 Temuri Iakobashvili: 'Russia loves Georgia; they just don't love the Georgian state'
Published on
Obama in Russia, G8, 'military exercises' - the post-August war scene looks set to reach 100 political degrees celsius. The vice prime minister of Georgia, 42, on his young political generation, family and mutual love
After the five-day August 2008 conflict, which Russia easily dominated, the latter maintains a military presence in and has recognised the independence of the resulting breakaway provinces of Abkhazia and South Ossetia – the latter even held 'illegal' elections earlier in June. Ten months on, at a conference in Corfu on 27 June, Nato and Russia formally restored the ties damaged on that occasion: each 'need' the other. They have agreed to disagree on the main bone of contention: president Mikhail Saakashvili's Georgia, which gained independence from Russia in 1991.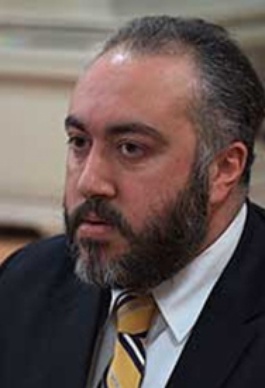 Temuri Iakobashvili's appearance in Paris coincides on the same day that the OSCE observation mission ends in Georgia. Just one 200-strong European Union monitoring mission in Georgia remains. It's also almost one year since the French presidency of the EU tried to broker a ceasefire which the Russians still haven't fulfilled. In the six-month rotating presidency after that, the Czechs brought Georgia closer to the EU with an 'eastern partnership' agreement in May. A US-Georgia charter on strategic partnership was signed in January. But from 30 June up until 6 July - the day that US president Barack Obama meets his Russian counterpart - 8, 000 Russian troops are practising 'military exercises' on the Georgian border.
42: 'old' in Georgian government
Iakobashvili sees Obama's move and the upcoming G8 summit in Italy as 'decisive meetings which can shape politics.' He's burning the French breakfast calories with humour. 'What To Expect When You Are Expecting is the title of a pregnancy book. We need something like that in politics too,' he smiles dryly at the Pershing Hall Hotel off the Champs Elysee in Paris.
So what do the Russians and Georgians really think about each other? 'Did you know that the last three Russian foreign ministers come from Georgia?' he says, shifting in his seat. 'People-wise, relations are good. We are neighbours; neighbours always quarrel. We enjoy each other's culture: I have nothing against Tolstoy or Dostoyevsky. Even now, there is no 'russiophobia' in Georgia, and if there is, those people are marginal. Russia loves Georgia; they just don't love the Georgian state.' The UK press say Medvedev 'loathes' Saakashvili, famously refusing to meet him. Medvedev is 43, and Saakashvili and Iakobashvili are 42 – part of a kind of '40s-elite', born in the sixties, straight-talking but perhaps less credibly viewed leaders of Europe's nether regions. Iakobashvili localises the caption to being part of 'the beauty of a post-revolutionary system. We're probably the oldest ministers in Georgia,' he adds. 'Most are in their thirties. Competition starts right after university. We used to have a vertical political system in Georgia: the father was one, the kids were equal. But the current president has created a horizontal line. Everyone is brothers, he is a brother. We're an example for young people, at the very least.'
Europe and Iakobashvili
Having been the 'state minister for reintegration' since 1 January 2008 has meant lots of sacrifices, Iakobashvili lists. 'My family. My hobbies - I'm an art collector, I have less and less time for that. Less time for yourself, what with flights, jetlag, no time to exercise. My working day starts with computer and ends with computer. Before looking in the mirror in the morning, I look at an Ipod. I'm trying to teach myself and my 17-year-old son that the world is not what you see from Microsoft Windows, but from your window. My kids' - Iakobashvili also has a six-year-old daughter – 'are very unhappy that their parents are government officials. They experience a lot of fakeness.'
'Before looking in the mirror in the morning, I look at an Ipod'
Iakobashvili and Saakashvili are part of a multilingual breed who have been educated abroad. The physics graduate from Tbilisi has spent time in Europe on a young diplomats programme in Oxford and as a visiting professor in Sweden. 'It was December, cold and dark when I was teaching,' he says. 'But it was a good time to focus on ideas, comparing what worked and what did not work in other countries. In Democracy in America (1835/ 1840), French philosopher Alexis de Tocqueville wrote: politicians always prefer usefulness to morality – I struggle between the two.' Morality, usefulness, and a bundle of good humour – in six months time, he says, answering a question as he gets up to find his wife ('she must be lost shopping on that blingy Champs Elysee'), Georgia will simply be 'preparing for new years.'