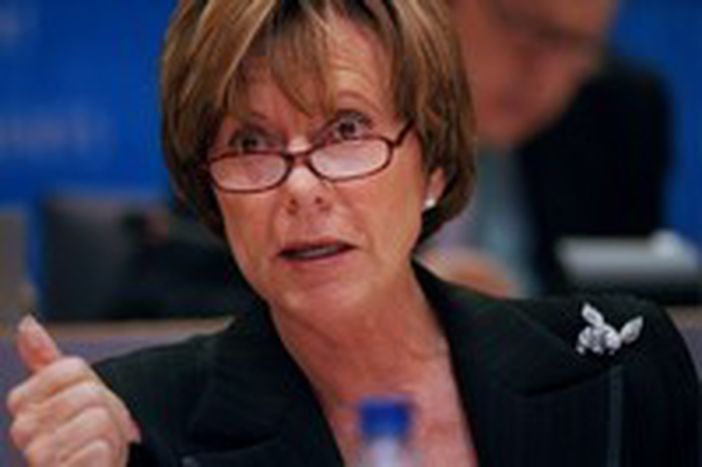 Takeover bids reveal nationalist hypocrisy in Europe
Published on
Translation by:
maria iglesia ramos
Endesa, Gas Natural, E.ON, Enel, Suez and Gaz de France (GdF) are the players in a masquerade against equality. The European Union was founded under the pretext of energy (Euratom and CECA), but is discrediting itself due to energy market issues.
In 2001, European leaders committed to the Lisbon Strategy in support of the liberalisation and modernisation of industries and community markets. Two years later, they laid the foundations for the development of a European energy market which will come into existence between 2008 and 2011 through the deregulation of gas and electricity tariffs. The purpose of all this is the desire for companies to be able to operate freely in the EU regardless of their country of origin, but today it has become clear that nobody believed in what they were signing.
Controversial takeover bids
In 2002, the competent German court denied the merger between Ruhrgas and E.ON, but Chancellor Schroeder supported it – amid much controversy – in order to create a "national champion" capable of competing at a high level. A few months ago, the Barcelona-based Spanish company Gas Natural launched a hostile takeover bid, also mired in controversy, for another Spanish company, Endesa. For quite some time, President Zapatero has insisted that he had no intention whatsoever of meddling in the affairs of private companies.
However, lo and behold, a week ago the giant E.ON launched a counter-takeover bid for Endesa, and the Spanish president did not like it, regardless of his stance on interefering in private company matters, as it prevents the creation of another "national champion" in this country. This idea is supported by France as shown with the merger of the public company GdF with Suez, while at the same time shooting down the takeover bid that the Italian public company Enel openly planned to launch for Suez. A complete soap opera!
Inequalities that lead to grievances
The double standards with which the national authorities deal with energy companies depending on whether they are from their own country of not arouses aggrieved feelings which cause European integration to falter. Germany is itself a giant but is striving to prevent another one developing in Spain. Italy has seen its attempt to get its hands on Suez thwarted and is preparing a decree of vengeance to prevent foreign companies getting hold of the Italian companies in this sector, while Enel thinks of its "national champion" in terms of eating up its fellow Italian company Eni and offering help to Gas Natural in its battle against E.ON to enter the Spanish market with public capital. Finally, France, which never believed in the liberalization of the energy sector, protects it with the above-mentioned merger and with the paradoxical addition that, in this way, French public capital may indirectly enter Gas Natural, closing a loop in a country – Spain – in which all the companies operating in the sector are at least private.
Italy feels wronged by the intervention of France in Enel's transaction to enter France, and Spain also feels wronged because on the one hand the European Commission opposes this intervention, while on the other hand it reprimands the Spanish government for changing legislation in an attempt to delay the takeover of Endesa by German E.ON.
Do consumers have anything to say?
Meanwhile, we, the consumers, can see how economy of public monopolies in the energy sector is giving way to another economy of private monopolies. One additional paradox should be added to this. In Spain, the merger between Endesa and E.ON would generate yet another monopoly that European law would allow because it would be a merger in a communitary ambit. Whereas the merger between Endesa and Gas Natural would inevitably force the latter to make disinvestments, as the Spanish anti-trust law is stricter, thus rekindling competition within the country. In Belgium, on the other hand, the merger between GdF and Suez will lead to the creation of a total energy monopoly as they are the only energy companies operating there.
Translated from Las opas desvelan la hipocresía nacionalista en Europa