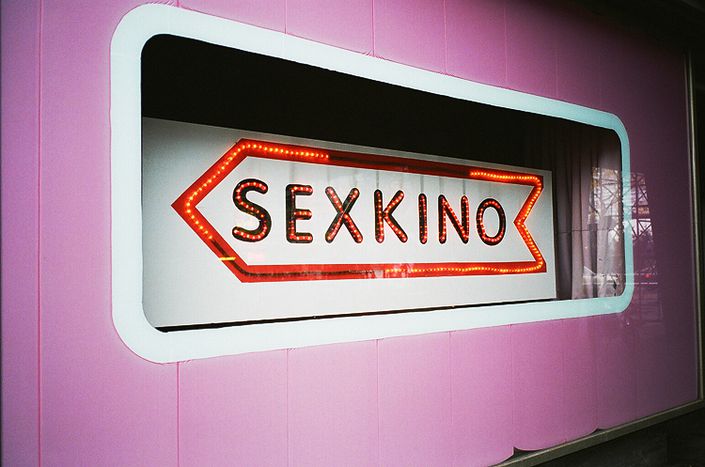 Swinger clubs: Blue Berlin 'liebt dich'
Published on
Berlin loves you. Berlin is young and isn't ashamed of its exuberance. An Italian visits the premises of a capital's red-light soul which is not expecting anyone. Far from Amsterdam's sex ghettos and Italy's hypocrisies, between the naked bodies of those for whom sexuality is no taboo
A maximum of six persons can fit in the hot tub, the sign says. But I think it's wrong – there's three of us in the tub and it already feels crowded. If we were double we'd basically be huddling and the relaxing bubbles would be pushed down the drain. Two Germans flanking me think they're doing me a favour by singing the 1968 Italian pop song Azzuro by Adriano Celentano. I don't mind; I'm in a good mood, so I join in. The tattooed bald guy and the blonde girl who occasionally sips from a cocktail are my new improvised friends. Not long before, she was lying on a red plastic mattress screaming Geil! Geil! (Cool! Cool!), while a queue of men formed both behind her and in front of her. It's just another Wednesday in Berlin, and we're at gang bang day at the Swingeroase Zweispalt.
German verb 'sich entspannen': to 'chill out'
A 12-hour pass (from 9am to 9 pm) costs 70 euros (60 pounds) and gives you access to all the women who are in the corner busily exchanging their partners, as well as to the sauna, jacuzzi, massages, showers, buffet, unlimited non-alcoholic drinks and spirits. It's all-inclusive, including the towel that will be your only garment for the whole time, a pair of slippers, your own locker and condoms. Being an Italian, I can only grasp this package as one of those super luxurious things our politicians do at prices with infinite zeros. However, Swingeroase Zwiespalt is here in Berlin, a hundred meters away from Hermannstrasse, the last stop on the U8 metro line, which is blue on the city map.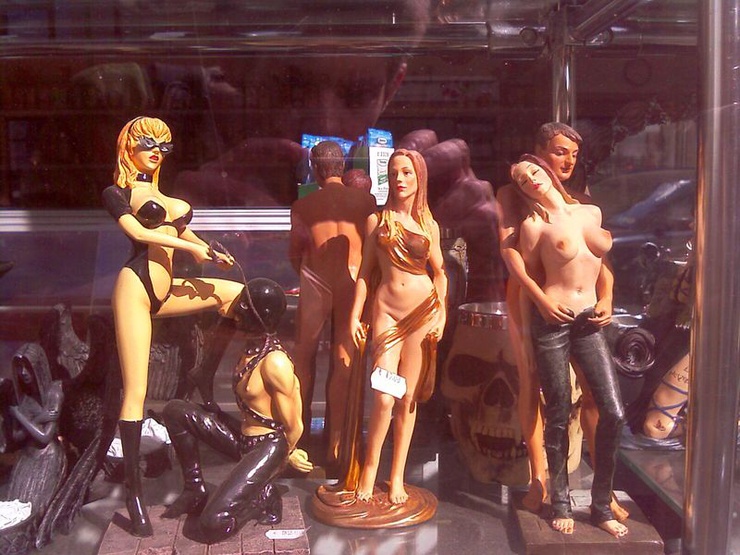 Anyway, you can tell I'm an Italian from miles away; I'm the one who always turns his head to look at the naked women, something which you do not do - at least not in the bar, sauna or hot tub, which are the frank zones for talking, drinking, and nothing more. I think it is what the naturalists call the 'purification of the mind', the being naked together without having strange thoughts. It's a bit weird because where I come from nudists are tolerated like a spot on your face - you put up with one, but if you can squeeze it without doing too much harm, you do so. Just join your right thumb with your left one to squeeze it all out.
'We are here to chill out,' says the blonde, utilising the verb entspannen which she tries to explain to me, before asking me 'Alles gut?' - I slightly resemble a fish with my mouth open the way it is. 'You don't have all this in Italy, do you?' she asks me. A million possible answers zip to mind. I only manage a feeble 'nein' before I resume singing my part of Azzuro.
U-Bahn 8, Berlin
The U-Bahn 8 runs from the north of Berlin to the south, taking almost forty-five minutes to go from Wittenau to the end at Hermannstrasse. From the central district of Mitte to the deep south - say about halfway down the line - the likelier you are of running into brothels and clubs of all kinds. There's the Tiffany brothel in Kreuzberg, which is one of the best known, to Mondschein, a 'frivolous bar' where you can buy 'pass time' for only 35 euros (30 pounds) from noon to 6pm. It's good for a lunch break or an after work visit, to chill out with four or five girls reserved just for you.
'In Italy you've got to have a certain status before you can do certain things'
'But you don't have any of this in Italy?' I am constantly asked. I always say nothing. 'Of course, you have the pope there!' they always continue. 'Yeah, you can't,' I always mumble. 'Yet your politicians, with all those sex scandals!' they always insist. 'You've got to have a certain status before you can do certain things, not everyone can,' I always answer rapidly. Everywhere it's the usual questions follows by the usual discussions between Germans and other Europeans, where we trace the differences between our respective countries together: in France there's something but it's far more expensive, it's the same in the United Kingdom, in Italy 'you can but you should not, and perhaps no-one should.' The Swedes are even more restrictive: 'it's completely forbidden and it's all underground,' a Swedish guy once informed me, shaking his head, his tone implying nothing good.
Good luck finding a red light district in Berlin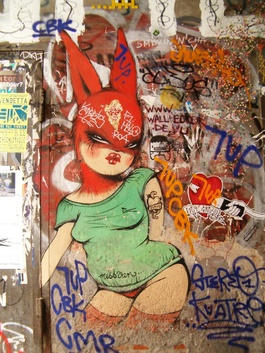 I knew instantly that sex was not a taboo in Berlin. The city is not as notorious as Amsterdam or other eastern European capitals, but you can find brothels dotted in between the main restaurants and shops on the tourist maps. Then there is that fat guy who is the 'entertainment guide' in the Lonely Planet, who winks that it's too easy to have sex, if you wanted to. Having said that, nothing is evident from walking around in the streets – there are no flashing neon signs, only the prostitutes in Mitte who walk along the central Rosenthaler Strasse - Hackescher Markt - Oranienburger Strasse route. Wrapped in their skin suits, they look fresh out of the red light district in Sin City, determined to rip off the boots and corsets of any unwitting tourist that passes.
Apart from these spectacles which are dictated by mass sexual consumerism, the rest of the offer is spread over the entire city. It's almost exclusively for the residents' pleasure or for those who know what to look for. The lesbian and gay culture magazine Siegesäule has gone as far as publishing a map with red dots indicating the best hot spots. Looking closely, there's a disproportionate number of them scattered throughout the city. Forget red-light districts and sex ghettos. Berlin is young and is unashamed of her exuberance. Berlin liebt dich.
Images: main (cc) jimbus.org; window display rubenwojtecki; graffiti dev null/ all courtesy of Flickr
Translated from Berlin liebt dich