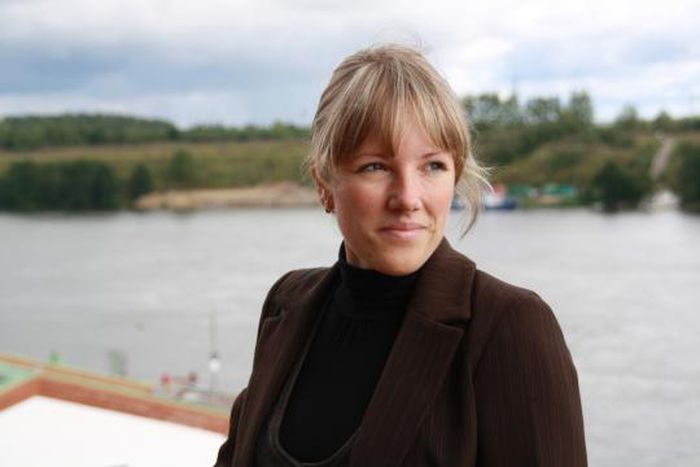 Super 8 'The Detour': shared memory of northern Europe
Published on
When Tallinn in Estonia and Turku in Finland were nominated to be 'European capitals of culture' in 2011, two young French directors and former architects captured the opportunity to make a unique story about a region extending beyond frontiers
Simon Brunel and Nicolas Pannetier are two French directors who studied together in Austria before opening an agency in Berlin called Atelier Limo. Their first feature film La frontière intérieure ('The Interior Border') tells the story of their journey along the former border of the Schengen area, running from the Baltic to the Adriatic Sea. As their first success, this movie gave them wings and new ideas. In 2008, when their project wasn't even finished yet, they contacted the organisers of the European union's cultural programme in Turku, a city in the south-east of Finland.
Connecting northern Europe
'From the very beginning, they were very enthusiastic about the project,' says Brunel. 'Tallinn and Turku, then the two European capitals of culture of 2011, are both geographically and historically really close but so far away at the same time.' Brunel and Pannetier planned to connect the two cities by road. 180 kilometres of 'as the crow flies' distance, 913 kilometres according to their Via Michelin route guide. 'We checked the road ten more times to try and understand what's going on there. We're both architects by profession; that doubtlessly explains our attachment to the history of places.' The duo shot ten seconds with their Super 8 video camera of The Detour every ten kilometres to have some points of reference and mark their itinerary.
'We were looking for places connecting the common history of at least two of the three countries - Estonia, Finland and Russia. For example there was an orthodox church in Finland that was built by the Russians and had been changed into a protestant church after Finland's independence in 1917. Our research had a three-time axis that was important in the past: the era between 1917 and 1918, the second world war between 1939 and 1945, and 1991 with the fall of the soviet bloc leading to Estonia's independence.' The results of this painstaking work are fascinating, featuring 121 places, 60 interviews, photos and videos. They are all categorised in a database which has been available online since last year.
Next stop: Belgium?
The directors had to make sure that they wouldn't lose track of their project. 'In the first part of the film, we wanted to meet people who had their lives scattered over these countries, were it by heritage, fate or choice.' Finally, they chose to present five people and a choir in their film, returning to various spots several times to continue the movie. 'Amongst other things, Finland and Estonia share a vision of Russia as the great nation threatening them in common. This is a very important concept in Finland and even more so in Estonia where 30% of people speak Russian.'
'Amongst other things, Finland and Estonia share a vision of Russia as the great nation threatening them in common'
As directors, editors and also musicians, the young Frenchmen added the finishing touches to The Detour in autumn 2011. 'In retrospect, we've been able to work on this second project in a more professional way,' they say. 'What with the interviews, researching places and then working with the material, the work isn't completely finished yet.' The end of last year saw them presenting the film in different towns on their itinerary in Estonia, Finland and Russia, but also in Berlin, their adoptive home city. 'We wanted to find the answer to the question of Europe's identity. What is Europe? How are we connected to our neighbours?' The young directors don't lack imagination and want to start a couple of new projects as well. 'We would like to work on Belgium. It's quite an atypical country that is both the capital of the European union, and also well familiar with the linguistic dichotomy resulting in tensions that separate the territory. It would certainly be a fascinating field of research to answer the questions on nationalities and identities in Europe.'
Images courtesy of © Le Detour
Translated from Le Détour : plongée dans l'histoire du nord de l'Europe