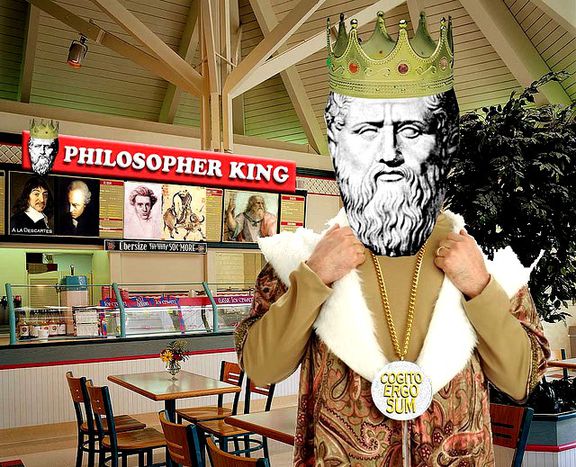 Study philosophy in Europe: France's discern is UK's ticket to top
Published on
In the collective (French) conscience, it's a lunar individual who studies philosophy, disconnected from the modern world and who brushes aside finance and marketing books. In reality their anxiety for the future remains a young one, choked by the crisis and demanding whether Socrates or Aristotle can really still mean something
In a dehumanised world which beats to the rhythm of the logic of results or a job which can lead to suicide, it's hard to find an interest to read philosophy and dive into all the fickleness which it assumes. Nevertheless, lost students devour it blithely: ethics, reason and dialectic can still secure them a job. The science remains a human one. Some are even doing fantastically off it; between working in sales, consuls and management, the European market shows that philosophy rhymes with success.
Criticising pure reason?
Victoria from Spain saw glumness on the horizon after graduating in philosophy. 'For many people the road ends after university,' she explains. 'In the majority of cases you end up working in something which has nothing to do with the five years of study you did amongst books and philosophy.' Victoria is now working in prêt-à-porter sales in France. 'After three days I had an interview and I was working at in a shopping centre within fifteen days. Two months later I signed a permanent 35-hour week contract (Spaniards usually work forty hours a week). I was earning double than what I would have got in Spain for the same job.' Victoria admits she doesn't wake up in the morning with a massive smile on her face, but at least she's earning. Whether metaphysics or ancient philosophy helps her fold items of clothing all day long is another question.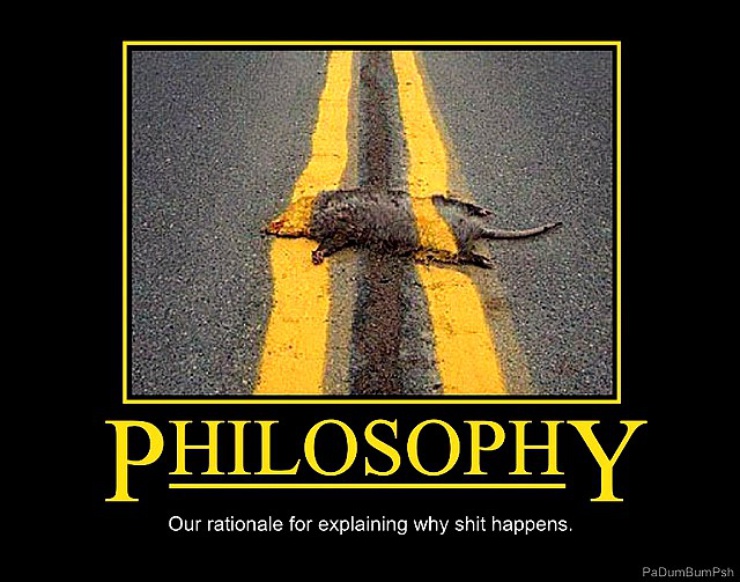 In France, the thinking is evolving. Where once a philosophy degree was for the thinkers and thinkers alone, the market is beginning to open up to accepting students from that discipline into more unrelated sectors. Take this headline in French daily Le Monde in April 2009: 'when companies look for humanities students'.  Established in 2007, the French company OpérationPhénix ('operation pheonix') allows graduates to apply for companies such as Coca-Cola, Danone, HSBC or L'Oréal for executive  positions or as human resources directors. Victoria might be dealing with her new role, but plenty of others apply for her kind of job more philosophically.Plenty of students have left jovial declarations in the programme's forum pages, emphasising that the grounding they have helps. 'I had to calculate and create credit folders, which seems a world away from my philosophy studies,' enthuses Cristina, who graduated with a 'masters two' at the university of Paris 1 Pantheon-Sorbonne, and now works as a small businesses credit analyst at the Société Générale. 'The qualities that that degree helped me develop are always of use: assuring quality in editing the work, in the syntheses and also in the argumentation of it.' She's not alone in the appreciation of her new direction. Catherine, who studied philosophy for five years at the university of Panthéon-Assas (Paris II), is now a manager at HSBC. She deconstructs the myth that having a humanities degree isn't compatible with finance. 'I wanted to become a teacher but I thought it was time to throw myself into something else because I was 23. I only applied to HSBC because I wanted to work at a bank which was a good platform for economic life. I got into it quite quickly.'
Miliband did it
You only need to look at the British model to see that human sciences don't only lead to careers in marketing. In the UK you don't need a mediator to link studies with employment. Philosophy is a consecrated and useful discipline which is appreciated by employers. The proof is in the cream of the crop of English politicians. For example, current prime minister David Cameron (conservative), Danny Alexander (liberal democrat) and opposition leader/ ousted Labour wannabe leader brothers Ed and David Miliband (labour) all graduated in PPE (politics, philosophy and economics) at the university of Oxford.
Philosophy is a useful discipline appreciated by employers in the UK
Frenchwoman Emilie, who is nearing the end of her doctorate, isn't worried about stepping into the work world. 'I daydream about what it holds for me. Strategy consultant, analysing corporate social responsiblity, think tanks, human resources, humanitarianism, international instutions, journalism: there's a range of domains which have integrated political philosophy graduates like myself. So many options are out there which I can focus on when I am eventually jobhunting.' Just like that, we can envisage our futures without any worries. Philosophy.
Images: main (cc) Jukebox909; run-over squirrel (cc) Padumbumpsh/ both courtesy of Flickr/ videos operation phoenix Studyrama; The Lion King scene via Youtube
Translated from Etudiants-philosophes : Descartes en main ?