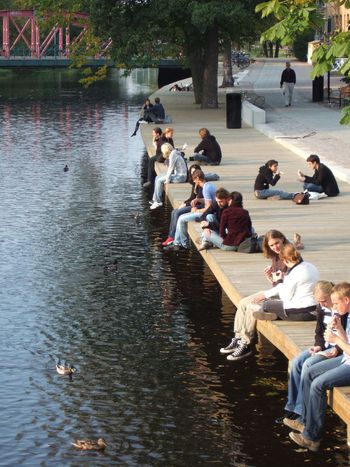 Study in Sweden: an American on Swedish and alcohol for the cold
Published on
Living in what some of my fellow Americans view as a 'socialist country' of moral looseness and liberal idiocy, I can't begin to stress where they are dead wrong. Sure, everything from the average American viewpoint is going to seem loose and liberal, but it's not entirely the case. Testimony and tips
Sweden is a far-off place with a reserved but beautiful population and a bland cuisine. I decided to live and study there for one year to see if the land of smörgåsbord ('Swedish buffet') was what I expected. It was also much more than I could have imagined. I flew round-trip from Portland, Oregon to Stockholm, Sweden (Arlanda International) on SAS (Scandinavian Airlines) for $535.00 (376 euros, £325), making sure I bought my tickets in the off-peak season to get a better deal.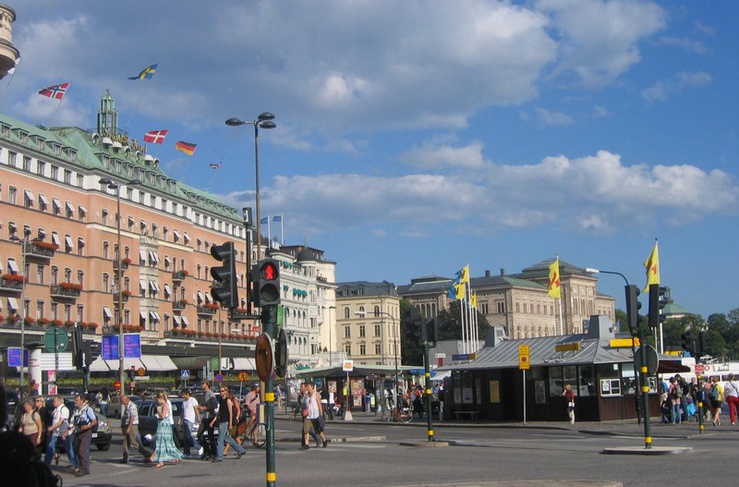 Strangers in Uppsala
Home to the oldest university in Scandinavia, Uppsala is slightly less expensive than Stockholm, which has almost double the prices: I spend a monthly average of 4, 600 SEK (Swedish Kronor) ($595, 420 euros, £363). The majority is the 300 euros (£260) renting a room in a student corridor, provided in co-operation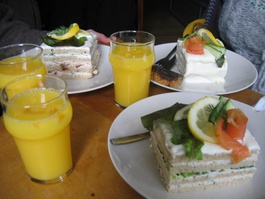 between the university and local housing offices. I go to town to run errands, such as buying my favorite 1 liter Tetra Pak milk from ICA supermarket, or going for a meal - the average you'll pay for a mid-priced restaurant ranges from 69-100 SEK (6-9 euros, £5-8). Student discounts ('en student rabatt') are sometimes available at some cafes and fast food places, as low as 50 SEK (5 euros, $4.30), usually consisting of soup, salad, a main course and a drink.
But these everyday Uppsalan situations and encounters are defined by completely foreign standards and expectations. It doesn't hurt that I know how to speak Swedish, allowing me to converse and understand the sing-song conversations and passive-aggressive gossip of the wonderfully attractive and oafishly tall Swedish people. They are surprised that 'du kan tala på svenska' (You can speak Swedish) – 'Vad bra svenska du har!' (What good Swedish you have!), leaving me blushing.
Yet the Swedes are oddly reserved folks. When I walk down the cobble-stoned streets of Uppsala or Stockholm, no-one ever looks me in the eye, says hello or smiles. Swedish friends say perhaps it's the closed mentality of thinking alike: you simply don't greet people you don't know. To them, the 'American concept' of automatic politeness to strangers seems fake and unnecessary. Yes, most of the time in the US people's overt friendliness when they first meet someone can be superficial. But it's a matter of common decency - everyone deserves to be treated with kindness and respect. That doesn't matter in a country that is supposed to be equal with its welfare state and tolerance of others. 'It doesn't pay off to be polite in Sweden,' as my Swedish teacher says.
Swinglish and swalcohol
It can be frustrating to live amongst a society that proves some of the stereotypes about them to be true. Swedes have a cocky confidence when it comes to their spoken English. Credit given for having above average English, but it doesn't make them fluent. When I walk into a coffee shop and order in Swedish, many times I'm answered in English. This perplexes on several occasions; I know I'm not speaking incorrectly, or with an English-heavy accent, so what's the big idea? Again, Swedish friends explain that Swedes are proud of their English and like to show it off or practice it whenever they can. Happy to help, but when it comes to flat out rudeness, it's annoying. But plenty of Swedes do speak to me in Swedish every time we meet - for that I'm very grateful.
It can be frustrating to live amongst a society that proves some of the stereotypes about them to be true
While many notions of the 'Swedish coldness' prove true, the Swedes do have a few tricks up their sleeves. The amount of alcohol that they consume surprises me: the average price of beer is 75 SEK (7 euros, £6). The government-owned 'Systembolaget' is the only entity that sells liquor, wine and stark beer throughout Sweden. In general, average prices are 15 SEK (1.30 euro, £1.12) for Swedish beer and 25 SEK (2.27 euro, £1.96) for imported beer. The winter days in December and January when the sun sets at one o'clock gives way to an eternal darkness, giving many Swedes the opportunity to behave badly. Countless people on bikes ride over the white and glistening freshly fallen snow underneath slippery tires that swerve awkwardly from the rider's drunken state. The eternal nights of winter can be brutally cold and dreadfully long. Compared to the long spring days of May and June when the light doesn't vanish from the midnight sky, it's a feeling of timelessness and a mixture of happiness and a sense of experiencing the Swedish cold and reserved mentality that I come to live in, and appreciate.
Read more from our local cafebabel.com hub inStockholm