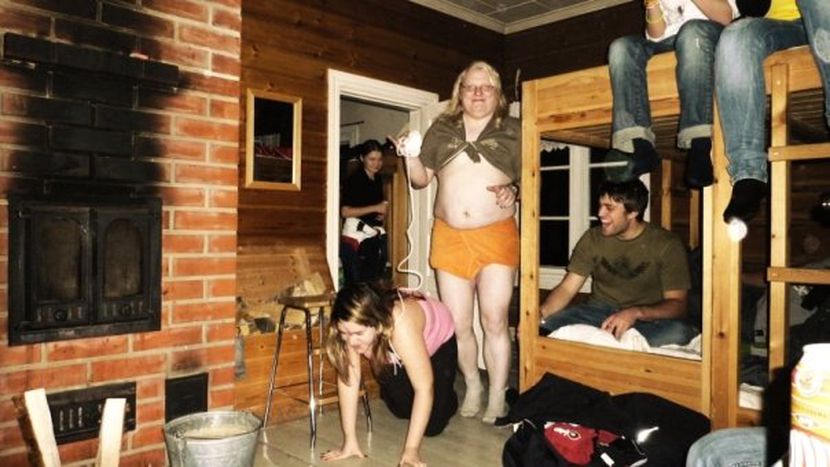 Studies in drinking beer: my Erasmus semester in Finland
Published on
Scandinavia is continuously highly rated in the Programme for Interational Student Assesment (Pisa), which ranks students on reading, maths and science ability, and it's not hard to see why. Between classes in drinking and naked saunas, I recommend you all spend an Erasmus semester in Tampere.
"We earn money over the summer to invest in beer in the winter, which rescues us through five cold months," says Petri, a Finnish student from Turku, in the southwest of the country. It's a complete mystery to him what erasmus students might look for in winter in Finland. He prefers to dream himself away, in the glow of his daylight-lamp, to the places advertised in his travel brochures.
I've now lived in Tampere for three months. Tampere is the education and culture centre of the country, with four universities and over 40,000 students. If I throw a sober glance at the conditions outside, I see how one could be persuaded to open one of Petri's beers and give in to this same lethargy. The days are grey. In the winter, the sun shows itself for six hours at most. The Finns on the streets rarely react to my attempts at communication with a smile. It's only in the evenings, when they warm themselves thoroughly with Lapin Kulta (a Finnish beer) or Fisu (mint sweets mixed with vodka), that conversational partners become surprisingly talkative.
Excited by Finland's education system
Every day I get up and look hopefully out of the window for new snow. The first time it snowed was at the beginning of November. It comes and goes, but lasts generally from November to April every year. Thanks to the short roads through town, I get to uni quickly by bike or bus, where I'm awaited by well-furnished lecture halls, and professors from around the world, who hold their lectures in perfect English. In one of my lectures, students from Jyväskylä and Tallinn sit simultaneously in the same hall, projected onto the walls virtually. They ask questions and fall asleep, on and off, before our eyes.

f there is no course offered for a subject I find interesting, I can still take and pass the course simply by poring over books. When we met, my flatmate Chris told me that I could finish my studies here without ever having seen a lecture hall from the inside. And if the options at my uni still aren't enough for me, there are 250 more courses from other universities available to me through the SITR ('Studying in Tampere Region') programme. But it's also the little things that make studying here so good. Professors nearly always answer my emails on the same day I send them - I can even contact some of them by mobile. There may be no Michelin star on the door of the canteen, but I've never seen more varied catering in any German canteen. Bread, salad, a main course, water - and all that for only 2 euros 55 (£2.30). The Finns will always drink a glass of milk with that. Me too, on occasion.
Sauna culture, an A-level in beer, and naked friends
My free time offers no lack of opportunities. As an Erasmus student, there's always an excuse to party. Something will happen every day in one of the student halls in town. The clubs and bars are well prepared for students, who in turn are only too ready to make the lower prices profitable for the landlords by buying in large quantities. And since both local and newly arrived students like to drink here, they mostly indulge in this particular pasttime together - they dance wildly, first to music, then later all along the pavements on the way back to their beds. Alcohol is expensive and can only be bought in state controlled alcohol-shops; taxes on alcohol are also raised in the winter months. Still, the Finnish students are happy to pay for this particular hobby, and sometimes even brew their own wine at home.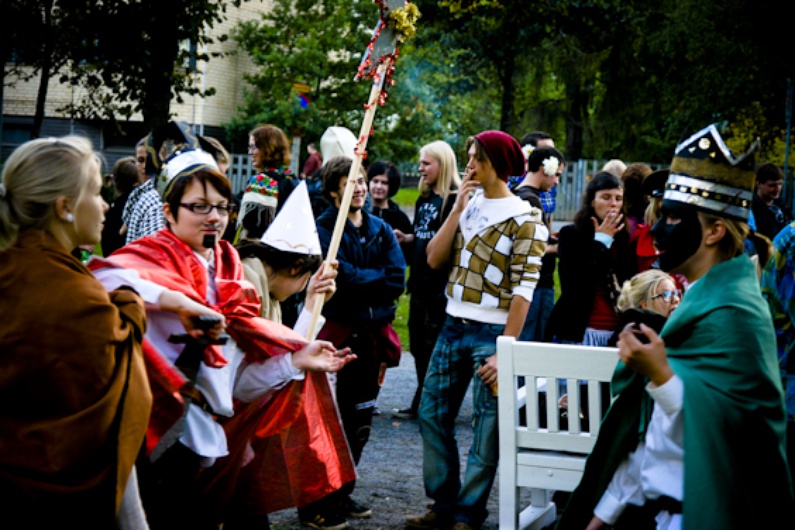 As well as daily parties, the student organisations have a number of traditions to get involved in. For example, badges are given out as rewards for certain achievements (presence at parties, completion of tasks) and can be sewn onto any garment. Through diligent collection of these badges, each student can prove his party attitude and ability to hold his drink. At APPRO, for example, a 'beer A-level' can be earned by drinking 9 beers in 4 hours. Specially trained tutors make sure that we exchange students are always kept informed of events. Thus I have already sat at a sauna-party completely naked with all my friends, and have had to be woken up by my tutor after a film-night of all the Finnish classics.
Finland and Northern Europe take everyone by storm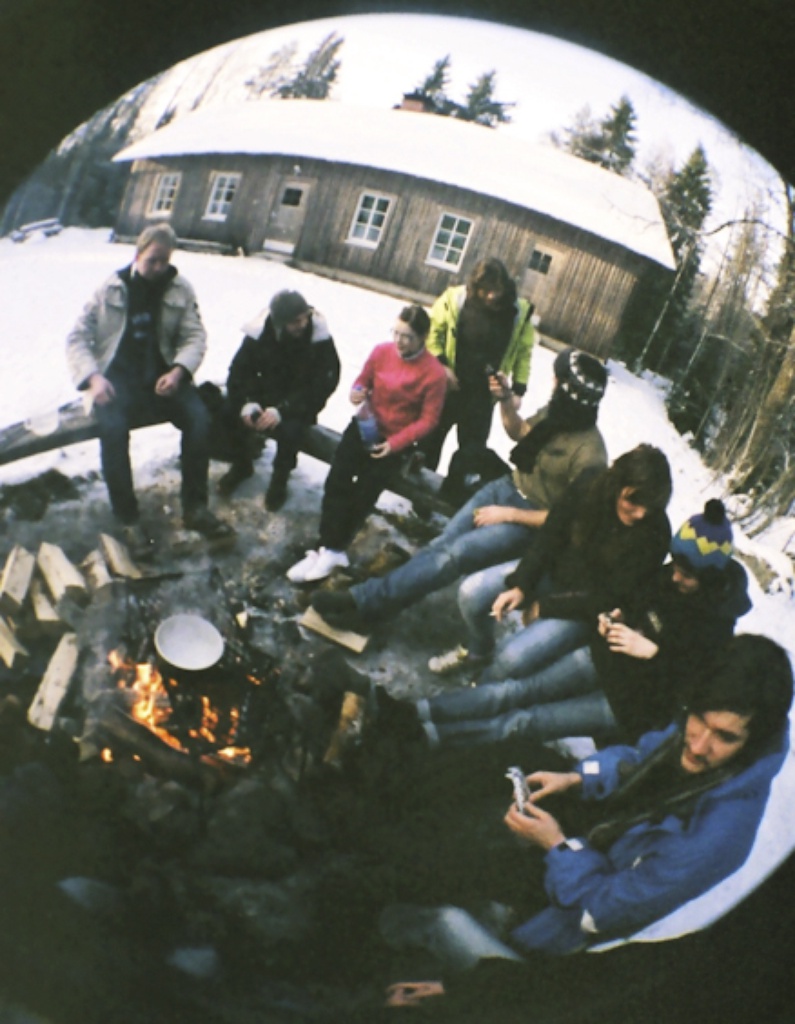 As well as all this, Finland is brimming with things to see. Whether in colourful autumn or cold winter, at some point every exchange student will be drawn north to the Arctic Circle: either as a lonely wanderer looking for reindeer or as part of an organised group; to Santa's grotto in Rovaniemi or by snowmobile through snow-covered forests. And no-one goes home from Finland without going into raptures over the warming effects of mulled wine by a campfire on a freezing cold night in the woods.
Most people here also explore the European surroundings. Again and again, whole groups will get hold of one-euro flights to Riga. Photos do the rounds of Spainiards, Koreans and Americans in St Petersburg, sitting in German limousines drinking Russian vodka. And not to forget, there's plenty to experience here in Tampere and its neighbourhood. Almost continuous film festivals, numerous museums and nearby forests and lakes call erasmus students to some activity every day. So between my lectures I pull on some warm sports clothes, jog through the forest behind my uni, and relax in the 24-hour heated university sauna. What acts as jogging route or swimming lake in summer becomes a ski-run and an ice-skating rink in winter. My friend Petri can abuse the Finnish winter all he likes: I make the most of every second in a short November day in Tampere.
Translated from Sauna, Bier-Abi und Studieren per Beamer - ein Semester im finnischen Tampere