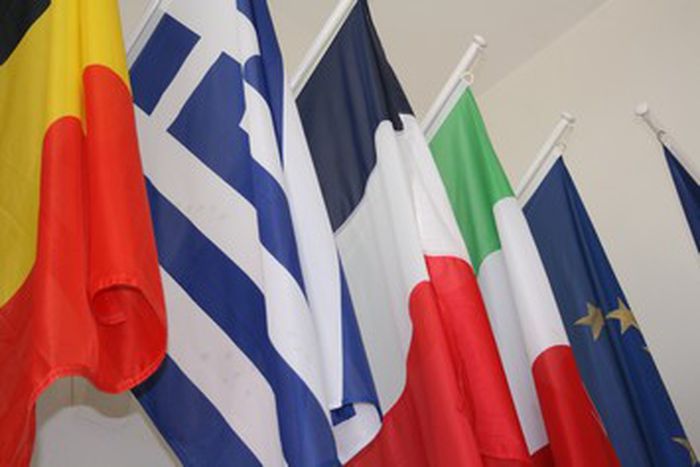 Students think 'Europa' at the International School, Seville
Published on
Translation by:
Kate Stansfield
Not yet at university, but they are already pondering Europe's identity. They speak foreign languages, know other countries and want to be listened to, to be able to give their opinion for a better future. Who are these young people? What do they know about Europe? Do they believe in the European dream?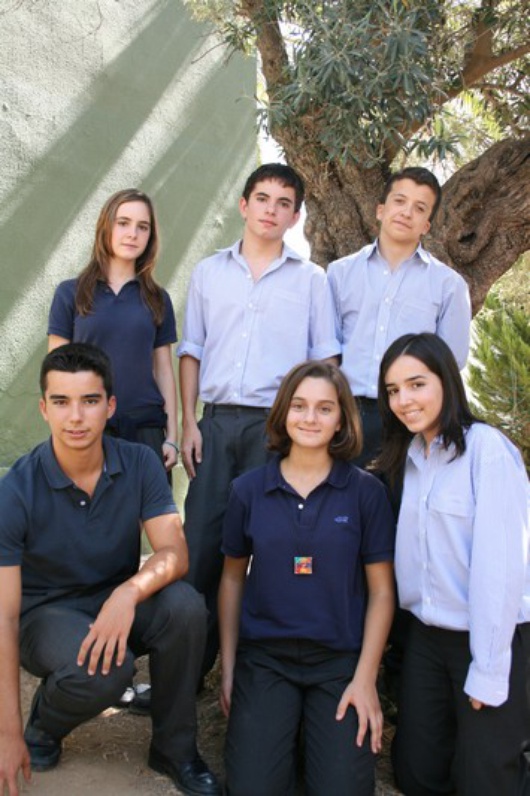 Juan Antonio, Alejandro, Pati and Isabel are Spanish; Eleni is Greek; Dino is Argentinian. They privileged teenagers attend the Europa International School, one of the private education centres of Seville that attaches the greatest importance to languages and to internationally-focused teaching. At fifteen, they have already seen several countries within and beyond Europe: France, Italy, Germany, Holland, Morroco and the United States are among the places they have visited.
Are these children part of a new eurogeneration? For Lola Caraballo, fourth year secondary tutor and history teacher, there is no doubt. She senses a European feel to these young people: they value the importance of languages, travel extensively and realise how easy it is for them to move around the EU or to be able to pay with one currency, without having to think about exchange rates. 'If they no longer believe in Europe it is because of the vision of discord expressed constantly by the media,' she explains. 'They do have a greater European conscience at a social level; they know that a kid of the same age from another European country listens to the same music, has fun doing the same thing, and so on.'
Voice of adolescence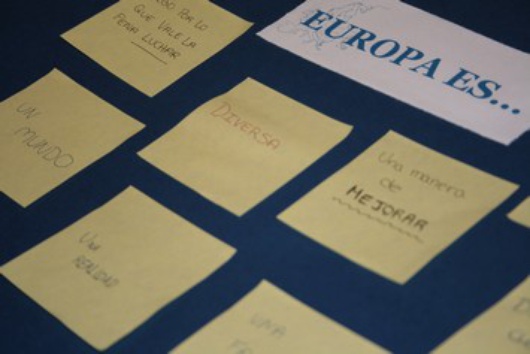 'I believe in the unity of Europe, but I feel a little more Spanish than European. I think we have to fight to make it better, but that we have made a good start. If we all work towards the same goal, it will be easier to achieve it.' Isabel is the biggest dreamer of the group and for her there seems to be no utopia that can't be realised. 'We have to believe that things can be achieved, otherwise how will we achieve them?'
At first, Dino seems to be somewhat more pessimistic: he believes that Europe is full of prejudice and people incapable of forgetting the past. And what does the future hold? 'Well, hopefully we will manage to pull together, but without ever losing the characteristics of each country; if we had to sacrifice those I'm not sure it would be worth it.' A gradually expanding European Union, with alliances in diversity, welcoming an increasing number of countries into its family, because 'it seems to be going well with more and more of us joining.'
They all seem to be clear on what's best about Europe from the inside, but what should we do with the external borders? 'We shouldn't fortify Europe, but help people in other countries to get what we have here,' Alejandro answers. The others agree as he goes on speaking. 'The world is divided enough without wanting to divide it more by strengthening the borders between Europe and beyond. Isolating Europe from the world would be a mistake, because Europe has always been a reference point for the world and it has to set an example,' Dino adds.
'The European dream is more an illusion for those who migrate to Europe than for we who live here,' thinks Dino as he talks about countries such as Argentina, his birthplace. For them too, it is necessary to make certain utopias a reality, 'even though there will always be governments who are not interested,' adds Pati.
New world of opportunities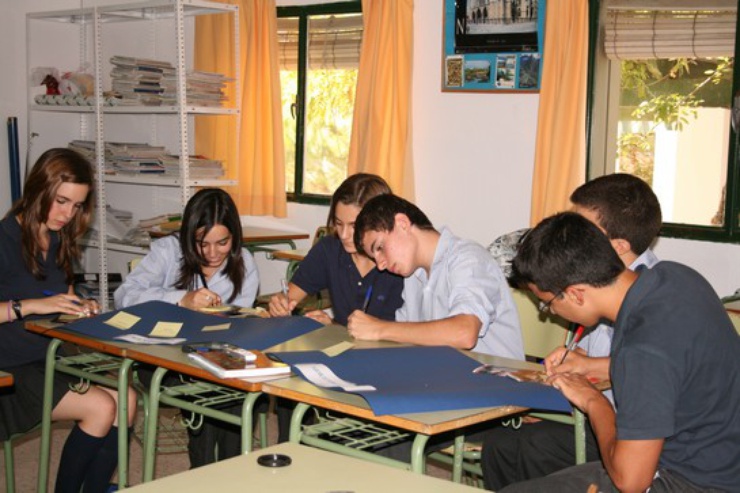 Speaking other languages is something these young people consider a 'must'. For Eleni, 'Maintaining your own language as part of your culture is important, but it is also important to be able to speak English, because it doesn't just help you to communicate but is also important for your future, to be able to study in other places.' Pati is very clear about it. 'The more languages you know, the more doors open up to you. Every country should be at least bilingual.' They also consider that increasing the level of English can help to give a better image of a country.
They are beginning to dream. And what if a new language was created for Europe? Juan Antonio adds a touch of realism. 'It's a nice-sounding project, but it would cost too much.' Meanwhile, Alejandro remains thoughtful. 'You would almost have to make it a main subject, and that would take up too much time.'
They are aware of the fact that speaking other languages has made things easier for them on their travels, and they hope it will offer them a new range of opportunities, places to study and work in. 'The best thing about travelling? It opens up your mind; you realise that Spain is not the entire world,' thinks Alejandro. 'I think so too,' Pati smiles. 'Yet when I leave Spain I feel more patriotic than ever.'
Translated from Examen sorpresa para Europa