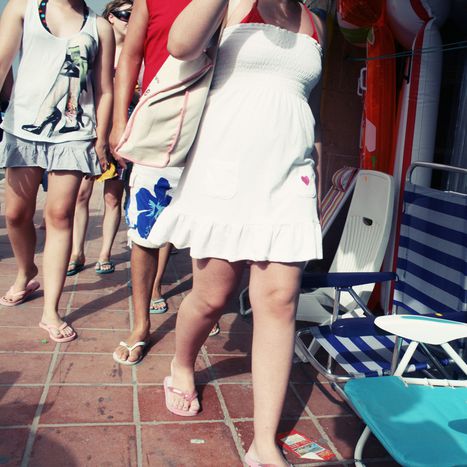 Staycation: welcoming 'typical tourist' guiris in Mediterranean Spain
Published on
A calm, peaceful town is suddenly heaving with people. The streets are full of walking parasols, hammocks and beach mats, the tourists are practically naked, there are cars everywhere and the summer hit (Shakira, anyone?) sounds day and night. Summer's here - so are the foreigners
Living in a holiday hotspot has its pros and cons. You need a lot of patience to survive the cons. Patience when the maximum speed of each and every one of the cars in front of you is twenty kilometres an hour, not to mention those cars which brake suddenly in the middle of the road because they're lost. Patience at the 45-minute supermarket queues and a lot – I repeat, a lot – of patience when you can't find a parking spot.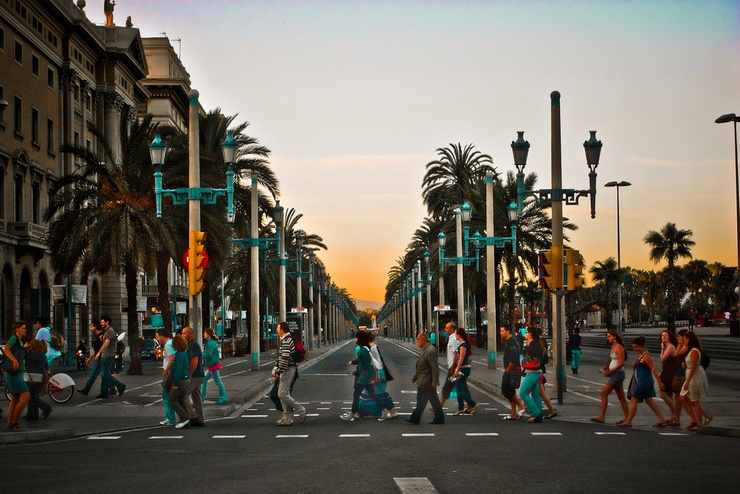 Imagine working in the aforementioned tourist zone! You need tolerance as well as really good nutrition, because often the tourists left their alcohol-induced brains back where they first packed their bags and take a month-long siesta. That's the only way to justify questions where tourists ask how to 'get on the boat which takes you to the La puerta del Castillo (which is a castle on top of a mountain), the lack of orientation of some of them ('no, no señor, Barcelona is in the north, as in, the right, or above'. 'So if I turn left I reach Barcelona, right?') or the love for the typically Spanish that others share ('Yes, yes, we'd like to taste sangria, is there a bar around here?')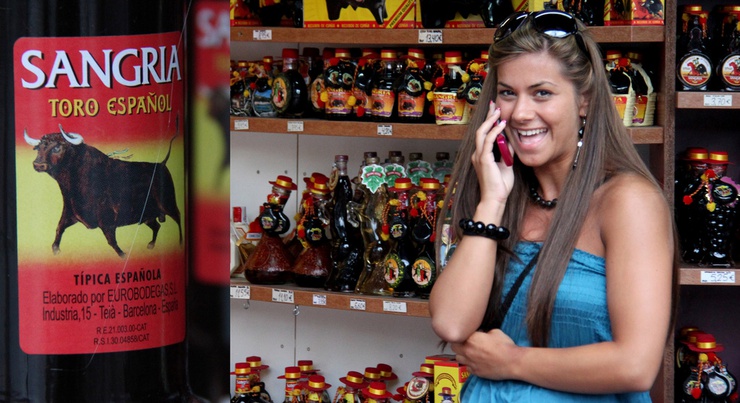 Of course there's a bit of everything in other generic places like the one we're describing here. But the residents who enjoy peace during the rest of the year need a lot of skills to be able to deal with the 'typical tourist'. In effect, the said creature is someone who asks where the public loos are at a tourist information office, is someone who aren't able to pronounce the names of various neighbourhoods, hotels or streets and who are then surprised when 'not even the police know where this is!'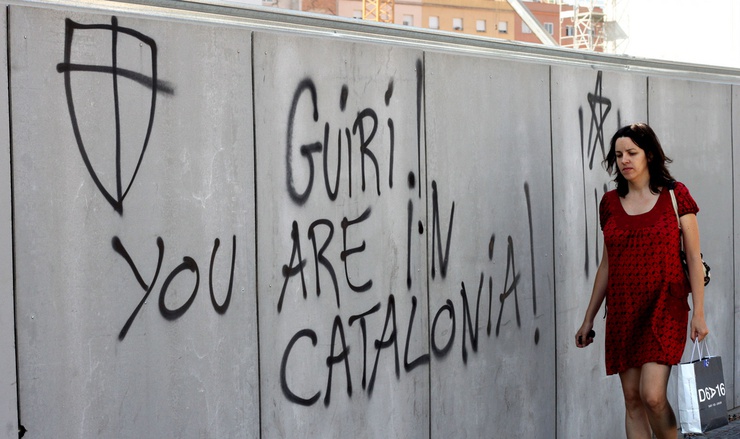 The 'typical tourist' is someone who goes to a little coastal town and expects there to be a shopping mall, cinemas, Mango, Zara, H&M and IKEA. It's someone who goes into banks, pharmacies, health entres and offices with their swimsuits or bikinis on and without flip-flops, as if they were in their own homes – all because 'it's summer and it's hot!' It's someone who complains without knowing why they complain: 'I paid for half board and here they'e only giving me breakfast and dinner!' Or someone who bathes where the red cross is flying (green means you can go into the sea) because 'it's the holidays'. Who said summer was for relaxing? Holidays are great for those who can enjoy them. Others assume the consequences of living where they live, have a t-shirt tan and anxiously hope for summer to be over to finally be able to enjoy some deserved vacation.
Images: main ©Ana V. Francés/ Flickr/ a-grphcs.com; tourists crossing Barcelona boulevard ©opti mystic/ Flickr; sangria girl and Catalonia's graffiti message to the 'guiris' ©Isma Monfort/ Flickr
Translated from Abierto por vacaciones: Veraneo en casa, sí, pero rodeado de turistas