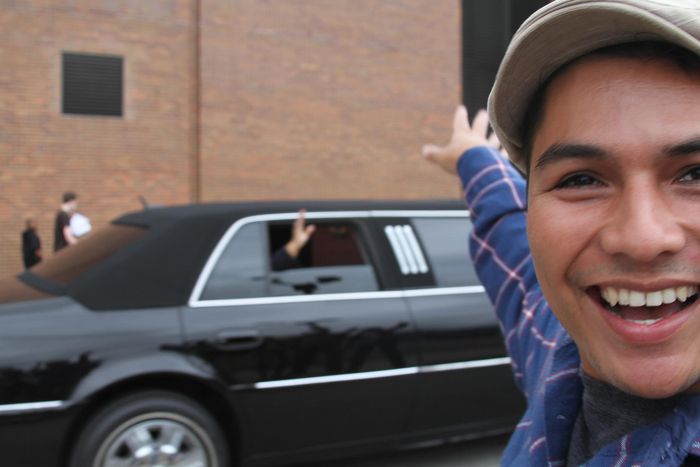 Stalking Obama in Detroit: getting all 1930s French socialist on us?
Published on
Translation by:
Helene Bienvenu
French photojournalist Helene Bienvenu and filmmaker Nora Mandray recently moved to Detroit from Budapest and Los Angeles to write and direct a documentary. On the way, president Barack Obama visited Michigan's largest city on the first Monday in September, which is a version of Europe's 1st May bank holiday
The city of Detroit had an unemployment rate of 16% in 2009 (with a real figure suspected to be up to 50%), whilst the state of Michigan currently has a rate of 10.9%. Thus 5 September came at a perfect time for hundreds of thousands of jobless Detroiters as well as 12, 000 union members, whose unions face an uncertain future. The president's trip to Detroit was a sort of warm-up for the 2012 elections, which in Europe will also be taking place in France, Denmark and Russia amongst others. Obama is eagerly expected to reveal his next job plan to the congress tonight, on 8 September. So here's a quick Frenchie guide to Obama-mania, as experienced during the Labor day ceremony in Detroit.
#1: The early birds get the worms (especially if they leave their umbrella home as required by security checkings)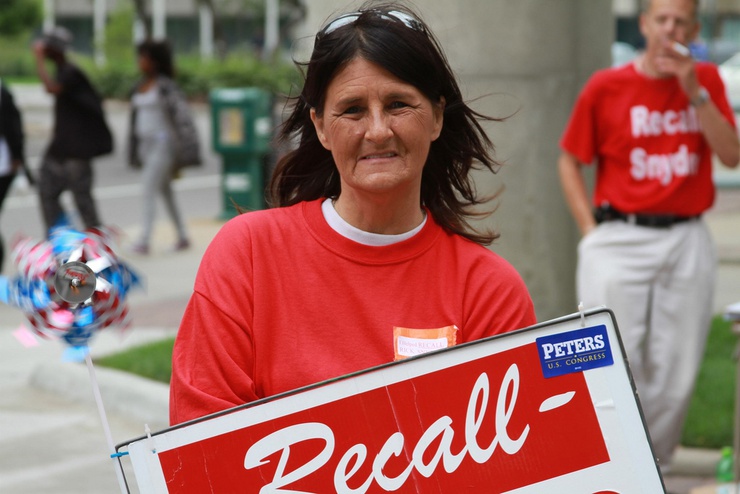 Labor day has to be lived at length - the whole ceremony lasted for about three hours - in the middle of a dense, mixed and reactive crowd.
#2: It's all about symbols
Obama and his advisers didn't chose Detroit by chance. As the capital of the car industry and the workers' union in the US, Detroit is going through very though times. The 'Big 3' (well actually only Chrysler and GM) can be grateful to Obama for a nice 81 billion dollar federal money cheque signed back in 2009 - just after Obama got into the house. According to their saviour, the two car-manufacturers repaid a large amount of their bailout and keep on making 'the best cars in the world'.
#3: Forget secularism
The US are not the best example of a secular country (yes, we are French...) In case you have a doubt, toss a nickel, it reads ('In God we trust'). But little did we know that a minister would get the assembly to pray, followed suit by the imprecations of a rabbi lady...
#4: Interact with the crowd
Obama is a gifted orator. He knows how to speak to his folks by hinting to their core values over thirty minutes: work, sacrifice, workers' unions and barbecue ('This day belongs to you. You deserve a little barbecue!') He even refers to the chrysler super-bowl commercial with Eminem: 'This is a city that's been to hell and back. I see a city that's coming back.'
#5: US politics and show-business go hands in hand
Obama is also a great master at directing an assembly's reactions. As he went on talking, the crowd in its practically re-elected him for 'four more years'. Aretha Franklin, a Detroiter familiar with Obama gatherings, was there to warm up the atmosphere by crooning Respect.
#6: Go middle-class
It's what the USA is the stuff of. Obama does not not forget that, stating that Detroit and its unions are the cradle of the 'greatest middle-class the world has ever known'. All the politicians before his appearance onstage paid their own tribute to this cult of the 'middle class', a middle-class that needs to be restored. This is a reference one would hardly ever find in a political speech in France...
#7: (Take the) Stairway to socialism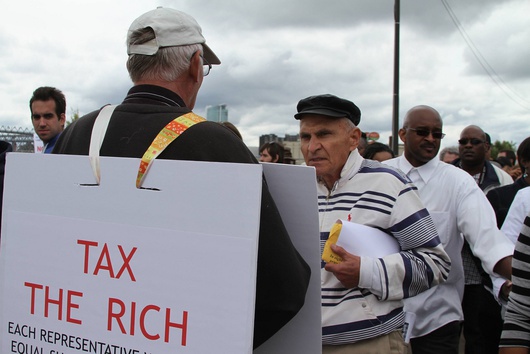 Obama's speech contains some very socialist statements (in a western European understanding) such as: 'We've gone through a decade where wealth was valued over work, and greed was valued over responsibility', or 'The same set of rules for everybody from Wall Street to Main Street', 'An economy where hard work pays off and gaming the system doesn't pay off.' The president of the USA also refers to the forty-hour work week, the implementation of a minimal wage, access to better health, retirement plans and education. He took the defence of those who are fighting the republican initiative of making Michigan a 'right-to-work state' (a state where union membership can't be made compulsory). In a word, everything is ready – 'We just need congress to get on board.' All that looks very 'popular front' to us – this was a very socialist political era we had in the thirties in France.
#8: Wave at Michelle in her limousine
From where we were we couldn't see much of Obama, except for a piece of his pants. So we took comfort at waving at the first lady's infamously muscular half-arm.
The authors of this article are writing and directing a transmedia documentary about Detroit. Read their blog at detroitjetaime.com (in French, with a facebook page too) to understand the challenges the 'D' is facing and see how Detroiters are fighting for their city to 'come back'
All images © Nora Mandray/ detroitjetaime.com
Translated from Obamania à Detroit pour Labor day : leçon de syndicalisme à l'américaine