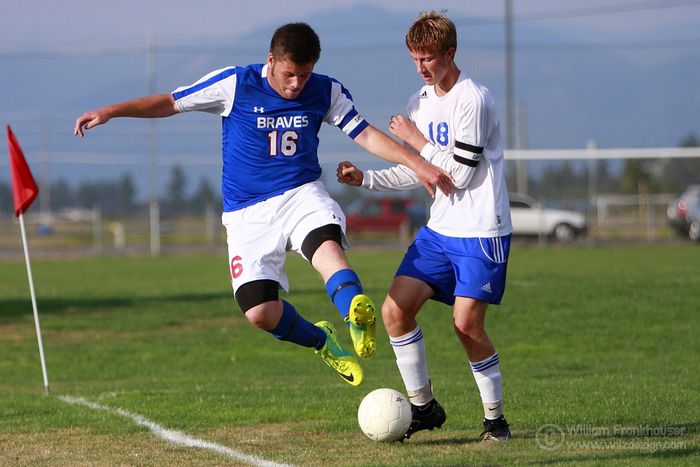 Sport: a European value
Published on
On the path leading to the construction of 'Europe', our leaders often look for common values through which everyone can feel united. What if this were to also be achieved through sport? "Sport and Citizenship", a young Franco-Belgian association, has given itself the objective of assembling and representing all those who contribute to sport as citizens of Europe.
At the root of the initiative is an ex-European official from the Directorate General for Education, Culture and Sport, Julian Jappert, who in September 2007 decided to found "Sport and Citizenship" (3S), a European platform with the whole of Europe as its playing field.
An exchange of experiences
In combing a fundamental social value and a popular activity inside the same organisation, the ambition is clear: to promote the sport ethics which are too often overshadowed by 'business sport'.
To enable this ambitious project to be carried out the association takes various lines of action. First of all it offers direct services to sports associations and high level sportsmen who wish to work at a European level. This is to facilitate administrative steps and to propose "lobbying" with institutions in Brussels. These activities, which are often essential for the development of an initiative on a larger scale, are usually out of reach for small organisations. Furthermore all those who desire it are enabled to exchange their good practices, experiences or failures with others who run sport-citizenship projects.
Reflection on sport
Besides this aspect, the association predominantly offers advice and comment to all those organisations, federations and associations who wish to combine ethics with their sport activities.
At a level which is perhaps less accessible for everyday sportsmen, the association also organises conferences and workshops with the big names in sport, journalists, directors and mulitidisciplinary scientists on the future of sport and its place in society, which is another mission of 3S.
Informing and commenting therefore play an important role in the work of the association, which is why from the start it launched a website and prints a monthly scientific review. The first edition was free, although the following editions will only be avalable to associations and organisations with subscriptions.
The second edition has just appeared (with a fee). It talks about the ties between sport and health, a field in which the association is greatly involved.
Living together
The objective of its founders is that "Sport and Citizenship" become a federal platform, recognised as a reference network for all those Europeans who think that sport can convey values to help people to live side by side in society.
This is an initiative regarding the highly relevant debate currently taking place over the principles of the Olympic Games and a mishandled flame paraded around the whole world, by a country which sees sport and these Games only in a political context.
For more information you can consult the associations website : Sport et citoyenneté
Translation : Christina G Connolly