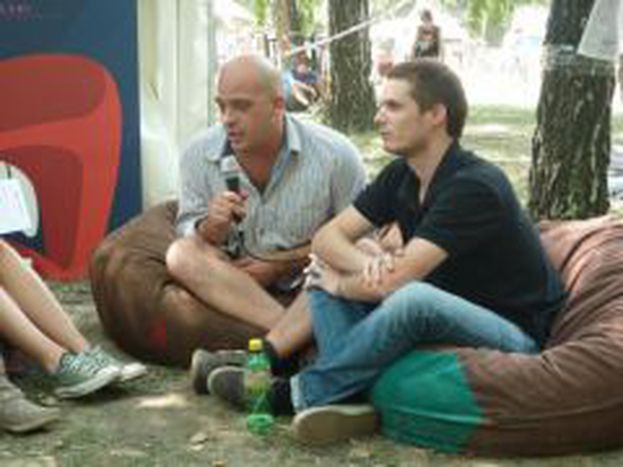 Spicy news: cafebabel met Hulala
Published on
By Charline Cauchie, Babel Bruxelles Sziget Festival is an opportunity to drink beer, listen to good music, meet people from everywhere. As well as to learn more about Hungary and obviously its media. is the first Hungarian online magazine publishing in French. It was worth to learn more about the creators, Francois Leotard and Corentin Gaillard.
Francois and Corentin do not speak Hungarian, but they are learning it and according to them it is far from being an easy language. However this does not stop them from producing news about Hungary in quite an alternative way. Their goal is to make see a country often misunderstood from the point of view of French journalists. They arrived by chance in Budapest, one by his travels, the other after a journalism internship. Today they do not want to leave at all.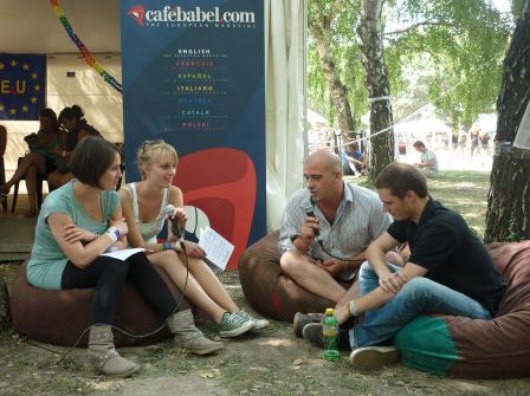 Hulala

With around 500 visits per day, hulala.org presents another Hungary. The articles are not that hot, the two journalists prefer to make substantive analysis. And they have had a lot to do over the last half a year, covering topics such as the red sludge tragedy, the Hungarian presidency of the EU or the controversy of the new media law. They could use their critical senses. According to them, Orban is not very well perceived in the West but he is still very legitimate in the eyes of the Hungarians. His supporters probably do not care about the situation of journalists, however hundreds of them are currently being put on the street. In Hungary sociological studies show that the population wanted a charismatic leader. With Orban, they got it. Economically, their site is not sustainable at the moment. Corentin and Francois do small jobs apart but they believe in their project. By the way, at the end of the interview a spectator appreciated their work saying they speak about issues which are presented by most of the major French media in a superficial or stereotypical way.
Their plans for "the future"? They would like to set up a professional network of French journalists in Eastern Europe. Because the time seems to be over when a journalist can earn money by simply publishing and printing articles locally. Journalism may seem to have lost its former glory, but the future of news is definitely on the Internet... Thank you for Francois Gaillard and Corentin Léotard to have accepted our invitation, we wish a long life to hulala.org!
Photos by Dorottya Egres