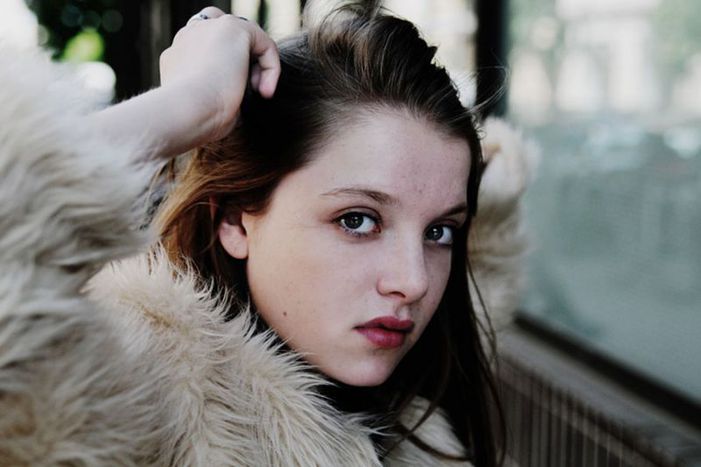 Speed date with Jella Haase, Shooting Star of the Berlinale
Published on
We first encountered Jella Haase in Combat Girls, but she is perhaps best known for her role in the comedy Fack Ju Göhte and the aptly titled sequel: Fack Ju Göhte 2. We went to Potsdamer Platz to meet the Kreuzberg native for a short interview... 10 minutes and 10 questions for this year's German "Shooting Star".
For Jella Haase, who grew up in Berlin, the Berlin International Film Festival is familiar territory. She first attended the "Berlinale" several years ago to promote the teen-flick Lollipop Monster.
For her role in the film Combat Girls, which explores the neo-Nazi underworld, she won the Bavarian Film Prize in 2011 for best newcomer. In the film Puppenspieler she played an underage prostitute, winning the Günter-Strack Television Prize in 2013. 
In 2014, she appeared again in the cinematic comedy Fack Ju Göhte, for which she was awarded the German Prize for Film, and in 2015 she returned to the screen in the sequel Fack Ju Göhte 2. We have a 10 minute date with Germany's "Shooting Star".
cafébabel: Can you explain in a few words what the Berlinale means to you?
Jella: I find the Berlinale extremely exciting, it brings a little glamour to the city and makes me happy.
cafébabel: A couple of years ago, you started acting in small productions such as Combat Girls. Is there a significant difference between these productions and a popular comedy like Fack Ju Göhte?
Jella: Not really, they are very similar. The same problems apply to both types of film. Usually it's a matter of not having a big enough budget, time constraints and concerns about how to work around these challenges. The sequel Fack Ju Göhte 2 had a larger budget than the original film did. Evidently, stars such as Elyas M'Barek and Karoline Herfurth brought more prestige to the film.
cafébabel: What's next for you?
Jella: I have many projects lined up but nothing is set in stone.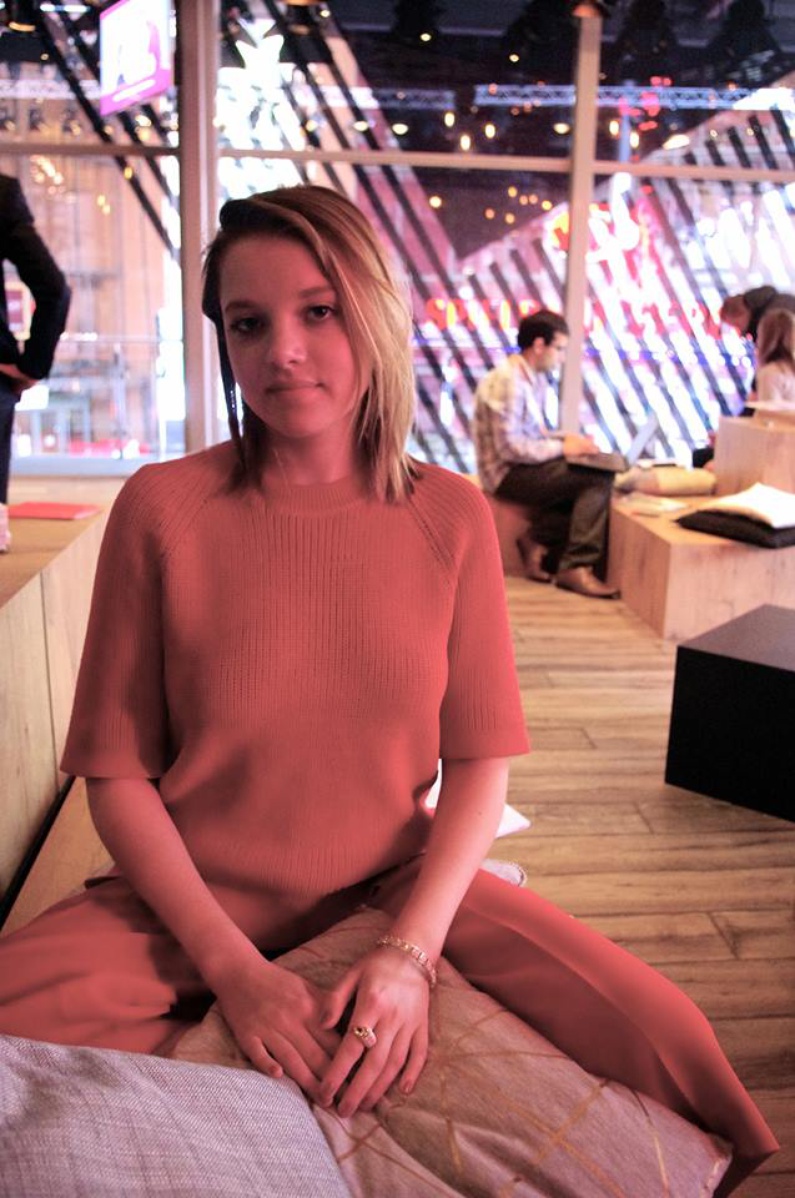 cafébabel: Have you had much contact with the other "Shooting Stars"? Did you have the time to get to know them?
Jella: We tried to but unfortunately we don't have much time. The Berlinale continues for a few more days (It closed on February 20th. ed.) and I have to attend many meetings. I hope that we will meet tonight at the after-show party.
cafébabel: Do you have any role models?
Jella: I enjoy watching French films and I love Léa Seydoux. 
cafébabel: If you weren't an actress, what would you be doing instead?
Jella: I wanted to study history, philosophy and literature. Unfortunately I couldn't pursue my studies as I was filming. I would also love to work with children. I think children are wonderful because they treat you as a person and see you for what you are, not what you have done. As a child, I listened to many cassettes, attempting to imitate the voices, and I always wanted other children to play "circus" with me. I got our parents to make films of us. I guess I had a desire to be in front of the camera from an early age. My parents wanted me to learn to play a musical instrument. I am, however, not at all musical.
cafébabel: What other talent(s) apart from your acting ability would you like to have been blessed with?
Jella: I would like to have been able to sing, or draw. I would like to have been linguistically gifted. I would like to be better at skiing. I would like to be taller...
cafébabel: You also worked with the animal rights organisation PETA. Can you explain how that came about?
Jella: They wrote to me because I used to make posts quite often on my Facebook page about vegetarian sausages and tofu. I was very happy that they contacted me because animal rights is a subject very dear to my heart. I think that it's very important that organisations like PETA exist. I have been a vegetarian for nine years. Incidentally, I might add, something here smells very good, I haven't eaten anything today.
cafébabel: Yeah, what is that smell?
Jella: Panini! 
cafébabel: Then we better get on with the last few questions: What do you understand by "unhappiness"?
Jella: Often things happen in life that turn your world upside down. The greatest misfortune is when people turn their backs on you in your time of need. That is really, really sad. I may not have personally experienced this, but I recognise that it does happen.
cafébabel: And your idea of happiness?
Jella: I have a saying that I live by: "The happiness of the courageous." I believe that we need to have a lot of courage in order to be happy. I am continually scrutinised and looked at – but I remain strong. That is how I try to live my life.
cafébabel: Where do you see yourself in the future?
Jella: I see myself being happy. I'm not sure whether I will still be an actress. I can see myself doing something very different to what I am doing now. 
---
---
This article was published by our local team at cafébabel Berlin.
Translated from Shooting Stars 2016: Speed-Date mit Jella Haase