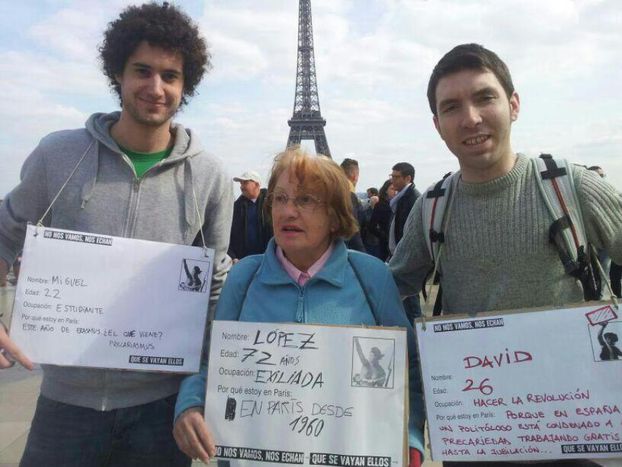 Spanish Immigrants in France: The Good, the Bad and the Ugly (Part II)
Published on
In the last four years, more than 25,000 Spaniards have arrived in France, ready to find the job opportunities that Spain hasn't been able to afford them. We talk to two Spaniards who came to Paris before the crisis and have witnessed the changes over the past few years and the waves of new immigrants to the city.
Eduardo Paz is waiting for me in Café Dupleix in Paris' 15th arrondissement. The district is close to the Eiffel Tower and the luxury guest houses which are dotted around the main tourist attraction in Paris. However, the district itself is much more modest. It's Wednesday and the Rue de Grenelle Market is working its magic: Fresh fish, meat and cheese are sold next to stalls selling indoor wear and warm clothes.
Eduardo came here from La Coruña in the 1980s with his 7 year-old son and without knowing a word of French. He worked as a jeweller in Galicia, but family reasons forced him to emigrate. He recalls his first few months in Paris with sadness, because the difficulty of finding employment and obtaining the right to work took a lot out of him. On one occasion, after being promised a contract, he went to a police station to ask for a residence permit; however, the Schengen Agreement didn't exist back then, so the police sent him back to the Spanish border. Eduardo didn't waste so much as one day in returning. He spent three years living in one hotel after another, until the Agreement was finally signed and he found it easier to stay there legally.
Eduardo started off by "doing a bit of everything": caring for the elderly, working in the construction industry, cleaning… For a few years he's been working for various associations where he helps Spaniards who have just arrived in France; he spends several hours a day clearing up any queries that he receives via email – and now through Facebook, French classes, sports groups to bring people together who have just arrived, counselling and Spanish guides in Paris to tell people which hospitals and offices to go to etc. One of these associations is FACEEF (The Federation of Associations and the Centre for Spanish Migrants), which joins together all of the associations and endeavours to make its presence felt more by companies and organisations. It's thanks to this that they've got an employment office with over 4,000 job offers.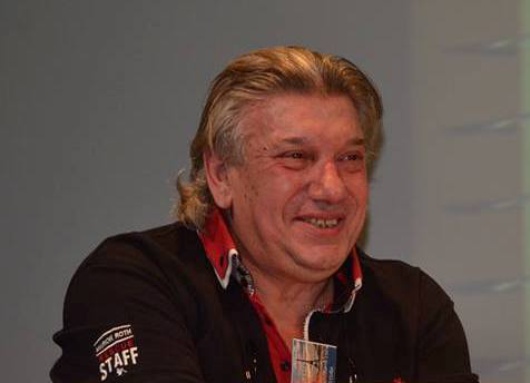 Eduardo points out that the help that he was offered by the fellow Spaniards he met in Paris was crucial when it came to adapting, which is why he makes sure to do the same. He says that he didn't leave his room during the first two months that he spent in Paris, because he couldn't express himself, and he learnt the language by reading the newspaper, listening to the radio and watching television. "I've still got my accent and I mix some Spanish into my French quite often but so what – I can stick up for myself and I play around with the charme of my accent." Although he hasn't lost his distinctive Galician accent, he finishes his sentences with a natural voilà, as if there's no clearer way of saying how things are.
Immigrants past and present
Being in Paris for over twenty years hasn't changed his opinion of the city: "It's a wonderful city, every day I discover a new garden or a different street, but I can't stand how they rip you off. The people here are very cold and a coffee costs €1 at a bar, €3 to sit down with it and €6 after 10 p.m.," he says angrily. What distresses him the most at the minute is the way the volunteers at the associations are treated by the new Spaniards who are arriving. "Nowadays, young people turn up, take advantage of the services that we've got here – the education and all that to get themselves ahead – but they don't collaborate with us and they don't take part in the events that we organise for them," he complains. "We're all here temporarily at first," he goes on. "You tell yourself, 'I'll go back home tomorrow', but the years go by, you get settled and you don't return."
Another one of the things that he bemoans is the lack of interest shown by the Spanish Government in France when it comes to helping out. According to Eduardo, they don't support their activities and they're not prepared to put their infrastructure at the disposal of the Spaniards who arrive. "In 2010, there were 36,000 Spaniards registered with the Consulate – according to official data – that figure's now at 100,000. You have to bear in mind that nobody registers with the Consulate nowadays: They reckon that for every person who does register, there are three who don't do so; so if you multiply this figure, you're looking at 100,000 people who have arrived in France over the last four years," explains Eduardo, referring to the statistical data observed by FACEEF.
What do the French think of the Spanish immigrants?
A few metro stops further east, in Vincennes, I meet up with Daniel Puchol. Daniel is an almost exceptional case in the world of journalism: He's never been short of work. His story in Paris began in the year 2000, when he spent two years living in the city working on the launch of Eurosport News. In 2002, the sports TV channel launched its Spanish edition and they asked Daniel to come back, which he thought would be a good idea for personal reasons. The station collapsed in 2009, so he decided to return to his old office in Paris. Six months after returning, he met Hélène, his current wife with whom he has a little girl. Daniel, who is 40 years old, knows that he can't complain; he's been really lucky, and he can also say that he's adapted to his new country without any problems, but now he can recall the culture shock he experienced when he arrived:
"I've made French friends through my work who are really good friends, and then of course I've met Hélène's friends, but it is harder to approach people," explains Daniel. What annoys him most about the city? "It's the cultural things," he says. "From the pedestrian crossings which nobody respects – we don't know why they're even there – to the serious lack of space. I've met people who have lived in studios measuring 10 or 12m2; that's normal here but it would be unthinkable in Spain. The population density is severe, which causes violence and tension in the atmosphere, on the metro, on the streets, in the car – it's palpable."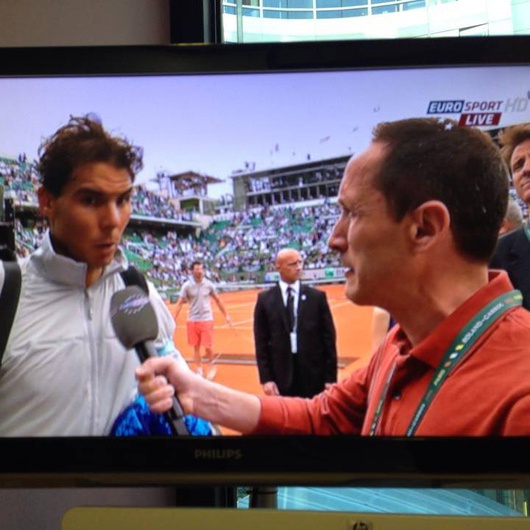 Daniel says that his wife, who owns an architect's studio, has been receiving CVs from Spanish architects on a daily basis for the past two or three years: "They're aware of the unemployment problem in Spain, but sometimes I have to remind them. They don't know how bad the situation is, because you go on holiday to Spain and you don't see how badly the people are doing, unless you go to a place where you wouldn't normally go on holiday." He goes on to say that, "Not so long ago I was telling a friend that in Spain we'd love to have it as well as people do here. The way I see it, France really is a rich country; it's not like Spain where we used to think that we were rich, and then when the real estate bubble burst everything went to pot. At least we've got tourism and it's sunny, because if we didn't I don't know what would become of us. People in France are definitely a bit more frightened by the crisis now, but I don't think they're hostile towards immigrants. The way things are right now, I can't complain – despite the weather and how grey everything is all the time – I've got no right to complain, knowing the situation many people find themselves in. I'm very lucky." Daniel reflects ambiguously on what the people who leave feel, not knowing whether or not they'll return home. "Homesickness is bad when you can't go back; but when you can, that very homesickness is like literature."
Read the first part of this series here.
Translated from La cara y cruz de la emigración española en París: antiguos emigrantes (II Parte)