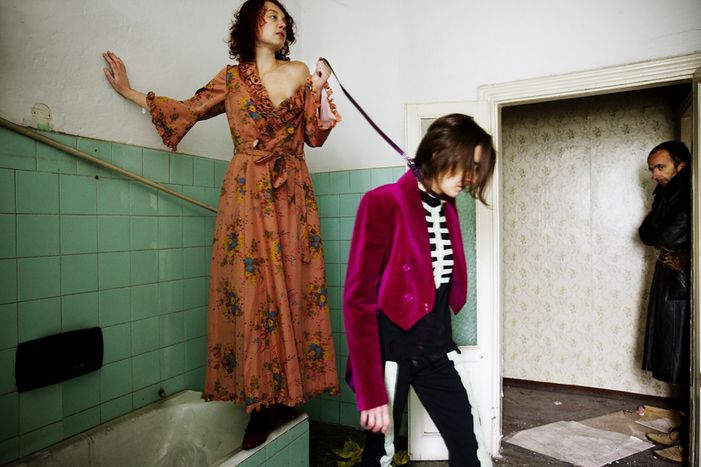 Spain gender violence: what about abused men?
Published on
Translation by:
Isabel
The stereotypical roles of violence are usually quite clear in a traditional society like Spain has. Men are the perpetrators, women are the victims. In Spain, misogynistic behaviour is strongly penalised thanks to a gender-related law, the only one of its kind in the EU, but the voices of male victims are rarely heard - until Rafael* spoke out
'It feels like a life spent in invisible chains,' explains Antonio*, as he flicks through a photo album that he always carries with him. He wants to be known as Tony. He has lost all faith in justice in his country. As he discovers an old photo, he stops: in the photo he is smiling and holding his young daughter in his arms. Her name was Michelle. She died at the age of six months.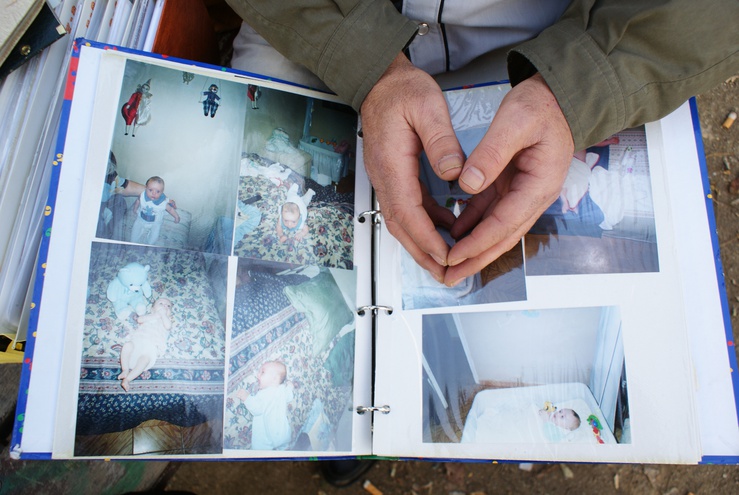 Amongst further blows of fate is the Spanish justice system, which today seems to be wearing itself thin, particularly the law which came into power in 2005 against gender-related violence ('ley orgánica de medidas de protección integral contra la violencia de género'): a law specifically created for the protection of women. According to statements from the reina Sofia research centre ('centro Reina Sofía para el estudio de la violencia'), Spain is the only EU country where there is a law relating to domestic and family violence. It comprises not only awareness-raising campaigns and the recognition of a range of laws for victims, but also the tightening of punishments against violent male perpetrators.
Eighteen years ago Tony, a trained lorry driver, met the love of his life. His first girlfriend was attentive and affectionate. The pair married and moved to a small village near Madrid. After the death of their daughter, the marriage suddenly changed. She began to insult him and make fun of him and his work. She reacted with contempt to his cries for help, when it seemed that he was at breaking point over the loss of their daughter. At some point down the line, her words turned into physical violence; one time she scratched his face until he bled. Then the false accusations started.
Myth or reality?
'The law also unfortunately provides incentives for false accusations,' criticises Tony's lawyer Víctor Martínez Patón. He is one of the few lawyers in Spain who specialises in this problem area. 'As a victim of gender-related violence you receive financial support amounting to up to 400 euros per month, cheaper flats to rent, and in the case of divorce, the husband must immediately leave the home.' Tony continues his story, clutching his photo album: 'When the police were suddenly on my doorstep talking about a complaint, I didn't understand.' Even though there hadn't been any physical violence on his part, he had to spend a night in a police cell because of a statement made by his wife. 'I can't begin to explain how helpless I felt,' he remembers.
The president of the investigative commission for violence against women, Susana Martínez Novo, simply sees a media phenomenon in the false accusations, branding it 'a myth'. State-run institutions like the state observatory on violence against women ('el observatorio contra la violencia doméstica y de género') account for no more than twenty false accusations of a total of 100, 000 annual cases. Practicing lawyers, however, deal with far more of such cases. The reason for this is the different definitions of the term false accusation. 
Men as born violent criminals
A further point of critique of the law against gender-related violence is the different penalties for men and women for the same crime – 'positive discrimination' as it is officially known. 'It has nothing to do with how consistent the law is,' claims lawyer Martínez. 'If a man mistreats a woman, he would receive a harsher punishment than if it were the other way round.' While the first accusations against Rafa were immediately dropped, the third time followed with the conviction of six days house arrest, even though his wife had confirmed in court that there had been no physical violence towards her. The police did routine inspections four times daily. Since then, the pair have divorced, and Tony is now demanding justice. He has filed lawsuits because of his physical injuries. The past few years have left their mark. Medical opinion confirms this; he still takes medication today. From a battered rucksack, he takes out a big folder. 'Here I have all the documents which back up my situation,' he says, as he flicks nervously through a pile of paper. His hands tremble. 'I know that there are a lot more women who are abused by their husbands or even killed. That's a disgrace. But why do I as a man not have the same rights?' His lawsuit was declined because of the house arrest. As Martínez confirms, the magistrate threw him out of her office as he began to tell his story, which she doubted.
'Men being victims of female violence is something that is still kept quiet by society,' confirms the Spanish psychologist Esteban Cañamares, who is confided in by more and more abused men. According to him, men suffer from psychological abuse just as much as women, who tend to be seen as the typical victims of this form of violence. 'The problem is that it is not visible and therefore not easily detectable.' Today Tony lives with his parents - he had to sell his own home. 5 December marks the anniversary of Michelle's death. He can no longer afford to pay for her grave. As he closes the photo album, he pauses for a moment and a tear rolls down his cheek. 'I would rather be with my daughter,' he says, as he stuffs the thick folder into his rucksack. He is prepared to take his life, if it would mean that something within the current justice system would change.
*Names have been changed
Images: main (cc) ro_buk/ flickr; in-text © Gara Fariña García
Translated from Gewalt an Männern: Falschanzeigen und Machtlosigkeit