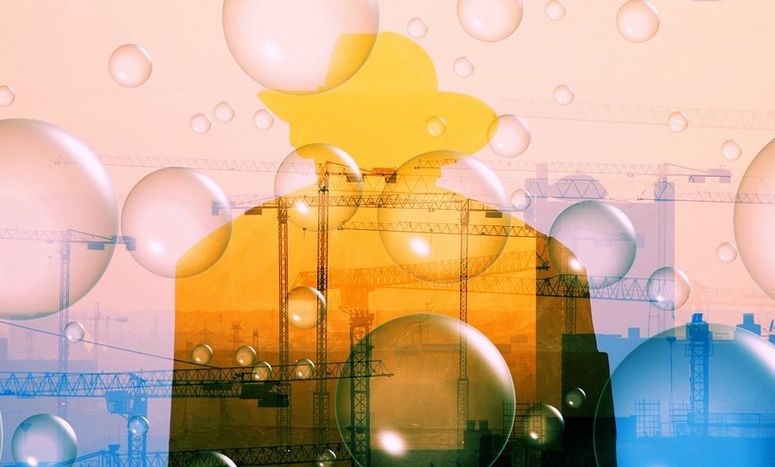 Spain, country in a (property) bubble
Published on
Translation by:
ckb
Dearest European neighbours: I am sorry to inform you that the crisis in Spain does not have anything to do with the crisis in your countries. Our case is not simply rooted in 'structural problems', as it were, but literally in cement
The origin of Spain's troubles is difficult to place in a timeline. It can be traced back to the 1960s, when (former dictator) Franco's Spain was devoted to constructing apartments on its coastlines for Swedish tourists to holiday in. However, the greatest increase in construction was recorded in the 1990s. In 2008, Spain was awakened from its brick-induced daze as it started to see the consequences of the so called 'property bubble', which had been protected by governments of different political affiliations. Everything goes well until it starts to go badly, but how did we get to this point?
We ask to borrow money and we invest it (badly)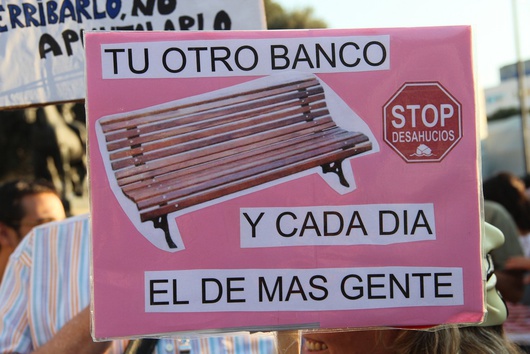 The facts and figures are accumulating yet we do not really understand anything. In order to shed some light on the facts, Ricardo Vergés, professor of real state economics and a consultant on statistics and the economy (phew) discusses the preparation phase of the euro and the unification of interest rates under the Maastricht treaty (1992). 'Some countries like Germany, France and Austria saw the euro as an opportunity to do business,' he says over the phone. Simplifying the story greatly, Germany has managed to amass a great amount of money since 1992. Spain was one of those countries that accepted a 'small loan'. According to Vergés, 'Spain came across more than 800, 000 million euros.' Yet Spain did not invest the money in production - Ireland, for example, created its technology industry during those years. 'We invested it in housing that we did not need,' he explains. Why? Rodrigo Rato, vice-president of Spain and economy minister (for the conservative people's party) at the time, must have said that this money would be reinvested in industry. Yet he encouraged continuing building houses.
Construction comes and goes
This produced a first property bubble. We were building like crazy: apartments, chalets, public construction, private construction... Building permits disappeared and the land law was broken, but we could not care less. In those days the Spanish, used to living beyond their means because 'it doesn't matter, I'll pay with a credit card', didn't want to give up on buying a house - much less a second residence (for holidays). Higher demand means a price boom, but why did the government allow it? 'This way it could recoup VAT and corporation tax and develop public buildings without turning to national debt,' says Vergés.

When I grow up, I want to do something in construction
Everything seemed to be going wonderfully. Building had to be done and quickly at that, which needed a lot of man power. According to data from Spain's public works and transport ministry in 2005, a total of 2, 649,615 people worked in a profession linked to the construction industry. By 2008 there were 600, 000 less employed in the sector. A total of three million were unemployed in December of this year. Jobs in the sector were disappearing fast. Between 2005 and 2008 alone the number of companies linked to the construction industry reduced by 22%. Many companies also decided to take their profits out of Spain (in other words, those who didn't were fools), and some very doubtful agreements between builders and numerous politicians to obtain work permits were forged in a country where not even the royal family could escape the dark shadow of corruption.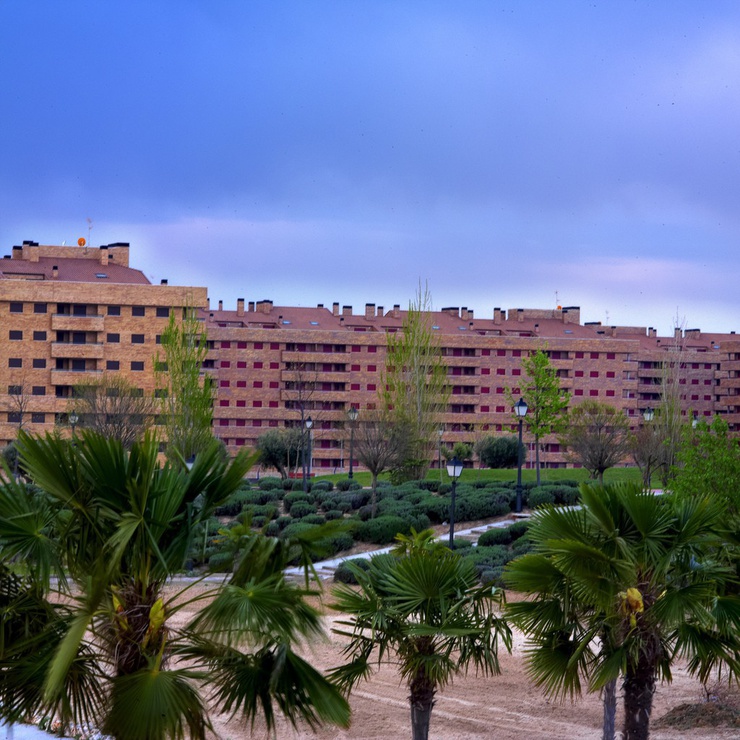 To top it all, the 2008 crisis 
Between 2005 and 2008 alone the number of companies dedicated to the construction industry reduced by 22%. Then the world economic crisis occurred. The subprime mortgage crisis in the United States of America affected the economies of Europe and Spain, with its state banking system linked with the so-called savings banks. It drowned. Many couldn't withstand the crisis and were required to merge; the banks also received a stark warning. The result was 'today you ask for a loan and they tell you no straight away'. Not only do the banks not have any money but they really need it. There are those that say, according to Vergés: 'We can sell pots and pans, whatever, but can we buy anything?' They asked for money and now 'they are paying interest to the creditor banks at between 60 and 80 million euros per day.'
Now what?
Europe has spent months imposing debts that we are trying to honour however we can. The French newspaper Libération has reported that Spain had to start worrying about its enormous private debt - and so we return to the property bubble. People who borrowed lots of money to buy and build houses were accumulating private debts in the process that now nobody can afford to pay.
Lastly, Spain has a public debt of more than 700, 000 million euros. That equates to some 65.2% of GDP. 'We cannot pay back this money,' admits Vergés. 'It is impossible. Merkozy needs us to pay it back.' At best maybe we could start trying to sell the 687, 523newly completed homes that still had not been bought in 2009. This at least would provide the Franco-German power couple with a comfortable seat during their long wait.
Images: main (cc) Edu Barbero (poemas visuales); (cc) Grupo Francisco Hernando; (cc) Antonio Marín Segovia/ all courtesy of Flickr
Translated from España, un caso aparte: Un país en una burbuja (inmobiliaria)