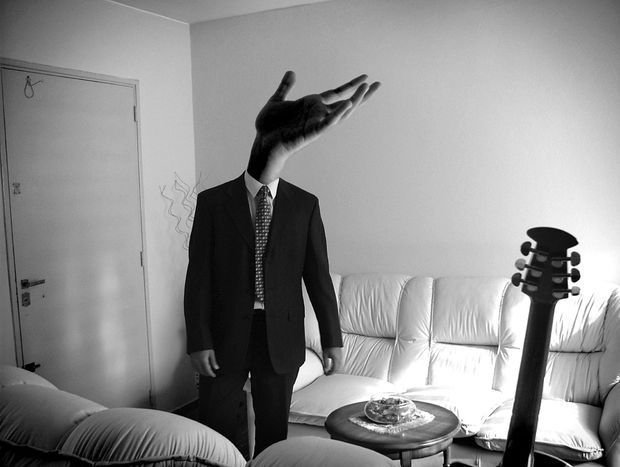 Slash your bonus wrists: what bankers want for christmas
Published on
Quite a remarkable christmas list found its way into my hands recently in France. 'Basically, Father Christmas, I just don't know what more I can do to get decent payment for my hard work and the hard work of my brothers and sisters. That's why I'm counting on you to change things.' At first glance, who would you assume these people were? Unemployed young people hit by the recession?
Generation precarity? Underpaid interns?
Far from it! It was an open letter by the union of new recruits in one of the biggest multinational banks in the world. They've been good all year, have smashed all their targets, and even though the poor up-and-coming bankers have been sent in all directions by the economic crisis, they've always done what they were told. 'PS. Can you keep your fingers crossed, Father Christmas, that Daddy will let me have more pocket money if I ask him?'
Should we cross our fingers, or slash our bonuses?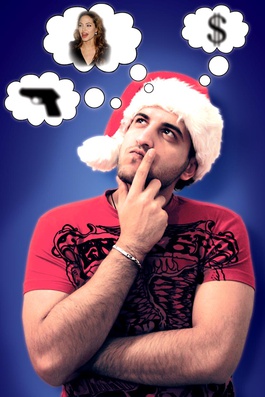 Evidently the underlings of the aforementioned institution still believe in Santa Claus. Well, obviously: at their chosen elite finance schools, they were promised top jobs, all the latest M&A toys and their first million before the age of 30. They were going to play with the big boys; it would be just like Monopoly. But then global financial meltdown came along! Bank failures, state bailouts and cash injections were everywhere in 2009. But our banking trainees have let that wash over them. They're 'expecting a lot from Father Christmas' so that they can 'learn to laugh again' in 2010.
But it's not as if they're back at square one at the end of this year. Entry-level salaries in banking are hardly nearing the poverty threshold, and many financial interns already earn on average as much as permanent employees do in other sectors. In many businesses across Europe, pay freezes, cuts in working hours and redundancies are the order of the day. Banks, on the other hand, are refusing to be dragged down and, despite relying on state support, are still dishing out bonuses this year. According to Eurostat, almost 5 million young Europeans were unemployed in the first quarter of 2009. Clearly an upward trend, since 20.7% of under-25s were looking for work by October. Well, if that's not a good Christmas present…
How much is my work worth?
In Britain and France, banker bonuses of £24, 700 or more will be taxed at a rate of 50% - a unique electorate-placating scheme that has bankers up in arms. An EU summit from 11 - 12 December was called to discuss 'reasonable salaries for the financial sector'. But what is a reasonable salary for a banker, a gardener or a teacher? Who should Father Christmas be helping out most in 2009?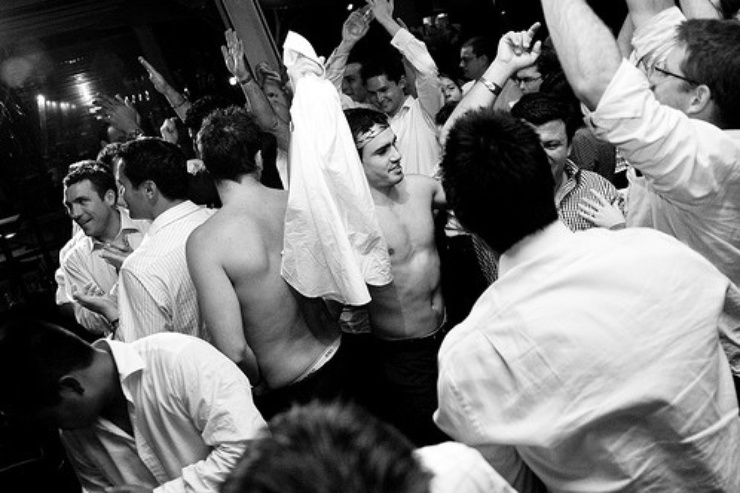 The Nef (New Economics Foundation) has an answer. In its recently-published study, A Bit Rich: Calculating the real value to society of different professions, the independent British 'think-and-do tank' examines the social usefulness of different occupations and recommends a complete rethink of the way in which we evaluate, recognise and remunerate work. According to the study, for every £1 paid to a City banker, society 'loses' £7, whereas waste-recycling workers generate 12 times as much 'value' for every £1 (1.19 euros) they earn. A healthy bank balance says nothing about a person's contribution to society. Our French bankers who are expecting presents from Santa to the value of their 'performance throughout the year' should wrap up warm and look forward to a lump of coal: their mistakes were expensive.
Oh, and another PS. If I may, I have a request to pass on to Santa myself: a pay rise for Tim Hunkin. This Brit is the inventor of a new arcade game called Whack a Banker. The game, which you can currently play in Suffolk, involves bringing plastic hammers down on bankers' little bald heads. Just so that we can 'learn to laugh again' in 2010.
Images: ©dhammza/flickr; xtream_i/flickr; Anna Warr
Translated from Schöne Bescherung: Was junge Banker sich vom Weihnachtsmann wünschen