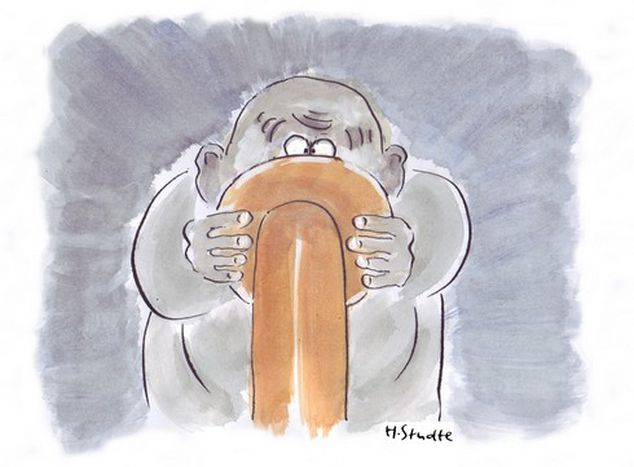 Silence is gas
Published on
If silence meant gas, words would be a chemical weapon. That's the European application of the ancient Egyptian proverb if speech is silvern, then silence is golden to the current discussions for the Nordstream gas pipeline to run from Russia through the Baltic sea to Germany. First used in the UK in 1831, the saying spread to the Poles, whose government want the offshore gas pipeline built overland: mowa jest srebrem, milczenie zotem.
The Russian reaction - literally, a word is not a sparrow, once it flies out you cannot catch it - is like equivalent to a word spoken is past recalling in English. Take those proverbial 'words' to mean the approximately 35, 000 tonnes of chemical weapon which sunk in the Baltic Sea after world war two; you can't take that back. The Lithuanians and Latvians ominously counter-believe that a word that flies out as a sparrow comes back as a bull - žodis žvirbliu išskrenda, jauiu sugržta.
The German project owners are literally wrapped in silence - sich in Schweigen hüllen. Remember, that a fool talks, a wit reflects - ein Narr spricht, der Kluge denkt, so perhaps this is a deliberate silence. The Spaniards agree heartily: el que calla, otorga, those who stay silent, consent to events, and add: don't speak if what you are going to say isn't as beautiful as silence, (no hables si lo que vas a decir no es más hermoso que el silencio).
The Italians believe that un bel tacer non fu mai scritto; good silence is not to be written. Sadly for us, the (pretty negative) potential environmental impact of the pipeline has already been confirmed in writing. While we wait for Nordstream news, let's heed the wisdom of the Turks: bin düün, bir konu - speak only after listening 100 times and pondering 100 times.