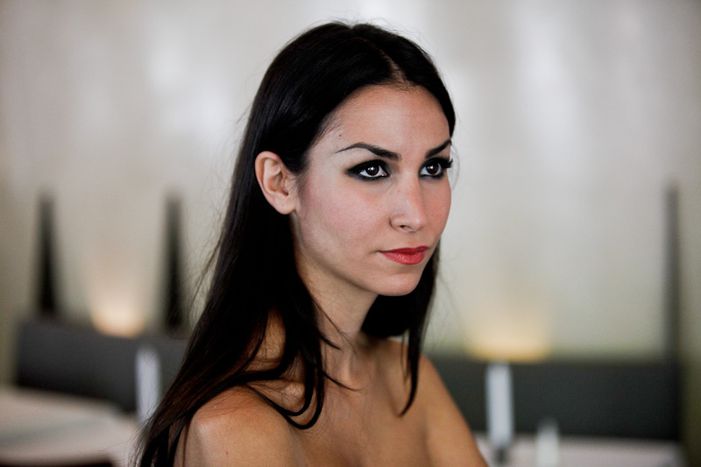 Sila Sahin, Turkish-German actress and first 'muslim playboy model'
Published on
Translation by:
Lyndsey Smith
In May 2011 the 25-year-old posed on the cover of German Playboy, becoming the 'first muslim' to pose nude for a glossy magazine. Her 'act of liberation', as the tabloids called it, sparked religious outrage and divided the Turkish community from Berlin to Istanbul. Yet was it just a marketing coup, or even a daring act of integration? Interview
cafebabel.com: You are German but of Turkish origin. What relationship do you have to Berlin?
Sila Sahin: I was born and raised in western Berlin, in Charlottenburg; I love the city's multiculturalism and cosmopolitanism. I love Turkey too, of course; Istanbul and Izmir are wonderful places. Although I am very curious about other cities I think I will always come back to Berlin. I enjoy having two cultures. It would be a shame to just have one nationality. Sure, there's a kind of schizophrenia in this sense of double belonging but I take the best from both of them. Each language is like meeting a new person. I'm a little bit like a thief.
cafebabel.com: Do you feel European?
Sila Sahin: What does that mean? I belong to the world, Europe isn't enough for me. I am a citizen of the world. I would love to set off with my backpack and travel to China, Mexico, Cuba...I want to discover the whole world.
cafebabel.com: Why did you decide to become an actress?
Sila Sahin: I went to a theatre school, trained as a beautician, worked as a model, and on top of that took dance and singing classes. I would have loved to be a fashion designer or a dancer.
'When you act nobody asks you to justify yourself'
But acting gives you this unique chance to constantly experiment with new things, to discover other lives; you get under the skin of other people, you feel them, you understand them. When you act nobody asks you to justify yourself. I especially love the electricity of the stage and the chemistry with the audience. Acting gives you an unbelievable freedom.
cafebabel.com: Don't you feel free in your own life?
Sila Sahin: Everyone wants to be free. Of course, it depends on the environment in which you were brought up, what those around you say and how that influences you. Taking acting classes really changed me. I no longer needed other people to approve what I did. I don't want to hear the words, 'You have to behave' anymore. I want to have my own experiences and follow my own path. And above all I don't want to have to justify myself: 'Why do you have a German boyfriend? Why do you pose naked?' Let them go to hell!
cafebabel.com: Are you going through a rebellious phase?
Sila Sahin: Yes, against everyone who is constantly judging and criticising me, whether they're acquaintances or my friends and family, Muslims, Turks or Germans. Yes, I have a mind of my own; I want to be free. My parents are very modern but they still have certain expectations or images with regard to the role that a woman should play. It's a shame that some women don't do what they want to because their parents try to control them.
'At first I wanted to live like (my parents) but then I realised that there is more to life'
I am Turkish but I also feel German. I am at home in Berlin. I think it's a shame that there are Turks who have lived here for almost thirty years who still don't speak a word of German. They can always learn, can't they? The important thing is to exchange, to share with others. But the biggest pressure comes from society: like many immigrants, my mother and father arrived here and shut themselves off from the rest of the world a little. Of course, at first I wanted to live like them but then I realised that there is more to life.
cafebabel.com: How did posing for Playboy come about?
Sila Sahin: I wasn't blasé about posing nude, on the contrary. I had already posed for FHM, and then the editors of Playboy asked me to do some nude photographs for them. I thought about it a lot: I was perfectly aware that it was going to shock people. I was afraid of being judged, of being insulted, of people saying, 'shame on you'. But I felt really at ease during the photo shoot and when I saw the photos, they were different, feminine. Very feminine. I can never understand what's wrong with being naked. Where is the problem? [She swears] Everything is fine now; I have made up with my family and everyone else I know who thought I had behaved badly. And, of course, the controversy has helped my career.
cafebabel.com: What are your plans for the future?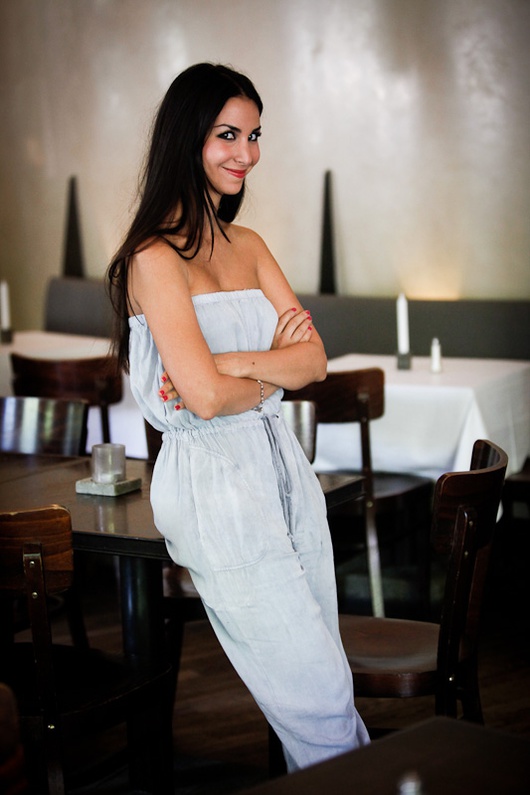 Sila Sahin: It would be great to get into cinema. It's a completely different atmosphere. Cinema touches more people, a film doesn't die. I really like (the director) Fatih Akin and his film Head-On ('Gegen Die Wand', 2004) in particular. The roles for Turkish girls in German cinema are often a bit clichéd. In GZSZ('Good Times, Bad Times', or 'Gute Zeiten, Schlechte Zeiten', the German soap opera that Sila acts in - ed), my character Ayla is very controlled, very disciplined. As a matter of fact, she is very like the way I used to be.
cafebabel.com: Why did you not want to discuss religion during this interview?
Sila Sahin: The question of religion isn't a rational one and it is up to everyone to decide for themselves what they believe. It's also a very sensitive issue and I don't want to offend anybody. We must live and let live. It's between me and god. Of course, my family is muslim but I have no desire to be Joan of Arc.
Images: © Jan Zappner/ video: nyourfacetv3/ Youtube
Translated from Sıla Şahin, actrice : « la religion est une question irrationnelle »