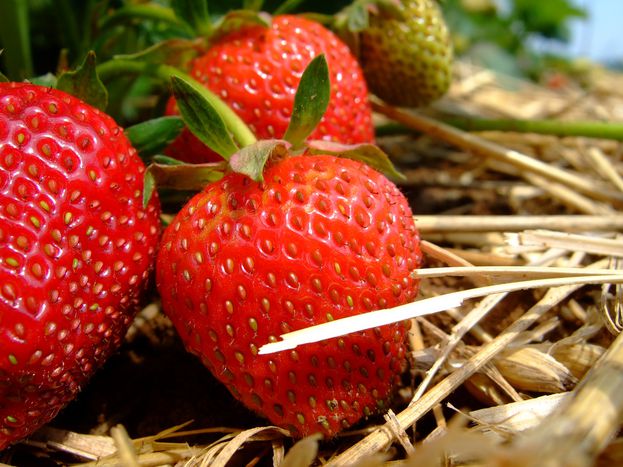 Shortage of Eastern Europeans in strawberry fields (forever)
Published on
As potential EU workers scramble for jobs, owners of strawberry fields in Spain and England lament a serious lack of workers. Tighter laws in the past five years have made it difficult to employ non-EU migrant workers, but EU citizens refuse to do the job themselves. Plus, a strawberry-inspired recipe
'Strawberry fields forever' sang the Beatles in their 1967 song. Indeed, strawberry fields will be in European agriculture for a long time, along with much-needed strawberry pickers. Come winter and spring time, every December to June in Spain and every May to August in the UK, thousands of hands are needed to cultivate this fruit, a labour-intensive job that requires precision and care.
Romanians in Huelva, Spain
While some Spaniards worry about immigration from eastern Europe, strawberry growers in the southern-western town of Palos de la Frontera complain that a shortage of Romanian workers could undermine their crop this year. The Huelva province produces 90% of the total strawberry production in Spain and 30% in the European union. Yet exporters in Palos de la Frontera say they need at least 14, 000 fruit pickers or strawberry plants will rot before making it to the supermarket. In the past, they could hire emergency Moroccan temporary workers to take over, but the Andalucian local government has declared that, in order to combat the 30%unemployment of the region, citizens can be hired for this job.
In a New York Times article, strawberry exporter Luis Romero stated that using Spanish labour is not an option because Spaniards nowadays will not stoop to do menial work for 900 euros a month. On the other hand Romero must turn away the eager Romanian immigrant looking to work in the strawberry fields because, according to the new legislation, they cannot work without permits. Under this year's EU regulations, only 1, 700 Romanian migrants will be granted worker permits in this region. A six-month strawberry-picking contract in Spain might earn the workers, some of whom are former doctors, computer programmers and public relations executives, more than twice of what they earn back home.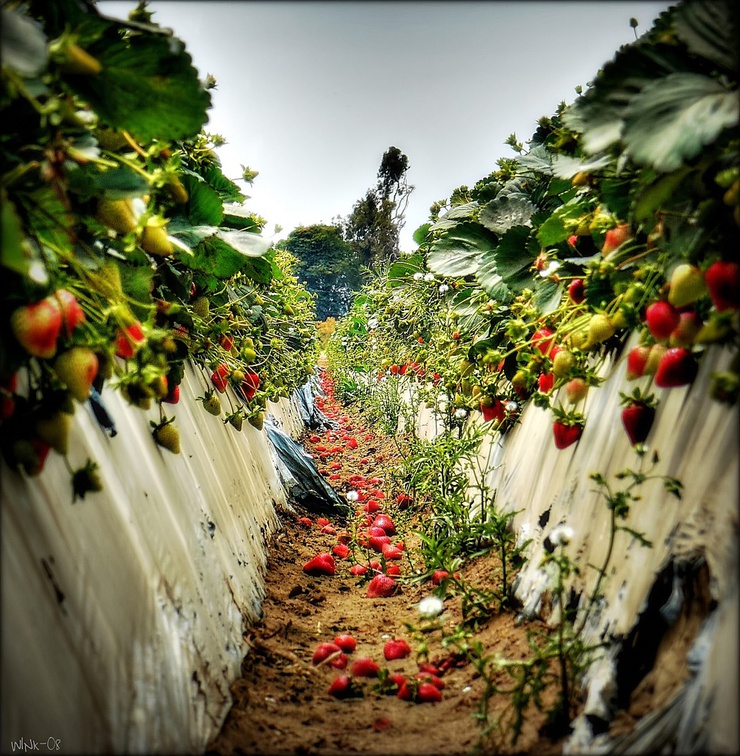 Kent, England
While in the past, migrants from mostly Lithuania and Poland filled in the strawberry-picking positions in the UK, strawberry growers in Kent, like in Huelva, can no longer get enough workers to come do the job. To fix the problem, the British government inserted a seasonal work permit quota for Bulgarian and Romanian migrant workers through the seasonal agricultural workers' scheme (Saws) programme. For 2012 and 2013, the quota will topped at 21, 250 places in the UK.
However, this quota is not high enough to fulfil the demand of workers needed in a country where strawberries account for 80% of local fruit sold in supermarkets. The policymakers responsible for these programmes say it is for the good of the local economy. 'We are phasing out low-skilled migration because we think businesses should hire those close to home first,' says a spokesperson for the border and immigration agency in a 2008 BBC News article. 'Some people have told us our immigration reforms are too draconian, but we think they're right for Britain.' But strawberries in Kent are starting to rot out in the yard.
Recipe: Strawberry pizza (from Cleveland)
This recipe was featured in the Strawberry moon festival, an American-based blog competition for recipes around the world that include strawberries. The blogger claims that strawberry is a sweet red fruit, just like tomato, a perfect topping for your pizza.
Ingredients:
• Pre-made or homemade dough • Tomato paste • Parmesan and fresh mozzarella cheese, grated • Olive oil (optional) • Yeast • Sifted flour 
Toppings:
carmelised onions, roasted cherry tomatoes, sliced strawberries, balsamic vinegar, grapeseed oil
Steps:
Spread tomato paste on pizza dough, sprinkle on cheese, onions, tomatoes, and top with sliced strawberriesPlace pizza in preheated oven sprayed with olive oil. Leave for 15-25 minutes at 160 degrees celsius until golden brownSprinkle with balsamic vinegar. Top the slightly cooled pizza with basil, parsley, and a little more sliced strawberry. Enjoy!
Image: main (cc) marfis75; in-text (cc) Wink-.../ both via flickr