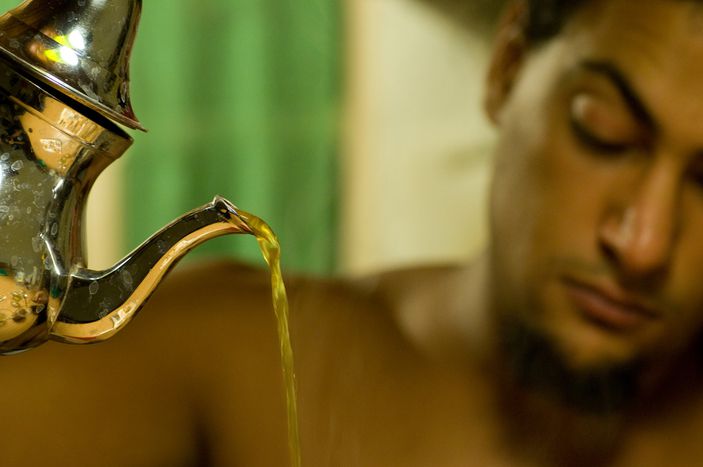 Seville's Moroccan community: planning to 'return'?
Published on
As of 2006, Moroccans constituted Seville's largest immigrant community, with more than 3, 000 Moroccans living in the city. Given its Moorish history, Andalusia – and its capital, Seville – has a long association with the Maghreb - but maybe not a model one
The Vecinal Pumarejo centre in Seville is in microcosm. Fifteen years ago this imposing 18th century mansion – home to the largest community centre in the San Luis neighbourhood - was a decaying squat. The open, stone clad square in front infamous for drugs, drink and occasional violence. Now most of the building's apartments are occupied, lemons grow on the trees in the plaza and the ground floor is given over to various community organisations.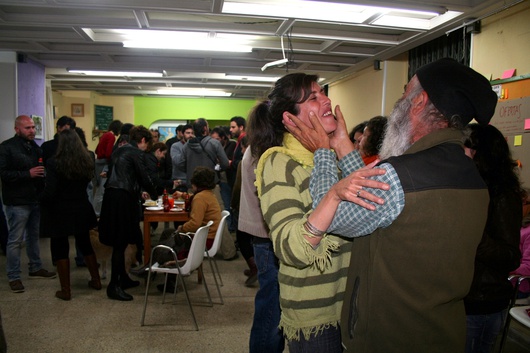 Over the last decade, young singletons with plenty of disposable income have replaced the solidly working class families that once crammed into the narrow terraces of San Luis. But, as in the rest of Seville, all is not well in Centro Vecinal Pumarejo. The cash-strapped city council are threatening to put the renovated building up for sale. At the same time, increasing numbers of unemployed, victims of Spain's economic crisis, come to the centre in search of assistance.
Moroccans in Macarena
Carlos Serrano, a project worker at the centre's social rights office, says more and more are looking for help. 'Before most people came looking for papers but now it's for problems of finding work, of being at risk of losing their house.' Among those presenting at the Vecinal Pumarejo centre are many immigrants living in nearby Macarena. At the turn of the millennium, this patchwork of stark 1950s and 60s apartment blocks just beyond the north city wall was mostly home to older Andalusians. But in the intervening decade many migrants settled in the neighbourhood – as the Ecuadoran takeaways and North African phone shops that line Avenida Doctor Leal Castano attest.
Macarena is at the heart of Seville's Moroccan community. As of 2006, Moroccans constituted Seville's largest immigrant community, with more than 3, 000 Moroccans living in the city. Given its Moorish history, Andalusia – and its capital, Seville – has a long association with the Maghreb. However, contemporary immigration from Morocco only really began in the 1970s. This increased significantly during Spain's construction-led boom in the 1990s: from 1998 to 2009, Spain experienced a ten-fold rise in immigration, of which around 500, 000 was Moroccan.
Economy talks
The economic downturn has hit immigrants particularly hard. According to statistics from the 2009 labour force survey, 31% of male foreign workers in Spain are unemployed (the national average at the time was less than 15%). Simone Castellani, an anthropologist from the university of Seville who has studied second-generation Moroccan immigrants in Macarena, says Moroccan men have struggled since the downturn in 2008. There has been a huge decrease in the construction sector, which employed half of all immigrants during the boom. Most where male and have been unable to find work since. For Moroccan women, who mostly worked in hospitality and caring professions, the situation has not been quite so bleak, with many retaining their jobs, albeit on reduced wages. Many migrants availed of cheap credit and high wages during the boom to purchase their own homes: as jobs dry up, banks have begun foreclosing on these homes, leaving families destitute.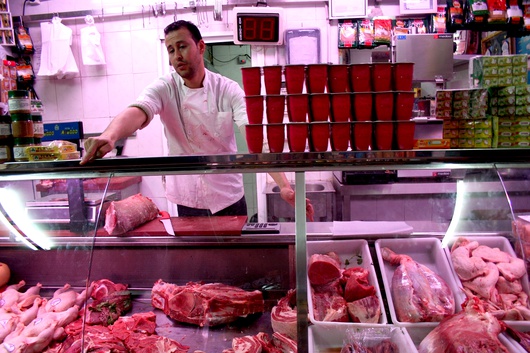 Back at Vecinal Pumarejo centre, Carlos Serrano estimates that around 20 to 30% of Seville's migrant population have returned to their countries of origin. Some have taken up the voluntary return programme ('plan de retorno voluntario'), a policy introduced by the then-socialist government in 2008 to encourage unemployed migrants to leave Spain. The programme grants legal residents who had lost their jobs the right to receive their entire unemployment benefit in two lump sums -- if they agree to leave Spain for a minimum of three years. 'The reason behind the plan is simple,' the-then secretary of state for immigration Anna Terron told Time magazine in early 2011. 'In this situation, it helps everyone if those who want to return to their country of origin is able to do so.' The policy angered many migrants associations, who accused it of driving a wedge between Spaniards and foreigners.
Integrating immigrants into political life
However, even taken on its own terms the voluntary return programme has had limited efficacy. In June 2008 Celestino Corbacho, minister of labor and immigration,  said one million immigrants chose to return home. In October of the same year, that figure was revised down to 87, 000. As of March 2009, only 3,700 people had chosen to return home. Among this number were just 20 Moroccans. 'The motivation for the Spanish was to clear the way for Spanish workers over a five year period but for Moroccans unless they could find work back home they were better off staying in Spain and collecting some payment,' says Julia Kushigian, professor of hispanic studies at Connecticut college who has studied Moroccan immigration in Seville. Although the vast majority have elected to remain, Moroccans face difficulties in Spain. A 2009 survey of Moroccans in Europe conducted by the Dutch polling firm BVA found that 80% thought it was harder to land a job as a Moroccan. Only 28% reported regular contact with Spanish people. 'A visual reminder of the tension between the Spanish and the Moroccans are the signs posted years ago along Spanish coastal highways in Arabic indicating the roads to take in order to leave the country,' says Kushigian.
Veteran Andalusian journalist Juan Jose Tellez has been writing about emigration in Spain's sunny southern region for over thirty years. Sipping coffee in an old-fashioned bar near Seville's iconic Plaza del Toros, a famous symbol of the city and its bull-fighting culture, Tellez says that Andalusians have been less welcoming they might imagine. 'There is a state of mind in Andalusia: 'We are Christian', 'We don't want other religions'. All the mosques in Seville are clandestine,' says the journalist, who presented a weekly radio program on immigration in Andalusia. Tellez believes the solution lies in political parties reaching out to engage with migrants and including non-Spanish nationals within their ranks. 'Most immigrants have no political life here. Our politicians exclude this part of reality. We cannot solve the problem until immigrants are able to participate in politics and in the media.'
Photo: main (cc) Herman Rhoids/flickr.com; in-text: © Agata Jaskot