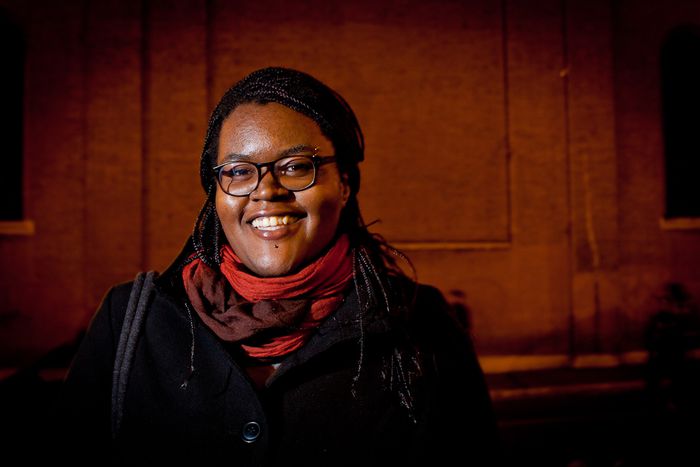 Second generation Romans in multicultural Italy
Published on
Translation by:
Anj
The facts point out that they are important for the country's economic growth, but they are still stigmatised by the ruling class and forgotten by the law - what do young Romans Puia, Fatou, Queenia and Franck say?
Puia, Fatou, Queenia and Franck do not have very Italian-sounding names. Yet as second generation immigrants they have grown up in Italy and are embedded in its culture. Whilst they are not really 'immigrants', they are not completely Italian either. 'I am in limbo,' says Puia, 19, with a big smile. We're at his family's apartment which is luxuriously decorated with Persian tapestries. His bedroom walls are covered with NBA posters, leaving scarcely any space for the Iranian flag. 'I recognise a lot of the Italian culture in myself but I feel different in other respects,' he says. 'When I am with Italian people, I don't feel truly Italian, but in Iran I am considered as being from the west.'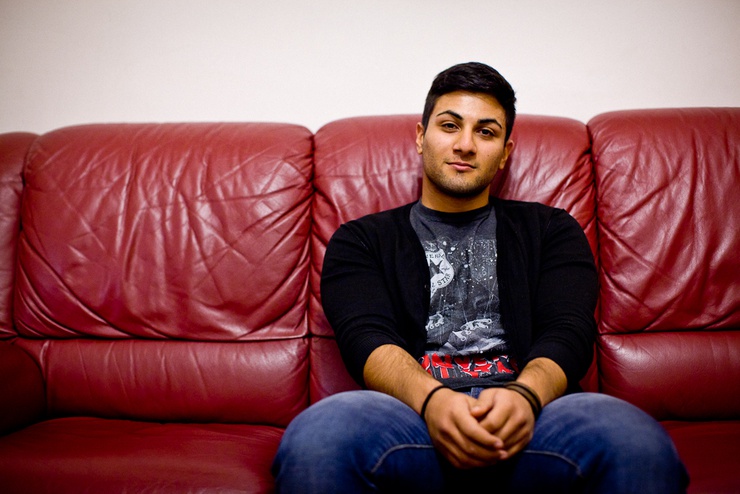 You mean you want my job?
Puia's thesis is a good definition of the status that many second generation Italians have. According to a recent report by catholic aid groups Caritas and Migrantes, fifty years from now this second generation could be made up of more than 15% of the population. It's a postive economic factor which Italy should not ignore. The cliché of mamma surrounded by a swarm of bamboccione is long old news. Italy is not at all lagging in Europe with 918 births per 1, 000 residents. Nevertheless, the phenomenon of second generation immigrants is relatively recent. Unlike in France or England, Italian society is still relatively closed thanks to the xenophobic elements of its policies and its largely instrumentalised media. 'Italian news programmes really put the psychological terrorism on certain parts of the population,' says Puia's friend Giulia. 'The northern league (Lega Nord populist party led by Umberto Bossi - ed) advocates a fear of foreigners.' Puia agrees: 'They accuse immigrants of stealing work from Italians.'
'Today classes are full of the sons and daughters of immigrants who want to learn Italian culture'
'I am still not Italian,' admits Fatou, 16, in a light Roman accent. She was born to Senegalese parents in Italy, yet has constantly had to maintain her rights to remain in Italy, since Italian law does not recognise the 'jus soli' or birthright citizenship. Millions in the same situation as her are being denied this 'right of soil' by the Italian state. 'When she was at school in the nineties, my mother told me that there was a maximum of one person of foreign origin per class. Today classes are full of the sons and daughters of immigrants who want to learn Italian culture. We study the Italian constitution without having the benefit of the rights contained within it.'Despite her young age, Fatou campaigns for Dhuumcatu, an aid association for foreign communities. Her aim is to help the population of Esquilino, a popular area in Rome known for its Chinese-originating population, to address the administrative problems in acquiring citizenship. 'I am proud to be multicultural not only because I am Senegalese, but because I had the chance to grow up around Chinese, Bangladeshi and African people. I am more open than a large majority of Italians.'
Everybody needs good neighbours
That is exactly the bone of contention. The majority of Italians don't seem to be bothered by the problem of their neighbours, and few seem to share this sense of commitment, culture and opening up to others. As Queenia puts it, Italian society is 'full of contradictions - it's not a patriotic country except in football.' A student of Nigerian and Brazilian origin, the 25-year-old moved to Italy at the age of five. She is the recent winner of the competition 'writing in another place' (Scrivere Altrove) and is also a member of the Rete G2 or 'second generations of immigrants network', which fights for a change in the legal jargon for citizenship. 'Italy is scared to see itself in the eyes of the others, even if they need those others. It tries to preserve a certain patriotic tradition in society when this hardly exists in the first place.' Queenia needs to provide four years of financial contributions first so that she can eventually get Italian citizenship: in the meanwhile she has a residence permit. 'I have a student visa, but it's like living in limbo. It's hard to grow personally, you're not allowed to travel for long periods of time and you experience discrimination when you're looking for work.'
Read 'Second generation immigrants: regular young Europeans?' on cafebabel.com
Franck from Cameroon and his Sicilian roommate Piero suggest that the solution is equality. 'The government should give equal opportunities to everyone,' says Franck, who moved to Italy seven years ago. 'They should be able to integrate themselves in the place where you find yourself, not only to go to the market or to meet other members of your community, but to be able to be an active member who has the right to vote and take part in community meetings as the Italians do.' Franck admits that the problems of integration depend on the communities too. 'Take some Asian or Bangladeshi groups, who still do not speak Italian, for example.' 
All hail the president
Members of these communities should also be allowed to enjoy an accommodating legal framework. The citizenship law has been entrenched in parliament for years. However, former prime minister Silvio Berlusconi's recognition and the departure of his tetchy ally Umberto Bossi may signal the dawn of a new era. The people I meet avoid my question on what they think about Mario Monti as the successor to Berlusconi, yet they are more than happy to talk about Giorgio Napolitano. At a recent outing, the president of the republic addressed his desire to introduce the right of birth into his country's citizenship laws. That is the first step forward; it is now for the next generation to turn the promise of these great words into reality. 'It is up to our generation - the future bankers but also the future pizza chefs to advance in this area and help give the same opportunities to everyone,' adds Piero.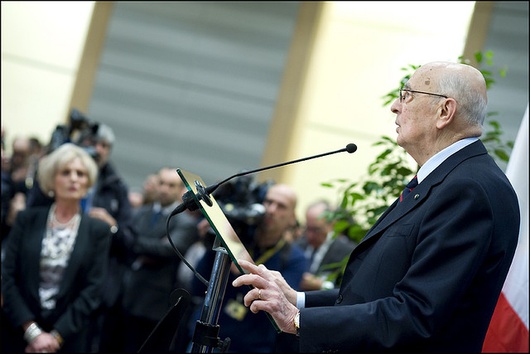 It's a message of hope but it is also a warning with the increasing influence of a second generation of immigrants. Either the government can choose to act and legally and culturally assimilate this section of the population to revive the economy, or they can continue to ignore them. If Italy does not give them the cards from now on, it may lose out heavily in the years to come.
This article is the first in cafebabel.com's 2010-2011 feature focus on multiculturalism in Europe. Thanks to the team at cafebabel.com Rome
Images: main and in-text © Ehsan Maleki for cafebabel.com 'MultiKulti OTG', Giorgio Napolitano (cc) European parliament/Flickr/ video (cc) LookoutTV/ youtube
Translated from Rome et la G2 : immigration, espoirs et populisme