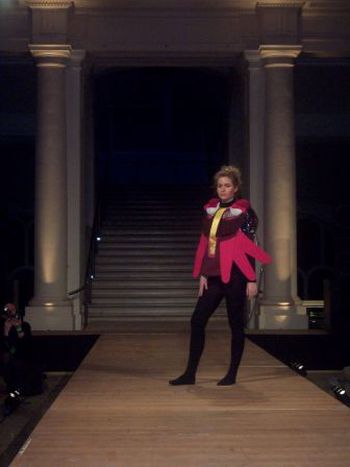 Saturday Museum night fever in Brussels
Published on
By Joëlle Verstraeten
Music, fashion, dance, student participation characterized the third edition of the Museum Night Fever, which took place on March 6 in Brussels. The main objective of the event is to stimulate cultural participation with young people. Therefore twenty museums opened their doors and let Brussels students made art come to life.
I started my tour in the Jubelparkmuseum.
Here, the students of the Haute Ecole Francisco Ferrer had taken over the place. Some guided us you through to the Pre-Columbian American period with their stories, others helped create your own outfit, inspired by the Pre-Columbian American objects of the permanent collection. In the big Narthex-hall a catwalk was build for the event. Encouraged by their classmates, poncho's and parrots-looking dresses in flashy pink and blue were worn with pride.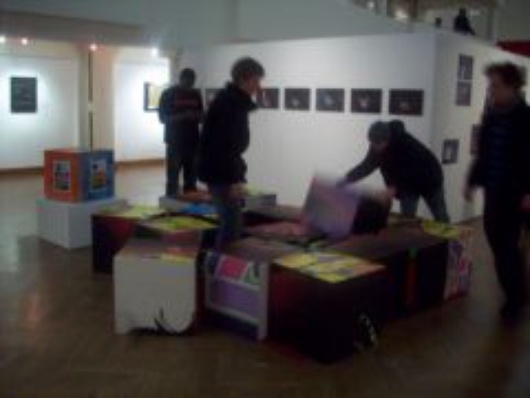 The next stop was the Museum of Elsene where the collection of XJ' L, an art house for youth in Brussels stood in the spotlight. Through cubism the students tried to experience daily activities differently. A motion picture shows how the poetic vandals of XJ' L redefined the Brussels metro-life by following a cube. In addition a three dimensional cubic puzzle proves their creativity.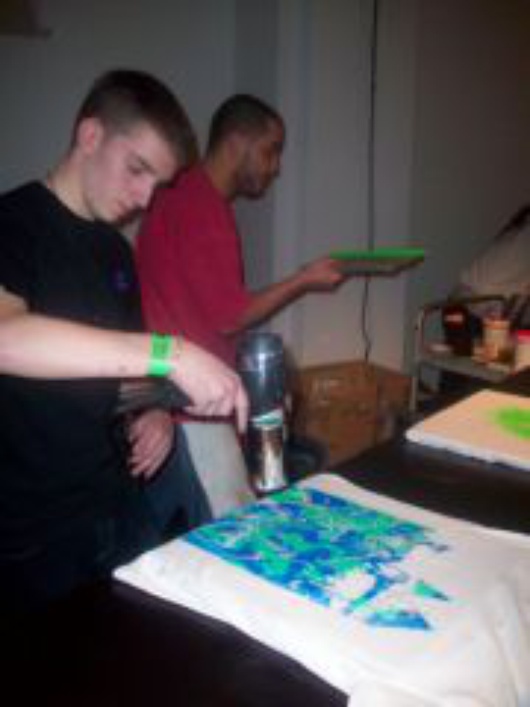 African notes with a hint of flamenco echoed as we entered the historic tower Hallepoort. Through slam sessions and break-dance moves the youth danced their way into the night. Others were waiting in line as the students of Institute Saint-Marie were silk-screening a self-made design.
Unfortunately I didn't have the time to visit all the places. And as the clock stroke 1 hour, it was time to hit the Bozar. What better way to end the night with a party. Even though I can't compare to the previous years, in my eyes the night was a success. Not only the waiting time of the queues, especially to enter the Museum of Music Instruments, but also the mass-filled MIVB buses proved that fact. Besides the museums with music and dance performances or workshops were very popular with the youth. If you ask me, it won't be the last thing we hear about the museum night fever in Brussels.