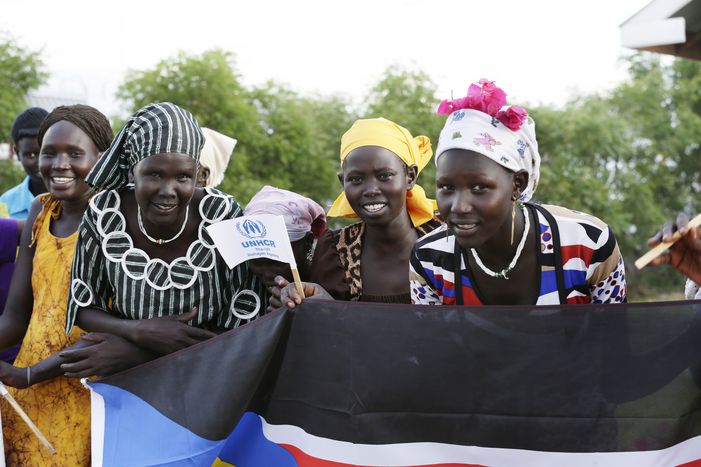 Running Dadaab, the world's largest refugee camp
Published on
In the midst of the largest refugee crisis since World War II, the importance of aid workers has never been more prominent. Cafébabel's Madalina Paxaman visited Dadaab, the world's largest refugee camp, near the Kenya-Somalia border, to explore the challenges of caring for some of the world's most vulnerable peoples.
 A wave of very hot, dry air hit my face as I stepped out of the airplane. I almost couldn't breathe. I looked around and all I could see was the airfield. White Land Cruisers lined up amidst the dust, with their engines running, as if preparing to begin an off-road competition. Dadaab Airport is, in fact, just an airstrip; a black tongue of asphalt used by both cargo and passenger planes operated by the United Nations.
Our luggage was waiting by the plane. I picked up my backpack and before I realised what was going on, a small man helped me into one of the cars and rushed me to the compound. The dust blown by the vehicles in front of us made sightseeing impossible. The only things I was able to discern were the holes in the road, which made me bounce like a ball inside the car.
We stopped in front of a pale blue iron gate, linked to a concrete barb-wired fence. I was asked to present my papers, then quickly greeted with "Karibu" ("Welcome" in Swahili) and rushed inside the compound. From the moment I entered the car until I received my access badge I kept wondering why this urgency. As I would later find out, traveling like this is just "normal" procedure; aid workers must be transported in a manner that avoids potential "choke points."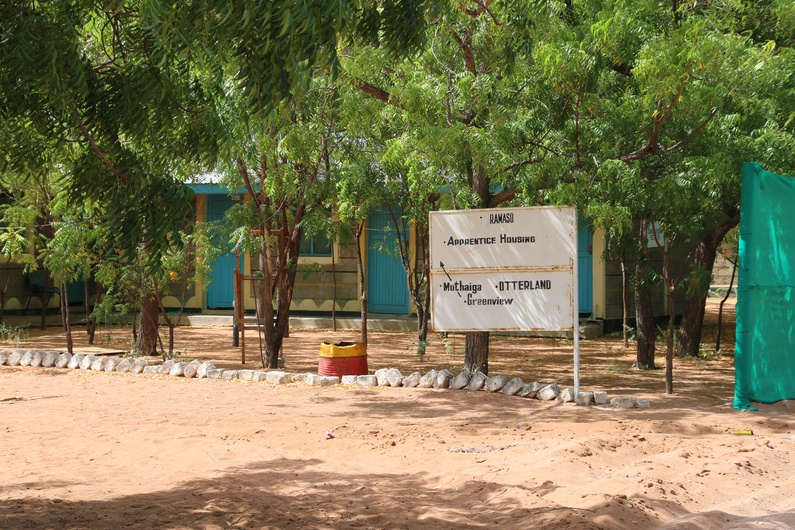 Located in Garissa County at the Kenyan border with Somalia, Dadaab still hosts the largest refugee camp in the world. It was built more than 23 years ago, and its initial purpose was to host 90,000 Somali fleeing from civil war. It was supposed to be a temporary solution. Over the years, because of military conflicts and severe drought, this refugee camp remained in place for almost a quarter of century. During the years, the population of Dadaab's camps grew five times with Congolese, Sudanese, Rwandese, Ugandan and Burundian refugees added to the existing Somali. With approximately 350,000 inhabitants, Dadaab is now the third largest human settlement in Kenya and it is roughly the size of Bonn (Germany), Aarhus (Denmark) or Florence (Italy).          
In 1991, there was nothing here except a very small town, red sand and desert wilderness, when the refugees started to arrive. Year after year the waves of migrants contributed to the changes in the landscape. Now, there are five camps: Ifo, Ifo 2, Hagadera, Dagahaley and Kambios. Together they spread across a total area of 50 square kilometres, with an infrastructure that allows the survival of both the local community and the refugee population: shops, markets, a bank, an ATM, buses and even taxis.
Providing help without taking sides – the business of aid workers
I became curious about humanitarian issues while working with Romanian non-profit organisations. But it was Bogdan Dumitru, Country Director at CARE International in Kenya, and his stories about working in humanitarian assistance and development and about CARE's relief programs that really inspired me to find out more.
We meet in Nairobi. Wearing a white shirt with black suit pants and a perfect short haircut, he did not look at all how I expected. Somehow all the images promoted by popular culture had left me believing that an aid worker must look like a combination between Indiana Jones and a hippie.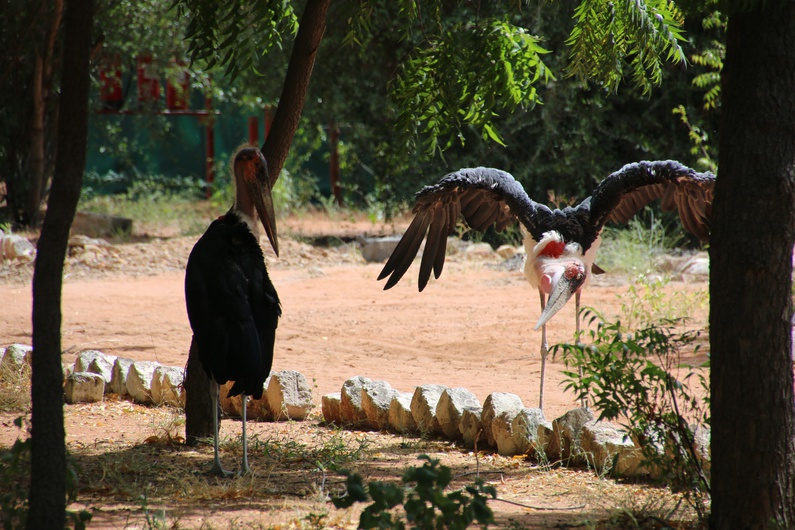 Bogdan Dumitru has been working in development projects for almost 25 years. He has taken part in numerous humanitarian missions: including Liberia, Guinea, Bosnia and Herzegovina, Croatia, CAR, Albania, DR Congo, Congo-Brazzaville, FR Yugoslavia, Afghanistan, Iran, Iraq, Sri Lanka, Jordan, Chad, and Kenya.
He recalls with a smile a number of episodes that do bring Indiana Jones to mind. Like that day when he got shot at while driving a Red Cross car, or when he slept under the stars in a hammock, in the jungle. Or that time when, though his hotel was under bombardment, he was so, so tired that he preferred to take his blanket and pillow and sleep in the bathtub instead of running to the basement like most of the other guests.
He has seen destruction, misery and unimaginable poverty. And death. A lot of death. Though he thinks about it, he doesn't like to speak about death. "You know, things changed when I had my son," he tells me. "Now, I try to stay focused and balanced but every time I see a child in distress I can't help but thinking about him".         
Bogdan is pragmatic and goal oriented. Aid is about much more than feeding the hungry; it also means providing water, sanitation, education, gender, and community development. And the activity in the Dadaab refugee camps deals with all of this but also involves logistical issues: the storage and distribution of fuel, warehouse, management of the vehicle fleet. "But you will understand more once you are there" Bogdan told me.
And so I did.          
As I entered the compound, Rod Volway, CARE's Director of Refugee Operations in Dadaab, greeted me. Like Bogdan, Rod also has a vast experience of working in development. A Canadian born in Kampala, Uganda, he has come into contact with the challenges of humanitarian crisis in Kosovo, Gaza, Afghanistan, Indonesia, Sudan, and Kenya.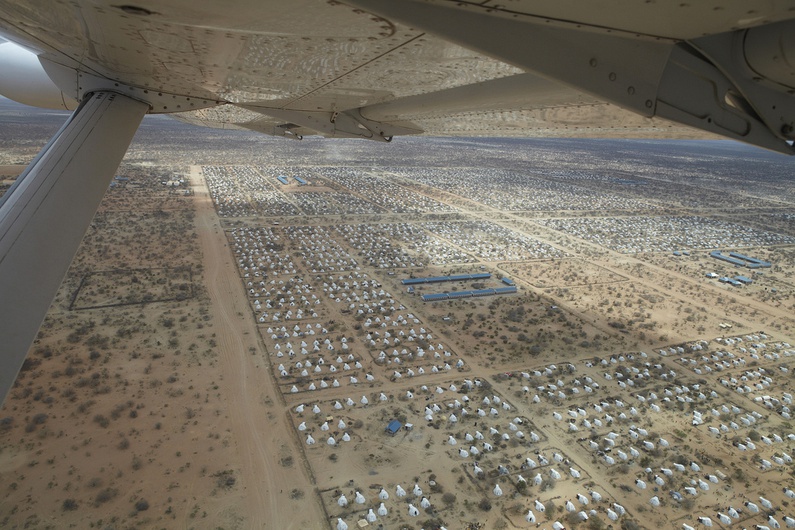 Rod gave me a quick tour of the premises, mostly administrative headquarters: the offices, the mess, the lodgings and, last, "The Grease Pit", a sort of bar where both aid workers and cats are gathering in the evening to unwind and enjoy themselves – the watering hole of the aid community.             
There are many aspects that contribute to the smooth running of a refugee camp, and most of them can be easily overlooked by outsiders. In CARE's compound there is a place that seem much less important than the schools or the food distribution centres in the camps. Yet, it is an essential part of the big organism that is Dadaab: a huge mechanic workshop that maintains and repairs about 313 vehicles, belonging to UNHCR and other NGOs. Without them, offering relief to the refugees would be impossible. Alongside this, CARE's operation in Dadaab also involves storage and distribution of fuel, warehousing and distribution of core relief items (jerry cans, tarpaulins, blankets, cooking ware etc.), generator maintenance and provision of office support services.           
Damned if you do, damned if you don't           
When aid-workers make the news, it is usually because they are kidnapped or killed. According to the Aid Worker Security Database, approximately 1025 have died in the past 10 years.         
Security is a big challenge in this line of work and for people like Rod Volway, who are in charge of large teams, taking decisions does not come easily:
"While everybody has got his own right to say where their line is or whether they are concerned or not, you still rely upon a lot to analyse the situation and to say whether it is safe or unsafe." he said. "Sometimes we can be wrong, there can be information we do not have."
Terrorists used to avoid harming aid-workers because all parties involved in a conflict recognised their contribution. But things have changed in the past years, and aid workers are now sought-after targets for monetary gain.
Although, Dadaab is not in a conflict zone, it is considered a high-risk place. Every time there is a threat, all movement to and from the camps, including food distribution, is restricted. This hampers the work of aid workers and impacts negatively on the life of refugees. 
Unpredictability also plays a major role in the way relief programs are carried on in the Dadaab camps. It does not need to be a terrorist attack, a riot in the refugees' blocks or a cholera epidemic. Instability takes many shapes and forms here: fires caused by high temperatures, floods caused by too much rain, a fast-spreading rumour, a reckless statement from another NGO, an inaccurate report in the media or an overzealous raid by the Kenyan police. And then the day is spent between long field visits and meetings with the UNHCR, the local community and other NGOs.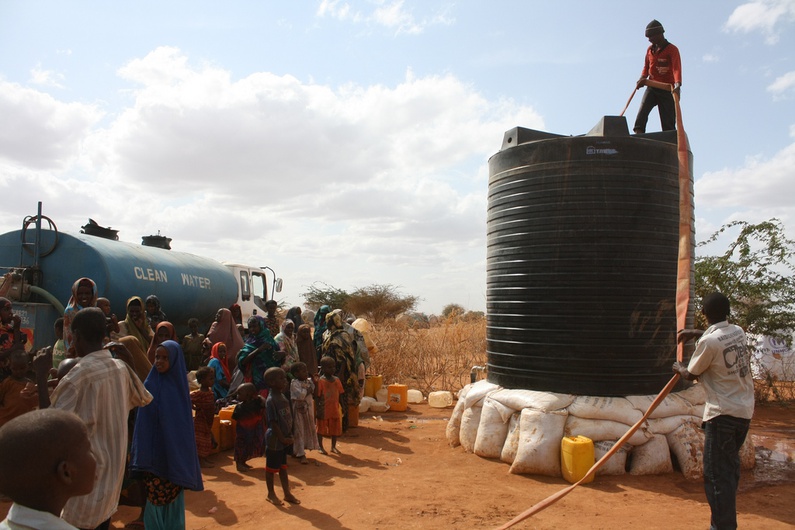 But while security is the most obvious difficulty, it is far from being the only one here. Life in the compound means a very stoic diet: rice, beans, occasionally some pasta or some boiled vegetables, very basic accommodation and very little entertainment. There is a tennis court, a field that is used for football and a TV screen at The Grease Pit. Movement in or out the compound is restricted and it usually requires police escort.
And then there are the personal aspects. "It never feels permanent," Rod Volway explained." A couple of years here, a couple of years there, it is hard to maintain ties with family and friends over the years as you move around." Rod considers himself very lucky because he met his wife, also an aid worker, in Dadaab. But that is rather an exception.
At a time when we face the most serious refugee crisis since World War II, the mass exodus out of Syria and other conflict-ridden territories, the role of aid workers seems more important than ever. If I learned anything in my 10 days in Dadaab, it's that without assistance from dedicated aid professionals, many of the refugees would not survive.