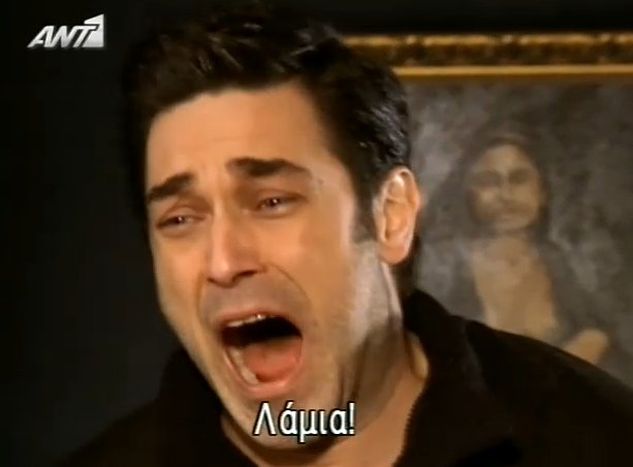 Rise of Turkish soap operas in Greece
Published on
Has this positive phenomenon in Greek entertainment regarding multiculturalism increased due to the crisis? A wave of Turkish novellas seems to be bringing back more 'traditional values' that everyone can relate to via the small screen, regardless of the ancient antagonism between the two cultures
The Turkish chain-restaurant Tike opened its first international restaurant in Greece in 2007. Its Greek owner Aleksandros Louvaris even hired Turkish chefs. At its opening it got some very harsh reviews on daring to exist as a Turkish restaurant in Greece at all with a full halal menu. The venue soon became a trendy spot in an upmarket posh neighbourhood in north-west Athens. Today, the restaurant looks like it has been closed down, a deserted place with cobwebs and dust on the tables.
Romeo and Juliet: heirs of Turkish baklava-makers and Greek shipowners
Tourism (or the so-called earthquake diplomacy) helped people come together, though they shared their history in the past. Even the meals of souvlaki (Greek small pieces of meat on a skewer), kebab (Turkish equivalent) and gyros (usually Greek pork on a spit) are pretty close. In Greek, the Turkish city of Istanbul is still called Constantinapole (as it was called from ad 33 - capture of Turks in 1453 - ed). For some Greeks, visiting Turkey and places there 'feels like home', admits Stelios, a student in Athens.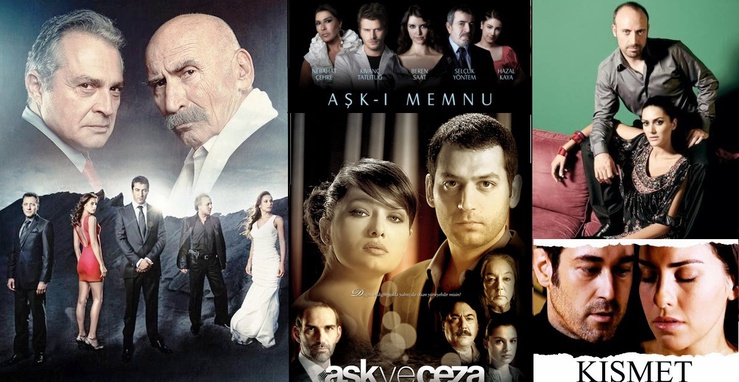 Since 2008 there has been an 'invasion' of Turkish soap operas on the main channel ANT1, such as the crime drama Ezel, the romance Ask-I Memnu, drama Ask ve Ceza and Kismet. As in other countries in the region, in 2010 the biggest prime time hit was 'A Thousand and One Nights' (Binbir Gece). A Turkish hit in Greece prior to that was the show 'Borders of Love' (Yabanci Damat). The streets would empty every Monday from 9pm as people followed the story of a daughter of a Turkish famous baklava maker and a son of a Greek shipowner. 'Greek people can switch off from their daily life, be it crisis-related or personal problems,' says Rami Saari in a coffee shop in downtown Athens (Atina in Turkish). The tall man in a long blue shirt is a translator living and working in Athens. ' They can see that other, more often rich people – for instance the characters in the series – have the same problems as them. Greek-Turkish relations are changing - love and hate, anger and love - it's like in a soap opera.'
Rivalry and survival
Greek facebookfan pages, gossip blogs and covers of tabloid magazines with additional Turkish language lessons on CD show that the popularity of the soap operas goes beyond the screen and  a 'bittersweet neighbourhood policy'.The success of the Turkish soap opera is down to the country's past overload of sitcoms and series with a western culture and ideals of a consumer society. 'The real, traditional values have come back that were forgotten in the past twenty years,' says Loizos Xenopoulos of Mega Channel (the rival to the other main Turkish show broadcaster, ANT1) in his office, the walls covered in TV posters; they broadcasted Yabanci Damat. 'In fact the show was first shown in Greece. The Turks bought the idea and sold us the same format afterwards. It was also a decision based on financial reasons,' presses Loizos. Spendings cuts induced by the crisis let Greek production fall, as the demand thwarted. 'It is cheaper to buy from Turkey and screen the shows with Greek subtitles.'
Vicki, an energetic Canadian English teacher, says her Greek students have started learning Turkish words. Loizos laughs:  'It is a clever and massive propaganda from the Turks over us.' Vicki explains that it has became trendy for over-35s to watch the series. 'They have a sense of family morals and show the respect towards the older generations.' There is a 'sense of order' as she puts it that viewers miss from today's Greece, which the characters and stories can provide on TV. Andreas, who moved back to Greece from Finland when the worst economic period started, agrees that the popularity of the soap operas is in values such as loyalty and empathy; these are the real ones of Greek society. 'It brings back those days when Greece was like that. These series are also on air in Serbia or Bulgaria.' Turkey's 'soap opera' power is sweeping through the region, from Riyadh to Athens. Loizos from Mega TV also speaks about a special edition of a reality show, Survivor. Once it had Greek and Turkish teams, each with a presenter, a way of coproduction between the two countries. 'It was quite popular in both countries.' And who won? 'The Turks,' says Loizos with a hidden smile.
When the Greeks turn on the television at 6pm every weekday, they might switch off the daily problems for an hour with Turkish stories, before the evening news might show some Greek tragedy. For example, the day I leave Athens, a Greek pensioner shoots himself in the head at the busy main Syntagma square, in front of the parliament building, in protest at the government measures.
This article is part of the fifth edition in cafebabel.com's 2012 feature focus series on multiculturalism in Europe. Many thanks to the team at cafebabel.com Athens: Elina Makri, Giorgos Kokkolis and Natali Lekka
Images: official facebook fan pages for Binbir Gece, Kismet, Aski Memnu, Ezel