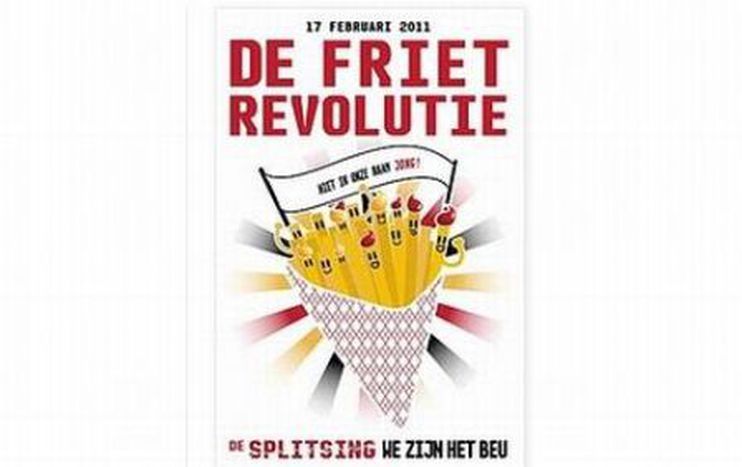 Revolution, with cocktail sauce
Published on
In collaboration with the national platform Pas en notre nom/Niet in onze naam, 30 students' organisations from throughout the country have organised a "frites revolution" for tomorrow, Thursday 17 February. Their beef? Political deadlock and the spectre of the division of Belgium. "We want to show that we are fed up of political stalemate and to give an anti-separatist and anti-nationalist message.
We are not for or against a party but against parties who want to divide the country, "said the president of the Federation of Francophone students (FEF), Michael Verbauwhede.
The protests will be held in Brussels, Antwerp, Ghent, Louvain, Louvain-la-Neuve and Liege. In Brussels, the students will leave their campuses, and will meet up at 14h00 at Place Polaert, where a bar and music awaits.
Source: lesoir.be