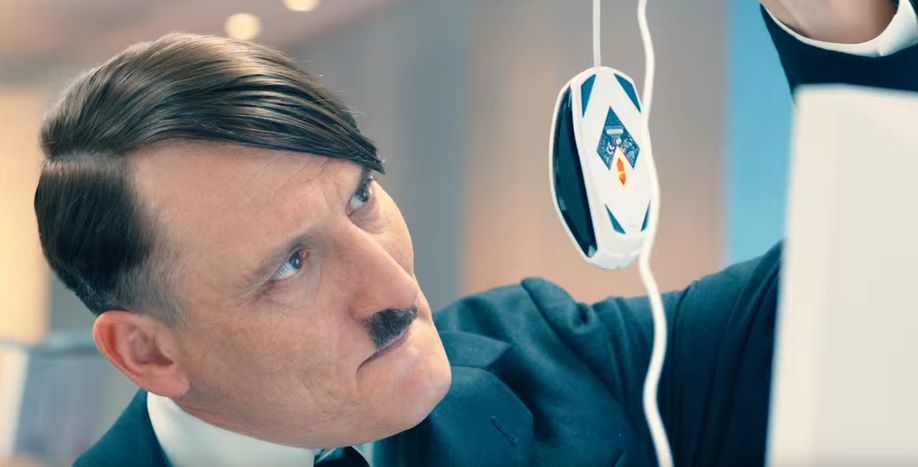 Republishing Mein Kampf: Should Europe be worried?
Published on
On the 1st January 2016, Mein Kampf, the only book ever written by Adolf Hitler, will once again be released into the public domain. The government of Bavaria, who have held the rights to the work thus far, will no longer be able to prevent new editions and translations of the work from being published. Does this worry the rest of Europe?
United Kingdom
"No, the republication of Mein Kampf doesnt make me uncomfortable. The internet now means there are plenty of easily-accesible materials for racist extremists to reinforce their twisted worldview. Mein Kampf is one example, but it's also a useful insight into one of the most important historical figures of the 20th century. If we're to learn from the mistakes of the past, we must not censor such viewpoints, no matter how uncomfortable their contents."
Hugh, 24.
Germany 
"The words have power, yes, but in the case of Mein Kampf, I find that one can give them too much importance. A discussion is always healthier than the mystification which currently surrounds the republication of the book. It is a little like the debate surrounding The Name of the Rose (by Umberto Eco, ed.), where it is constantly questioned as a supposedly dangerous book, but no one seems to have ever read it. This just adds to the desire to want to read the book through to the end.
"In Germany, jokes about Hitler are now common. The film Er ist wieder da (Look who's back, ed.), is a box office success in 2015. Would a critical approach to the original writings of Hitler really not be possible?  It should be possible, in order to bring the man, who still haunts like an evil spirit, down to a more human level. Hitler was a human being, a human being with apalling convictions. All this discussion surrounding the republication of Mein Kampf refers to a sad image of humanity: We do not trust people, and above all Germans, to have learned the lessons of the Holocaust. We suspect them to be capable of being seduced anew by a book of propaganda nearly a century old."
Julia, 27.
France
"To say that its republication puts me completely at ease would be a lie. I am not at risk of buying it to put on my mantlepiece, but often the people who talk about Mein Kampf have not read it. They declare, 'There is no need to read it to know what's inside.' When I downloaded it illegally from the internet (no, without being afraid of receiving my membership card to the Front National within a week), for an exposé about propaganda between the two world wars during my master's degree, I learned nothing that I didn't already know.
"When historians say that there is not a plan for eliminating European jews in the book, that's true. The text won't offer anything new to an antisemite. No incantation or magic formula. The only thing that I told myself at the time was 'How could the diplomats of the era not have understood that this guy wanted to take control of Europe, and have signed the Munich Agreement with this madman?' Hitler was a lot less subtle that those in charge of today's extreme right. And I tell myself that reading it and analysing it could maybe help certain people to understand, by reading between the lines, what is still happening in our own time."
Margaux, 28.
The trailer for 'Er Ist Wieder Da.'
Italy
"I think that the idea of republishing Mein Kampf should push us to ask an important question: Why would a publisher like Fayard, which is controlled by Hachette Livre, decide to once again propose publishing the Nazi manifesto? My first answer to this question is, ironically, Marxist: it could be a commercial success with a lot of free advertising. A critical edition could be a good solution for both historians and readers.
"However, in my opinion this idea presents two further points. The first: would the readers of the new edition accept a critical and historical analysis? Would they just deny it, like many leaders of radical right-wing movements? The second: is Mein Kampf the most important reading for them anyway? Sure, Hitler's manifesto is a theoretical basis for all Nazi-fascists. Nevertheless, looking at CasaPound propaganda in Italy, who are trying to rehabilitate their ideas, these new fascists (they call themselves  "third millennium fascists") are adopting new slogans, cultural references and rituals, creating a position quite different from the old (and well-know) Nazi-fascism imaginary."
Dario, 24.
Poland
"There exist works which arouse more hatred than Hitler's Mein Kampf, and yet, no one seems interested in them. In addition, people who want to read the book could have got their hands on it before it fell into the public domain, despite it being out of print. We also mustn't forget that similar texts are systematically provided with professional commentaries from enlightened scientific professionals. They can thus also serve as a great educational source and a powerful weapon to destroy all fanatical ideas."
Agnieszka, 27.
"To my mind, the noise surrounding the book is going to push even more young people to read it. The text will be provided with a commentary that is expected to explain when, where and why the book was written. For the majority of people, the events of the period between the two wars, leading into the Second World War itself, refer to a distant history. Nowadays, it can seem mad that a person could be seduced by the policies of the Nazis, but we musn't forget that at the time, National Socialism was also very popular with middle class people, with jobs and normal lives. We should remind ourselves of these events, so we don't repeat the same mistakes in the future."
Jakub, 26.
Translated from Réédition de Mein Kampf : même combat en Europe ?