Rate.ee: Estonian version of Facebook
Published on
The social network has taken Estonia by storm and looks set to grow even further. Creator Andrei Korobeinik explains all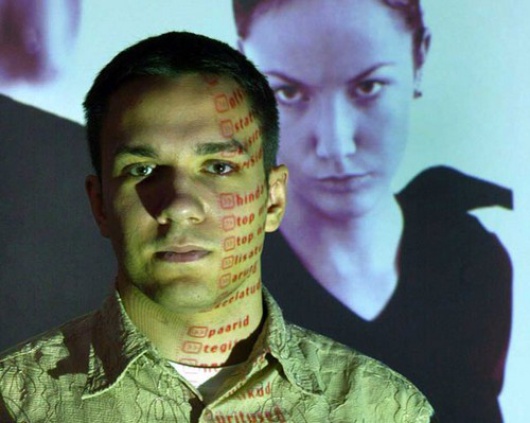 (Photo: rate.ee)
'Despite its importance, a degree isn't the only thing university offers its students,' explains Andrei Korobeinik, a young Estonian manager, as we make our way along the corridors of his domain. 'Without going to campus, or attending lectures, the opportunity to meet that special group of friends would never come up. That group with which to discuss ideas, dreams, and why not, even stupid things too.' It's hard to believe that I'm still in Tallinn. The atmosphere reminds me more of the editorial offices of a busy American magazine, not of an ex-Soviet state.
So who is Andrei Korobeinik?
Until a few years ago, this young, casually dressed man was just an ordinary student; one of many realising the potential of a career in I.T. Supported by Tartu University, one of Estonia's leading institutions, he has been able to achieve considerable success making a clear break with his country's past. He is the creator of 'rate.ee', a site that has changed the lives of young Estonian people. According to him, the site is destined to do the same in numerous other countries. 'At the moment we are concentrating on countries in the east, but I have to admit that several of our projects have been very successful.' By the end of 2007 the site looks set to have found its way into a total of fifteen countries and by next spring, Korobeinik hopes that his equivalent Hungarian site will be in the national top ten.
Goldmine
At a time when Facebook is the subject no one can avoid, social networks seem to have become an established phenomenon. Specific terminology has made its way into everyday language. Even the French are now saying, on se facebooke? ('shall we facebook?'). It has become so much a part of everyday life that it no longer seems strange to take two minutes out of your day to check your account and reply to messages from your friends. You open an account, post photos and then wait for someone to vote. So simple it's become a goldmine for its creator. At present, a third of all Estonians have an account on 'rate.ee'. Virtually all young people between the ages of thirteen and twenty-two have added photos and log in daily to contact their friends, vote and be voted on. 'When I started I didn't have a clear idea what to do. I only knew that it wasn't the best time to start an internet business, since many sites that relied on publicity were failing. But I also knew that if I could create a large network, involving a decent number of people, then it could be a success.'
No mammismo in the East
'University is really the ideal place to start something like this. There are so many talented people around who are always willing to help out. It doesn't matter if it's a mathematician, an expert in finance or computing. The beauty of being here is that there's a multitude of interesting ideas to be shared. Only some of these will ever come to fruition, but just discussing them is invaluable in itself.'
Korobeinik is evidently sure of his ideas. 'In Italy,' he insists, 'university life is quite different to here. Young people continue to study for several years after the official end of their course, whereas here it's normal to abandon your studies because a bank or a large company offers you a job.' In Estonia, as with most countries in northern Europe, young people leave home quite early. Clearly a cultural tendency, it can also be linked to employment opportunities. 'In Italy with a degree in computing, if you don't find a job linked to your course, there's no issue in living at home until you're 35,' Korobeinik continues, adding: 'in Estonia, you simply find something else. And you do it as fast as you can.'
He's composed and sure of himself; neither shy nor arrogant: simply a guy who has succeeded in fulfilling his dreams. He understood the difficulties of student life, when exams are approaching and the books are weighing you down; and he transformed them into a vast fortune - of 2.5 million euros.
Translated from Rate.ee. Il sito dei giovani estoni