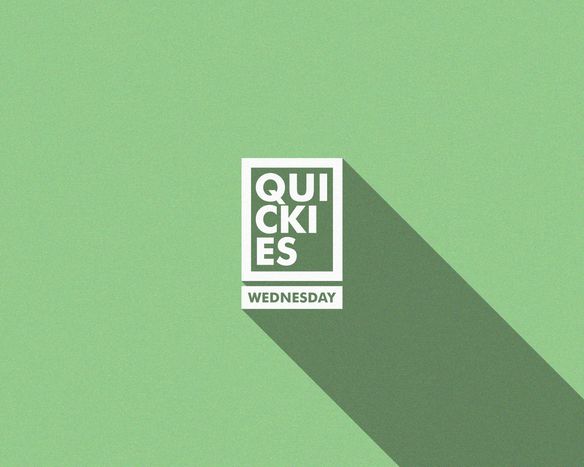 Racist British soldier is not 'really racist' because his parents are to blame for his racism
Published on
Two Quick­ies a day keep the doc­tor away.
French TV show at­tacked by min­is­ters for ed­u­cat­ing so­ci­ety in drug use
Do you know the dif­fer­ence be­tween hash  and green? Well if you don't, watch 'Plus belle la vie' and all will be ex­plained. Dubbed 'dope for dum­mies' by me, my­self and I, it seems es­sen­tial view­ing for any­body un­able to make this es­sen­tial dis­tinc­tion. Danièle Jour­dain-Men­ninger, pres­i­dent of France's in­ter­min­is­te­r­ial com­mit­tee against drug use, dis­puted the ed­u­ca­tional value of the pro­gramme, which was seen by 5 mil­lion peo­ple. In the episode, which was aired 3 March, a young­ster teaches his step-mother to dis­tin­guish be­tween dif­fer­ent types of cannabis.
Read on le Monde on 12/3/2014
The vows of Manuel Valls
Racist British sol­dier spared prison be­cause he was 'raised a racist'
Teenage British sol­dier, War­ren But­ler, 19, posted a racist Face­book hate mes­sage about a Pak­istani tod­dler mur­dered in Ed­in­burgh. His Face­book sta­tus, "F****** LOL to that p*** found dead", pro­voked out­rage, but a court spared him a jail term be­cause he was raised racist by his par­ents, and can there­fore not be held fully ac­count­able for his racism. Ac­cept­ing this kind of de­ter­min­is­tic de­fence seems like a dan­ger­ous can of worms to open. Where does it stop? Surely every­one's be­hav­iour is a prod­uct of their up­bring­ing to some ex­tent?
Read on Daily Mail 12/3/2014
Translated from Quand « Plus belle la vie » donne des cours de drogue