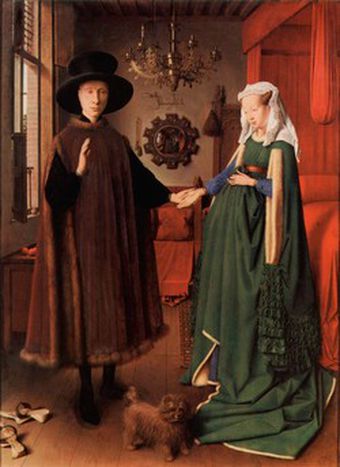 Putin did not pull a Sarkozy love story
Published on
Translation by:
kate hollinshead
On 21 April, 'Moskovsky Korrespondent' apologised after reporting that Putin was to marry athlete Alina Kabaeva, 24. A look back at a story he termed as 'snotty noses and erotic fantasies'
Four days before the election of Vladimir Putin as chairman of the party 'One Russia,' the Moskovsky Korrespondent reported that the outgoing president, 55, had divorced his wife Ludmilla in February and wanted to re-marry in June. The 'chosen one' was supposedly the 24-year-old gymnast Alina Kabaeva, an Olympic athlete who won gold in Athens in 2004, and a member of the Duma parliament for the Party 'One Russia' since December 2007, after a knee injury forced her to give up her sporting career.
Kabaeva's spokesperson certainly had time for a definitive 'no' when asked for a statement on the rumours. The Moscow mainstream did not pick up on the rumour, perhaps because the report seems like a late April fool's joke. Nor did the Kremlin comment on the supposed marriage plans, until Putin personally denied allegations on 18 April at a conference in Sardinia alongside newly elected Italian prime minister Silvio Berlusconi (see video below). He evidently didn't follow in Sarkozy's footsteps, as the Russian paper had made out and which Europe's tabloid press had delightedly caught on to.
Putin rejects the rumours in Sardinia on 18 April, alongside newly elected Italian PM Silvio Berlusconi
Putin: 'You are talking about an article in our yellow press. Other such journals mention other successful, beautiful young women and girls. I think it's not shocking to say that I like them all. I personally consider our Russian women to be the world's most talented and the most beautiful. If anyone can compete with them, it's the Italians'
Alina: versatile and ambitious
There were no clues surrounding Alina Kabaeva in Moscow, so the Moskovsky Korrespondent searched for more relevant information farther afield in Taschkent, the capital of Uzbekistan, where the athlete was born in 1983. On a TV show, she had once said that she was looking for a man similar to her father, a former professional football player and trainer in Taschkent. Marat Kabaev reported that he knew nothing of it. 'If she marries such a man, then that is very good,' the newspaper quoted the father as saying, who also emphasised that Alina should be handled 'with caution.'
Alina Kabaeva is beautiful, elegant and self-confident. In an interview with the Rossiskaja Gaseta, she explained that she wanted to have 'at least two children' and would 'find it nice if a man looked after' her. But she also explained that she did 'not want to be dependent on men.' Would Putin would have cottoned on to giving her so much independence? He has been with his current wife Ludmilla for 25 years, has two daughters with her and whilst he worked as a spy in Dresden, her memoirs detail how she 'never once received a thank you' for providing the food.
Alina in action at the 2004 Olympics, Athens
In 1995, Alina went to Moscow with her mother Ljubow, who played in the Uzbekistan national basketball team, in pursuit of a career as a sportswoman. 'At the time we only had 85 dollars in our purse,' the young woman with the Asian-looking eyes remembers in an interview with Rossiskaja Gaseta. Her transition to politics was not too difficult. She presented a sports programme on television, and Glamour magazine named her 'Woman of the Year' in 2006, after a nototious shoot in Maxim men's magazine.
The Moskovsky Korrespondent's journalist had based his report about Putin's alleged marriage upon circles close to the St. Petersburg establishment: 'They had chatted to a co-worker of a festival organiser, whose company supposedly took part in the advertisement of the organisation of the wedding ceremony. According to this, the wedding was supposed to take place on 15 June in the newly-renovated Konstantin-Palast in front of the St. Petersburg gates.'
A song dedicated to Alina Kabaeva by Russian band Igra Slov
The author is a member of the German writer's network n-ost
Photo homepage/ in-text: (http://alina.no.sapo.pt/fotos002c.htm/ Wikipedia, 2005)
Translated from Putin frisch verliebt?