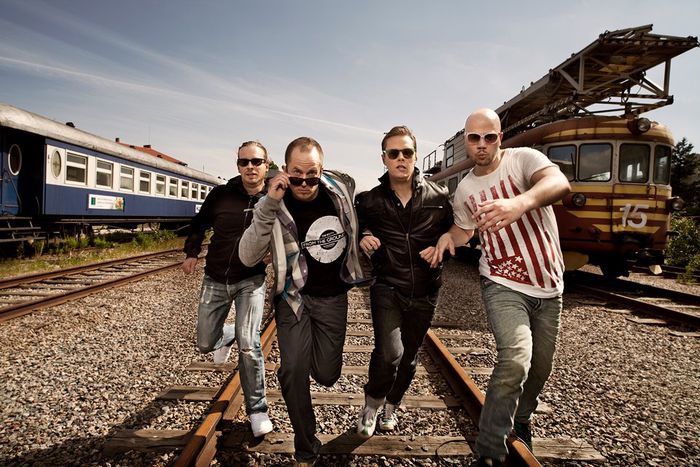 Promoting Finnish music in Europe
Published on
The music industry makes resolutions too. In 2013 the Eurosonic music festival in Groeningen surprisingly devoted itself to covering the Finnish music scene, looking set to finally shed light on a country and music industry that we know very little about
For the past sixteen years, the Dutch city of Groningen has hosted the Eurosonic music festival. When the festival - which claims to be one of the largest in Europe - takes place, the city's old-fashioned charm, with its canals and bicycle paths, fades into the background as hoards of musicians, roadies, managers and journalists descend upon Groningen throughout the first weeks of January. In the midst of cables, metal barriers and mobile offices stands the Oosterpoort theatre, the nucleus of the festival. Among the anxious first-time visitors, the seasoned regulars and the friendly, but slightly too tactile bouncers, stands an impeccably stoic man in a Fred Perry waistcoat. Lightly-almost ethereally- he shakes hands, winks at others, and seems to literally float over the linoleum floor of the newsroom.
Meet Tuomo
Tuomo Tähtinen is head of music Finland, an organisation whose aim is to promote Finnish music at home and abroad. Eurosonic has chosen Finland to be its 'country of the year' in 2013. 'I love eurosonic,' he begins. 'When there are so many people present who are interested in music, it is a great opportunity to show the wealth of musical talent that we have,' he says. Tuomo represents an organisation born of the amalgamation of music export Finlandand theFinnish music information centre, two groups whose aims were to promote Finnish music abroad, and provide information on Finnish music respectively. These two groups alone manage a roster of 14, 000 groups, which account for nearly the entire contemporary Finnish music scene.
'Most people will only know of about three contemporary Finnish musicians'
Tuomo delights in his role of combining his loose, happy persona with his duty. 'Let's be reasonable for two minutes, and recognise that our current challenge is to convince people of the popularity of our music. Apart from the electro-dance artist Darude, most people will only know of about three contemporary Finnish musicians. However, eurosonic promoters have referred to 'a Finnish explosion' in the music industry to justify their choosing Finland as country of the year.' Tuomo straightens in his chair. 'We have always had a very strong, very diverse music scene in Finland. The problem was that it remained contained within our borders. Since 2005 we have progressed a lot, and we no longer need to 'train' people outside of Finland to listen to our music.'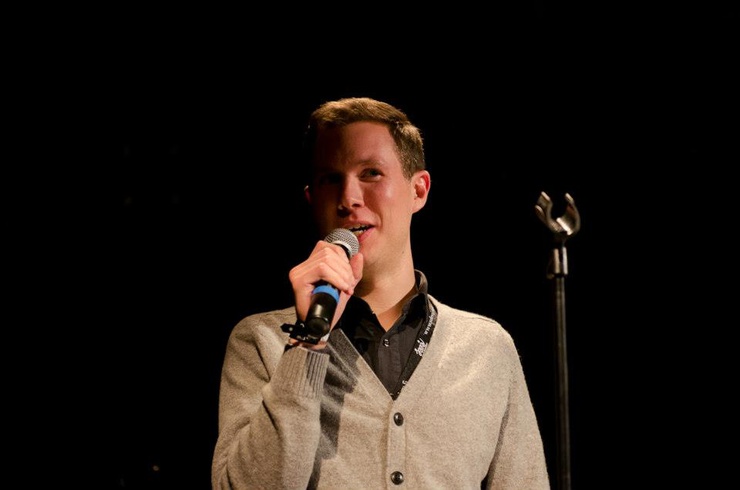 Figures speak
As in all businesses, figures are the most important things to consider when talking about success. The last report published by music export Finland in2008shows that the market value of Finnish music exports is over 23 million euros. That's not a bad figure by any means, but it barely registers compared to a country like France, whose musical exports stood at 134.9 million euros in 2009, according to SNEP, the official French chart company. In contrast, it is interesting to note that comining the Nordic countries (Iceland, Denmark, Sweden, Norway and Finland) together, music accounts for 18%of the region's export market. This is more than in Benelux, North America and Asia. Therefore, it is not coincidence that Music Export Finland works closely with organisations in neighbouring countries under the Nordic music export programme (NOMEX).
Read 'Le Corps Mince de Francoise: 'fuck off saying we're trendy. We sing about what we are'' on cafebabel.com
That being said, the value of a country's music cannot be measured purely by figures, numbers and spreadsheets. Tuomo himself is a musician. The fact that no fewer than seventeen Finnish acts are present in the festival's lineup is testament to this. French Films are an excellent example of the new Finnish pop-rock scene. Following the success of their first album, Imaginary Future, the group won an award at the European border breaker awards (EBBA), a ceremony that seeks to recognise emerging European artists who have achieved success outside of their own country. The EBBA awards ceremony opens the eurosonic festival. Speaking from the side of the stage at the ceremony, Johannes Leppänen, frontman of French Films, does not seem at all surprised about the attention currently being paid to his country: 'When the indie-pop trend resurfaced, a lot of people in Finland became interested in music. Slowly it has become commonplace to talk about music in our country.'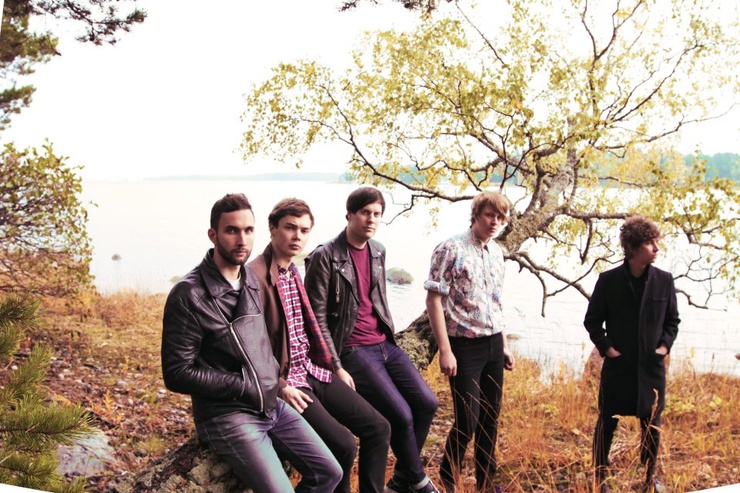 Overall, in a post published on Music Export Finland's website by its director, Paulina Ahokas, the future seems bright for the Finnish music scene. For Paulina, music is more or less what telecommunications giant Nokia was to the country. Tuomo agrees: 'The potential is unlimited. The first time I saw French Film, I thought they sucked, and today I am surprised by their ascent.' However whether you will start listening to Finnish music as often as you used to use your old Nokia 3310 is less certain.
Images: main (Don Johnson Big Band) courtesy of © Don Johnson Big Band official facebook page; in-text Tuomo Tähtinen courtesy of © Music Finland official facebook page; French Films courtesy of © French Films official facebook page/ video (cc) FrenchFilmsOfficial/ youtube
Translated from La musique finlandaise : succès au finnish