Pristina: a capital looking for capitals
Published on
Translation by:
andrea decovich
With a district extension of 572 km² and an uncertain population estimate of half a million, Prishtina is the most populated city of Kosovo and its administrative, political, economic and cultural centre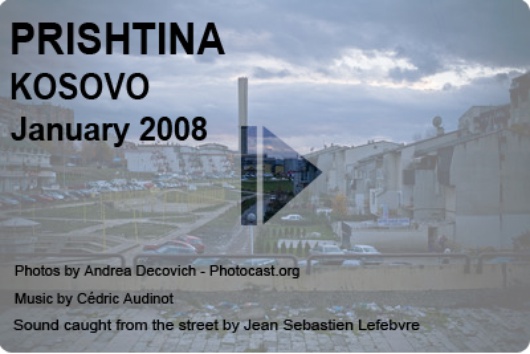 Click play to see a three minute slideshow of Prishtina's streets - sound included
Entrapped from 1999 in the undefined role of base for foreign representatives in Kosovo, Pristina has soon become an interesting exchange fulcrum for the whole region and English may be considered today the current language for the entire town centre.
But here, such as everywhere, other than the shining surface of modern parliament and smiling faces of international representatives and local bosses there is another reality. Not far, not unexpected, right beyond the corner. However, before starting, you need to understand that in Pristina, but maybe in the whole of Kosovo, there are three main concepts to keep in mind other than status and ethnic issues:
1. be careful when you cross a street
2. be careful when you walk in a street
3. and in case you finish your cigarettes, you want to charge your mobile phone or buy a mansion ... the black market is the answer.
Beyond the cliche, the black-market-way is a gorgeous representation of a society surviving mechanism actuated when a serious lack of provisions occurs.
After the 1999 conflict, a huge influx of people from other parts of Kosovo placed tremendous pressure over the existing infrastructure and drove Pristina to a rapid collapse of public services and a serious accommodation crisis. The municipality has also faced severe difficulties with provisions. As of today many issues are still present with daily power and water interruptions. Amazingly, the telecommunication situation is rather good, with an upgraded landline network and a well operational mobile service.
Today, despite a wide range of economic activities taking place in Pristina, with approximately 9, 000 registered businesses for 75, 000 official employees, poverty remains one of the main problems and probably the starting point for a general public inefficiency.
In fact, without an effective local taxation system and a wild use of public resources such as electricity and water, less than one third of accesses from paying customers, the most part of services improvements projects are devolved upon international community and donors with obvious consequences on development.
With a high level of corruption mixed with the absence of a consistent General Urban Plan imposing strict laws, and only a few building prototypes to advise constructors, it is clearly evident that Pristina's development is entrusted to its citizens responsibility with a marginal public role.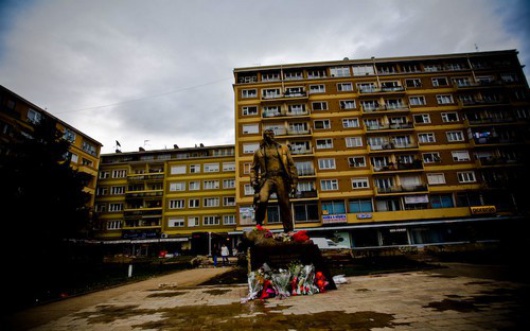 The result is a disharmonious and permanently in-progress city that maybe combines its historical stratification with a multi-cultural heart evermore passionate, fairly or not, by alien-countries.
(Photo: Andrea Decovich)
Translated from Pristina: una capitale in cerca di capitali