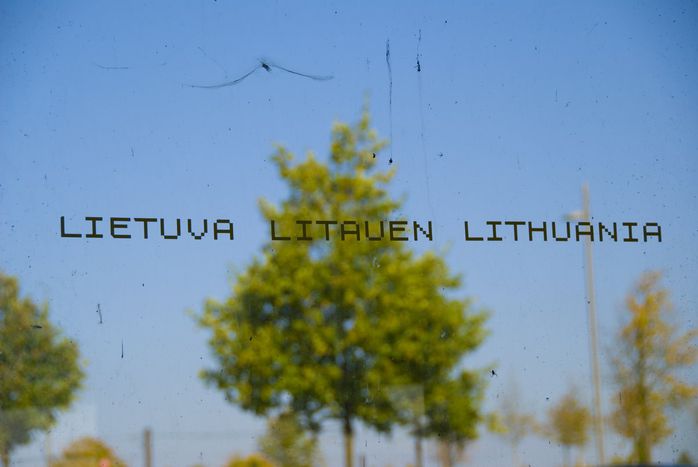 Press review: Lithuania after the elections
Published on
Following the victory of his Christian Democrat Homeland Union in Lithuania's parliamentary elections on 27 October, Andrius Kubilius wants to build a centre-right coalition to replace Gediminas Kirkilas' social democratic government
'Good to hear' - Frankfurter Allgemeine Zeitung, Germany
'Against all expectations Lithuania now has the prospect of a stable government coalition,' writes the conservative daily. 'In the second round of the parliamentary elections the conservatives and the two liberal parties won nearly all the parliamentary seats available to them.  In view of the looming economic crisis it is good to hear that the four parties are willing to make their own interests subordinate to those of the country.
There are also the personal financial ambitions of the politicians
The forces that ruled the country in the past four years did the opposite, but the economy grew regardless. Nonetheless, in addition to party and state interests there are also the personal financial ambitions of the politicians - and there are those within the smaller parties of the future alliance who are not beyond all suspicion. Considering the voter turnout of only 32%, the new government cannot count on having already gained the trust of the people anyway.'
'Political maturity' - Postimees, Estonia
According to the daily, the prospect of a centre-right coalition is a sign of political maturity. The Lithuanians, it writes, have snubbed the populist parties: 'The Lithuanians were weary of the social democratic government and are now expecting changes. Admittedly, this leaves open the question of whether the homeland union will indeed be able to execute its plans within a four-party coalition.
The Baltic states are the next victims of the financial crisis
Moreover, the social democrats have already expressed the hope that this alliance will not last long. But in the present situation in which the Baltic states have already been named as the next victims of the financial crisis, stability and cooperation with the opposition are vital.'
'Doubts' - Lietuvos Zinios, Lithuania
The daily voices doubts about the future government's programme: 'At the risk of sounding trite: it's still our purses that are the top priority. The conservatives have already promised to revise the trickiest points of the budget drawn up by the Kirkilas government for next year. 
It's still our purses that are the top priority
In addition they want to introduce tax relief and get rid of red tape without any further charitable social acts. This however means that Kubilius alone will bear the responsibility for higher heating and electricity bills and for our shrinking purses' (Jurga Tvaskiene)

This press review is provided by:
Translated from Litauen nach der Wahl