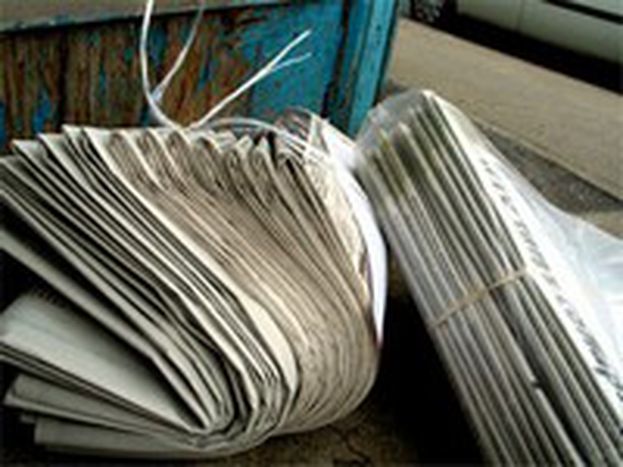 Press for freedom
Published on
The EU may be in the middle of an institutional crisis but at least there is one thing Europe can be proud of: it tops the tables in journalists' rights. But what about Romania, which is due to join the EU in 2007?
When reading the newspapers, it is difficult to spot any good news about the EU: the economic reform promised by the Lisbon Agenda has not materialised; the EU budget for 2007-13 has not been agreed upon; the benefits of last year's enlargement are questioned; EU foreign policy still lacks influence; the constitution has failed in France and the Netherlands… so is there anything Europe can be pleased about? Apparently, yes. According to the Reporters Without Borders 2004 worldwide press freedom index, Europe is a "haven of peace for journalists."
New members do better than Italy and Spain
The index, which placed East Asia and the Middle East at the bottom of the list (with North Korea last in 167th place), shows that the greatest freedom of press is to be found in northern Europe (Denmark, Finland, Ireland, Iceland, the Netherlands and Norway). What is perhaps more surprising is that the new member states score quite remarkably, with Slovakia, Latvia and Estonia all in the top 15, while Spain and Italy lag behind at 39th place. Although it was state interference (media manipulation following the Madrid bombings in Spain and Berlusconi's position as both Prime Minister and media mogul in Italy) rather than physical harassment of journalists that pushed the latter two down the rankings, the Reporters Without Borders listing gives interesting food for thought, bearing in mind that freedom of press is one of the criteria for countries wanting to accede to the European Union.
Progress to be made
Romania, which is due to join the EU along with Bulgaria in 2007, trailed behind all other EU members in 70th place. Government efforts to cut down on corruption do not seem to have really spread to the media, where journalists' or even whole companies' integrity can be compromised by offers of money or political pressure. As the European Commission Country Report for 2004 put it, "reporting in Romania is often influenced by financial inducements leading to self-censorship', which means that investigative reporting and criticism of institutions and businesses is limited. Moreover, a survey by the Romanian Media Monitoring Agency found that physical aggression against journalists is still common place and that a "large number of these attacks come from politicians, public officials or authorities, even public order representatives [such as] policemen."
Given these transgressions, the likelihood of Romanian press freedoms being up to scratch for entry into the EU in 2007 are fairly slim. However, it is not just the Romanians who are at fault for the censorship of their press. Last October, two of the countries most well-known papers, Evenimentul Zilei and Romania Libera, accused their Western European owners of meddling in their content. The respectively Swiss and German owners allegedly told staff to cut the number of political stories and avoid subjects that might mean clashes with the government, resulting in outcry from another Romanian paper, Adevarul, that "even 'sophisticated' European owners are not shy of barging into a newspaper with fists and boots."
So perhaps not everything is as rosy as it seems for journalists in Europe. But while Romania will at least be forced to change before it can become part of the elite EU club, what will make countries which are already members mend their ways?