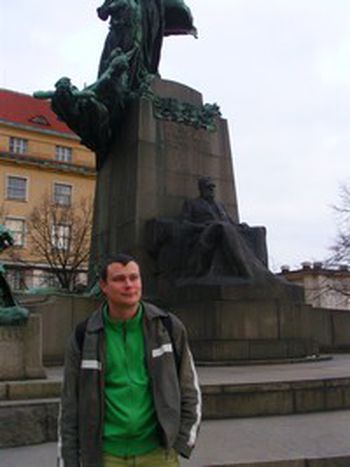 Prague 'Hyde Park': dead speakers society
Published on
The Czech capital is banishing a young Brit's project from the city centre after the first Speaker's Corner in Europe outside of the UK became a hotspot for extremists
'I am not one of them,' Radek shakes his head. The thirty-year-old Czech has just left a friend, and is standing beneath the grey-green monument of Czech historian and politician František Palacký on Palackého námstí ('Palacký Square'), which is not far from the river Moldau. This open square overrun by buses and old trams got the nickname 'Prague's Hyde Park' after the first Speaker's Corner outside of London was inaugurated here in 2004. It's where activists, thinkers and all-round wack-jobs are supposed to gather to express themselves freely and get their theories on the apocalypse and political convictions across to the passing tube-goers and Sunday shoppers. However the square was quickly taken over by extremists, who turned the open air blue with their racist comments. Unpleasant. 'No, really not one of these,' Radek repeats.
Palacký Square
Send Hyde Park to the outer suburbs
And now Prague's Hyde Park, which in no way resembles a park, is on its way out, thanks to Jana ernochová, 34, mayoress of Prague 2 where the square lies, in one of the fifty seven quarters of the capital. She took the petition to remove it to the Prague courts on 21 December 2007. 'In the beginning it was a challenge, but now I am worried it is being misused,' she explains. 'Neighbours were complaining about the noise, the transport limitations and the vandalism. They also pointed out that it is not suitable to let extremists assemble next to a monument of Czech legionnaires.'
For the most part of 2008, Prague's Speaker's Corner has been silent and gapingly empty. All around, life goes on; commuters bustle past and students wait for the tram to get to the university nearby.
London park traditions on Czech cobblestones
Prague's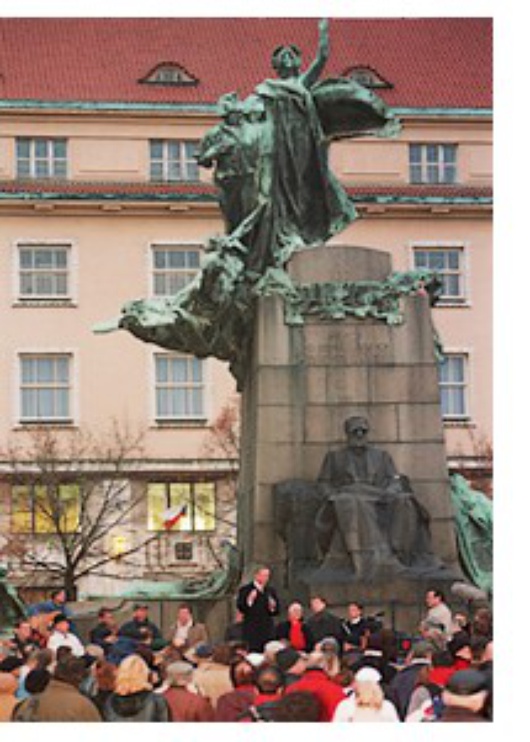 Hyde Park got off to a fulminant start. Around 1, 000 people gathered on Palacký Square at the official opening in 2004 and listened to invitees such as Denis MacShane, the British former minister for Europe at the foreign and commonwealth office (FCO), who delivered his vibrant speech from the traditional wooden stand. 17 November marked the fifteenth birthday of the Velvet Revolution, which led to the breakdown of the communist regime. A historical date which should define the hour of birth of Prague's Hyde Park, as the government vision was. Prague's people would trace the footsteps of London's biggest speakers like George Orwell, Karl Marx or William Morris from now on.
Euan Edworthy shared the same vision for the future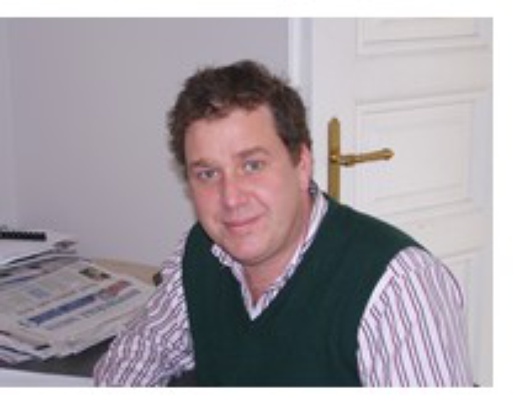 of London Hyde Park's little brother. The 39-year-old Brit moved to Prague in 2004 as an investment advisor for the Czech government, fell in love with the city and married a Serb woman there. He says he feels at home here and jokingly says he speaks 'Combat Czech'. 'The idea behind a Speaker's Corner in Prague came after having watched the country develop. It was an opportunity to sort of contribute to something which would hopely become a fundamental part of democratic life in the Czech Republic. As a child in the UK I always used to visit Speaker's Corner and I had a sort of an obsession with it. I thought it was extraordinary and colourful and brilliant where anybody could go down and say whatever he wished. So I wrote a letter to the mayor, Pavel Bém. To my astonishment he said it was a super idea.'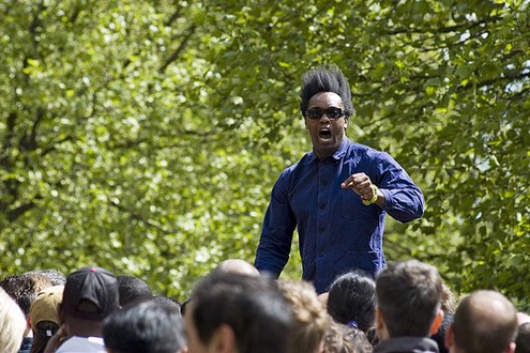 The tradition of London's Speaker's Corner goes back a long way. In former times, the Tyburn gallows were in Hyde Park, where the condemned could address the public for the last time (Photo: ©Tom T/ Flickr)
The young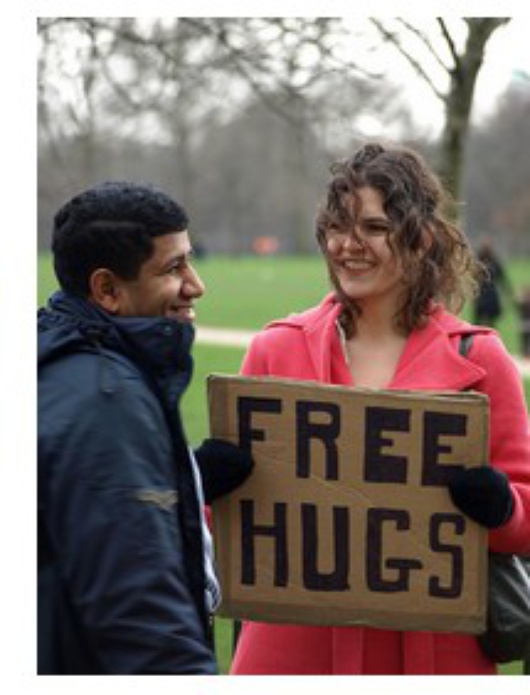 Brit also got support from the British embassy in Prague. 'There is a really strong appetite for free expression here. In this case we felt that we were right to help support something for which there was clearly a need,' says Simon Martin, 44, the current British ambassador for the Czech Republic. 'Interestingly, although there is an enormous thirst for freedom in the Czech Republic, there were still some residues of the old controls there and as Euan will have told you, when Speaker's Corner was first established, they had to relax the laws on freedom of speech, which for the most part has been a very positive thing.'
Looking for the lost speaking corner
Since the easing up of the law, various unofficial protests have taken place at 'Palacký Square'. In January for example, extremists from the regional city of Pilsen caused a lot of trouble there. Peter Uhl ist angry. The former communist era dissident, journalist and human rights activist has yet to attend a protest at Prague's Speaker's Corner. 'It's intolerable to get together at Palacký Square and start screaming down with the Jews,' he says, grabbing his head with both hands, his voice rising. 'You can grab a chair and bellow that you're going to save the world anywhere. These are the kind of people, sorry, 'post-communists', who haven't adopted the rules of the constitutional state. There are crazy peopple in Hyde Park who want to save the world! It's Mr. Mayor and Mr. Deputy Mayor of the city of Prague who want to come off as liberal, but they manage to prove the complete opposite of that!'
Ip dip, sky blue, who's it? Not you
It takes time, 'like an English lawn', to establish Speaker's Corner publicly. Edworthy knows that Prague Hyde Park is 'still young.' In the future he wants to come up with a framework and accompanying programme to get things rolling again. In the meanwhile he has already founded the Speaker's Corner Trust and has plans for further spin-offs across Europe, starting with Nottingham in England.
British comedian and actor Eddie Izzard speaks at the launch of Nottingham Speakers' Corner
Prague's current mayor Rudolf Blažek drummed up support from the regional mayor to find a new spot to do some official free thinking. 'The objective is not to liquidate Speaker's Corner and the possibility to express opinions freely with it, but to specify a place which is convenient for it. Prague city council can ensure that Prague Hyde Park will not be cancelled and there will be always a place where people can express themselves.'
Many suggestions, such as putting Speaker's Corner in the Letná Park, which stands high up on embankments, have been rejected outright because of the current construction plans. Zdenk Lochman from Prague 3 suggested putting Speaker's Corner in the secluded Parukáka Park, in the far-off suburb of Žižkov, approximately 35 minutes away on the train, which would definitely indicate the death of the speaker's stage. Edworthy is advocating for the city centre, citing Wenceslas Square as ideal.
Moving to Žižkov would mean an early death for Prague's Speaker's Corner
Renata Horvátová often walks her dog in Palacký Square. 'The government can kiss my ass,' she blurts out hotly. 'I am stunned that people are complaining about this. I am more concerned about the discos and boat parties nearby here which make so much noise that I can hear them almost all night long. In comparison to this, Speaker's Corner is superb. It is much better placed here. The least the ministry can suffer is to get pissed off by all the huge speakers they set up around here.'
Many thanks to Jií ermák
In-text photos: during the opening ceremony, former foreign affairs minister Cyril Svoboda said that 15 years on, Czechs were still not used to expressing their opinions freely (©Speaker's Corner Trust), Euan Edworthy (KK), the people save the world? (Katie H1/ Flickr)
Translated from Prager Hyde Park: Der Club der toten Redner