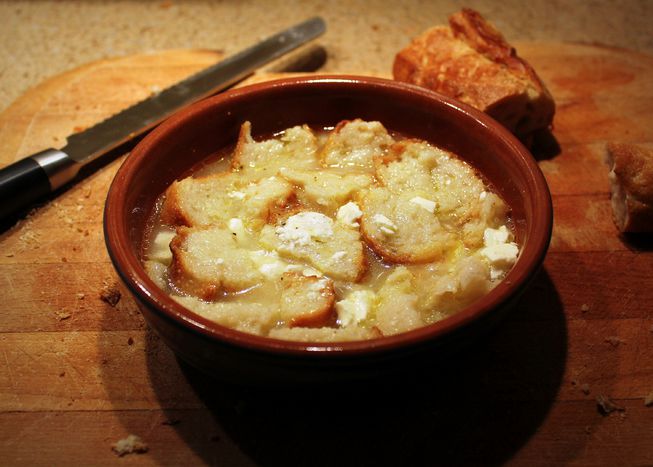 Popara: eating leftovers in Bosnia-Herzegovina
Published on
At the top-notch restaurant Mala Kuhinja ('Little Kitchen') in Sarajevo, I order a large beef steak with roast tomatoes and peppers. It costs about 10-12 euros. The restaurant is famous for its generous portions, so I have no option but to take my entree home in a so-called doggie bag – not a controversial cultural option in country like mine
Why do we order food that we cannot eat at once? Is it because we have great ambitions about our eating capabilities or we just love to see so much food at the table? The national resources defense council created a study which showed that 40% of Americans throw food away - that is equal to throwing $165 billion out the window. Eating leftovers saves money, time and energy. People are oversensitive about eating their food. They find it gross to eat heated-up food, to eat fresh food mixed up with leftovers or to even eat leftovers on the same dish with fresh food. When I was younger and watching the famous TV series The Sopranos, I noted that the Italians were prominent for leftovers. The housewives used to make batches of lasagna, pasta, cannoli, tiramisu, freeze them and then eat the dishes two weeks later. I loved that!
Bosnian college students like myself are addicted to leftovers such as chicken, pasta, pizza, and various types of stews. Some people find the doggie bag practice very strange, and automatically label this food as 'garbage'. Growing up in Bosnia & Herzegovina (B&H), I was taught to never throw food away. People here survived the war and many died of starvation or malnutrition. Cook once, use twice. For example, if bread stays uneaten for about two days, I make a traditional B&H dish called popara. If I eat chicken for lunch one day, the next it will be chicken pasta in béchamel sauce.
Recipe: popara
Ingredients: one or two-day-old bread, milk/water, butter and sour cream
Directions:
Boil the milk/waterAdd salt and butterCut the bread into cubes and mix with the boiling milk/ waterCook for a few minutes until the bread gets moist, but make sure it doesn't burnPour sour cream over the popara
Enjoy!
Image: courtesy of © Adina/ nazarblue.co.uk/