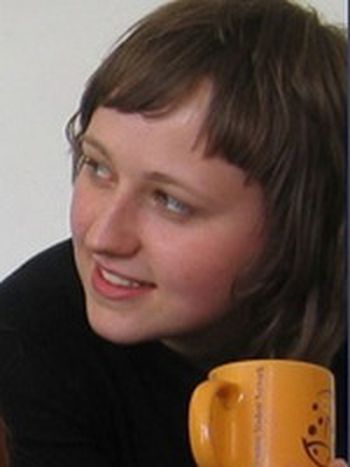 Poland: 'opportunities to go abroad are few and far between'
Published on
Since European enlargement kicked into swing in May 2004, there has been a 6% boost in the number of exchanges between universities in Europe.
Lidia Skrobowska is like a guardian angel to those Erasmus students exiled to the East. She divides her time between the university and her activities at the heart of the local Erasmus Student Network (ESN) of Kraków, now in its fifth year, bringing together thirty or so working members.
What is the mission of Kraków ESN's volunteers?
It's varied. Promoting Polish cultural heritage by organising excursions and themed celebrations to show that Poland isn't just about solidarity, cheap vodka and Karol Wojtyla (aka Pope John Paul II). Or discovering Kraków's nightlife. But we are often left to play translators, mediators, psychologists, even guardian angels! This is particularly the case for students who offer themselves as 'mentors': each Erasmus student wants to be 'attributed' to a polish student who will help them master their mother tongue, even English, in order to help in all the administrative processes.
In 2005-2006, the University of Jagielloski, in Kraków, saw 646 students heading off on the Erasmus programme. The figure continues to escalate since Erasmus was launched. Of the 32, 500 students who have left, numbers have risen from 1426 in 1988, to 8, 390 in 2004. Who are these Poles?
Polish students are conscious that heading abroad increases their opportunities, as learning a foreign language is a major asset for the future. But unfortunately this chance isn't available to all. The Erasmus grant attributed to each student participating in the programme ranges from 250 to 350 Euros a month (£160 – 230), according to their host country. Western European countries remain the most popular destinations, but then this amount usually only covers a small part of the high living costs. This generally restricts the Poles to one semester abroad.
A majority of Germans and French have arrived at Jagiellonski, which has also recently signed an exchange agreement with Turkey. What are the motivations of these foreigners who choose Poland as Erasmus destination?
We encounter three types of Erasmus/ Socrates students in Poland. Often these are students which have either close or distant Polish origins. For others, Polish is their mother tongue, instilled in them by their emigrated parents, or on the contrary who have come to deepen their linguistic knowledge and retrace their roots. Their motivation is either an identity quest or simply out of curiosity.
Some students take an interest in history or the Polish language, often during the duration of their studies. For example, last year, I helped a French science-politics student write his thesis on the 'Solidarnosc' movement by translating some historic texts on this major event in our national history. There was another female student who was doing some research on Radio Marja (a popular Catholic radio station influences Polish political debate).
New arrivals generally have no idea about central European cultures. But the difference in the quality of living is generally getting better in the search for apartments. Foreign students usually demand a furnished room in the town centre, commanding a rent of around 800 zlotys (about 225 Euros or £150). (I share my bedroom with a female student for 270 zlotys/ 85 Euros/ £50, outside of the town centre.) Their Erasmus grants largely cover the costs of eating and going out.
Translated from Pologne : «partir à l'étranger n'est pas accessible à tous»