Poland 2018: Meet our Borderliners
Published on
Meet our journalists, photographers and a video maker who will be on the ground for the Borderline project during the upcoming month. They will be reporting 8 cross-border stories in Poland. Hop on board!
Team Białystok
Meet Lorenzo Pirovano and Nicolas Blandin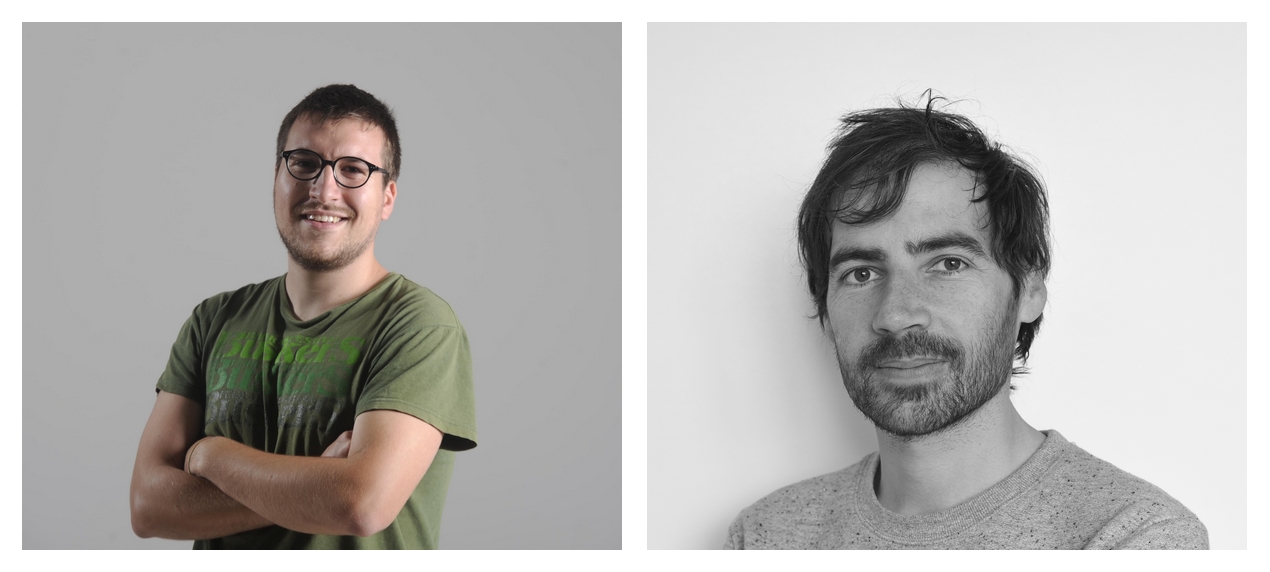 Lorenzo Pirovano: "For me, Poland means Dom Studenta numer 1, or better known as muchomorek (toadstool, bad mushroom). It's a place I'd call home. From the Borderline project I look forward to some inspiring encounters, great opportunities to try new formats, a beautiful and rigorous outcome with my teammates and why not, a way back to my 'Polish past'!"
Nicolas Blandin: "For me Poland is synonymous with otherworldly forests, exhilarating homemade cherry vodka and the world's craziest wedding parties. Mark Power's 'The Sound of Two Songs' also sums it up well. With this project I expect captivating stories that make me see Poland with new eyes."
Team Suwałki/Elk
Meet Grzegorz Szymanowski and Artur Gutowski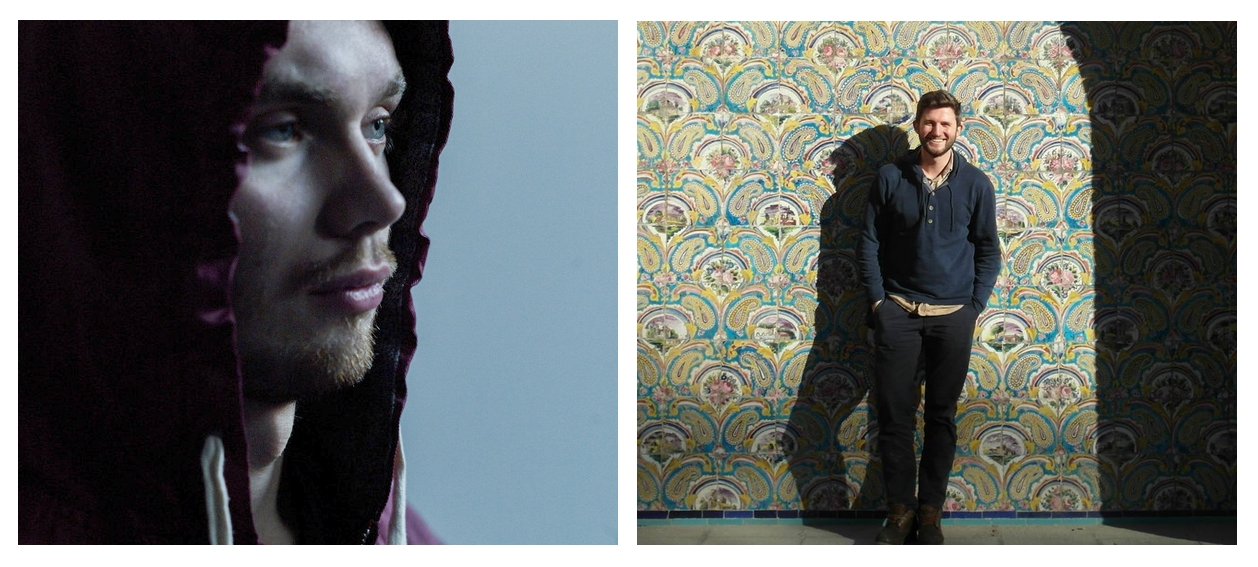 Grzegorz Szymanowski: "For me, Poland means my mother tongue. I expect the Borderline project to produce interesting features both in 2018 and 2118."
Artur Gutowski: "For me, Poland is the part of Europe with a lot of contradictions and paradoxes. Recently I was reporting in Asia and Africa and I haven't had the opportunity to focus on my homeland for a long time. I am glad that our project is a global topic because I feel at my best in such projects. I hope the work with my partner Grzegorz will bring great results and allows me to see a slightly different Poland."
Team Slupsk
Meet Robert Stefanicki and Jakob Ganslmeier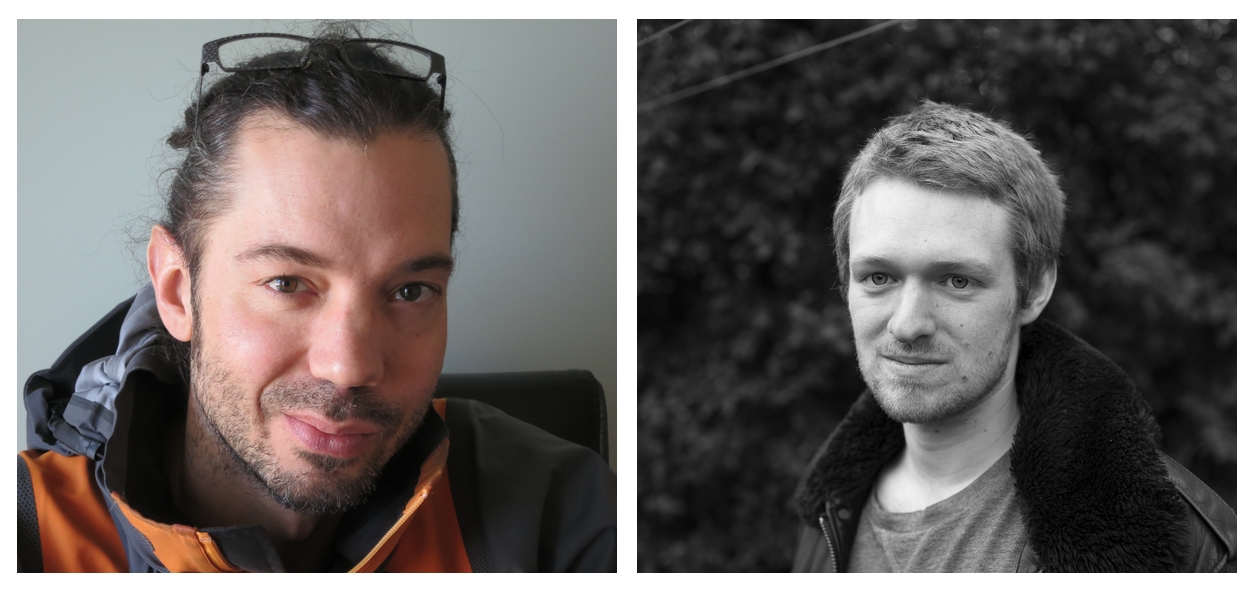 Robert Stefanicki: "To me Poland is like a cartoon of Sławomir Mrożek -- It reads like: 'Dad, what's the worst danger for Poland? - Poles'. The Borderline project is for me a great exotic escape from everyday work in the newsroom."
Jakob Ganslmeier: "Poland is characterised by its diversity and contrasts, and you never know in which way the country is changing. This makes it quite interesting. With Borderline I expect to adopt another point of view on Poland and dive into a story which deals with the past and the present."
Team Szczecin
Meet Karolina Golimowska and Katarzyna Mazur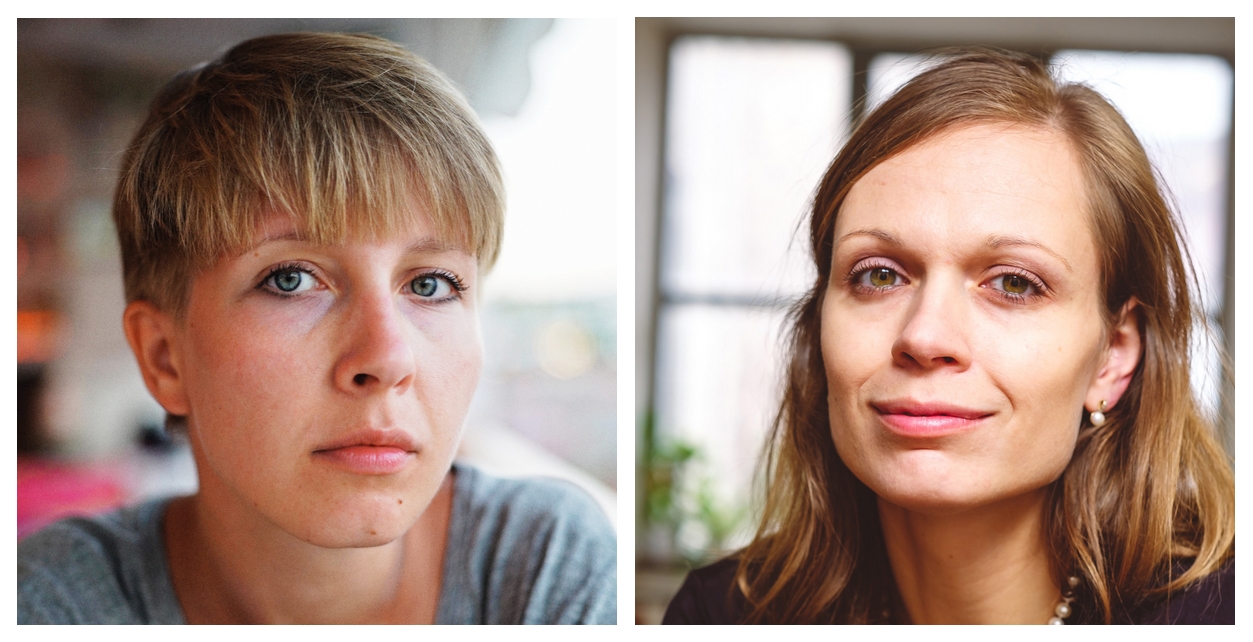 Karolina Golimowska: "Poland is for me the language I feel most comfortable speaking. It is also the scent of evening stock (maciejka) on summer evenings. My expectations from the Borderline project: meeting young people in Poland and getting to know more about their perspectives on their country, its place, its importance and the role it plays in Europe. Also, I'd like to see their ideas about Poland confronted with my own outsider's view (from Berlin!), and hopefully to have a better understanding of what is going on there right now."
Katarzyna Mazur: "Poland for me means sitting by the fire, feeling its heat and listening to the wood crackling as it burns. I see this project as a great opportunity to broaden our view on the Polish youth, their way of living and state of mind. I am looking forward to seeing stories to be told from different angles and free from judgement, so that the viewers can build their own opinion on Polish young people of today. I also expect very much to meet other photographers, journalists and people involved in the Borderline project, and to exchange our knowledge and experience."
Team Słubice
Meet Kaja Puto and Anna-Kristina Bauer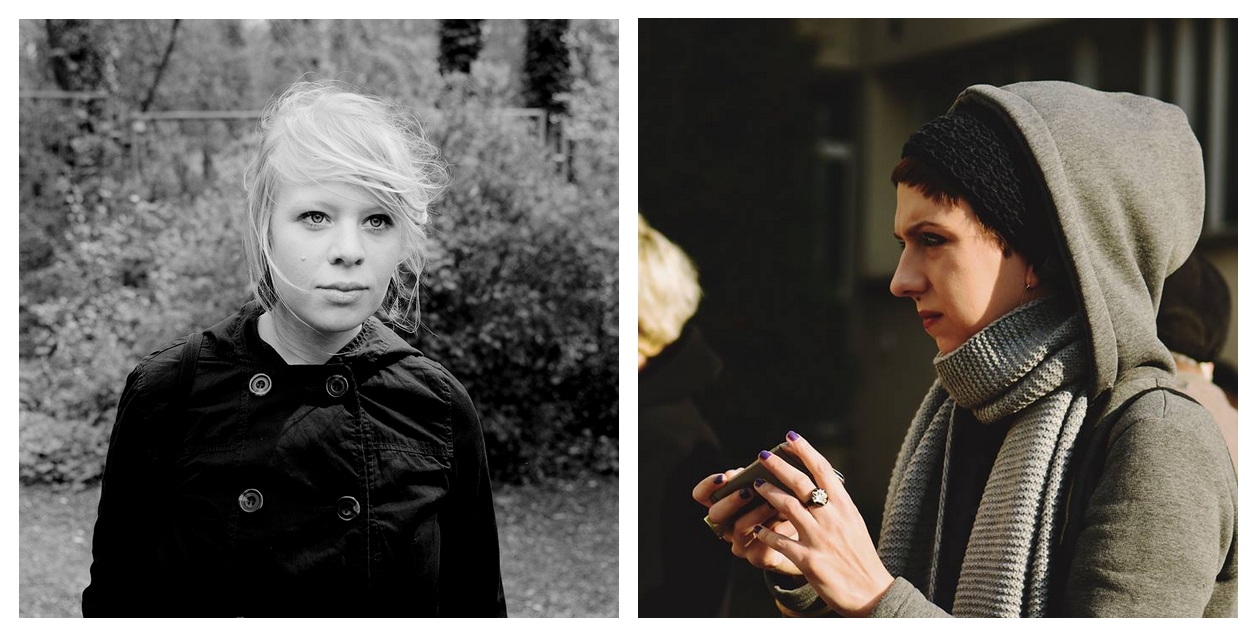 Kaja Puto: "What Poland means to me - listen to this. I expect from the Borderline project to share and to care."
Anna-Kristina Bauer: "I ate dumplings in Poland, danced to folk music, and drank vodka. Poland would often remind me of scenes from old Soviet films. Sometimes it was as if I had slipped into another time and got completely stuck in the past, while it felt very modern and reoriented, in a particular way. I used to meet people who love their homeland but who do not know if and how they can be happy there. For me, most Poles are individualists and are reluctant to get involved in their culture. For some young people I met, the departure and the existing opportunities were evident, but for others it was always a strain on politics in a divided country. With the Borderline project I expect to find very different, diverse, and exciting topics and approaches. I am particularly pleased that the project will be published in six languages, because this makes our work accessible to many individuals."
Team Jelenia Góra
Meet Petr Vodsedalek and Mateusz Skora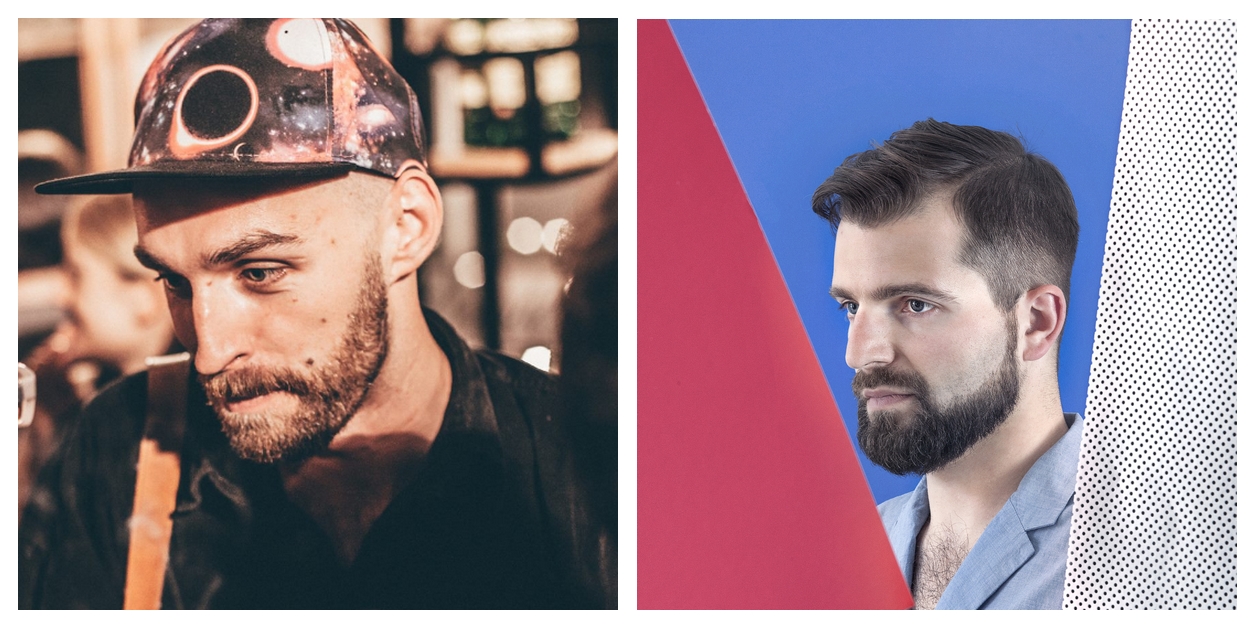 Petr Vodsedalek: "To me Poland is a neighbourhood (I'm from Czech Republic) that I never dared to explore. What I expect from the Borderline project is to get a chance to explore the territory of my neighbours, with my neighbours and for my neighbours."
Mateusz Skora: "For me, Poland is both a point of reference and a source of serious confusion. (I am totally curious about Petrs answer to that question! :D). Participating in the Borderline project means a chance for me to work on a story from an international perspective. I am especially interested in the process of collective work, where pictures are developed in parallel with the journalistic text. It is also a chance for networking and establishing new contacts for future projects."
Team Katowice
Meet Hélène Bienvenu and Kasia Strek
Hélène Bienvenu: "To me Poland means the smack of Zurek and the songs of Czesław Niemen. I hope the Borderline project will give me a fresh look on a country I feel I know well, to get to know about all the other exciting stories and to meet new people."
Kasia Strek: "No matter how simple it might sound, I am still deeply rooted in Poland after living in France for more than 5 years on and off. All my childhood memories, all tastes that I recall and many anecdotes take me back. My life in Poland made me who I am. Today, it is also a place I rediscover every time I come back, either for work or to see my family. Living abroad is a chance for me to get some necessary perspective to observe my homeland from a different angle and, interestingly, to see and understand it even better - on a deeper level. It also provides me with a different view at the Western part of Europe. Polish democratic capitalism is very young, yet the country caught up in a way that makes crossing a border almost unnoticeable. It makes it very interesting to look from both ways - from being Polish at the rest of the world, and from all my travel and experience abroad at Poland.
The Borderline project is a great opportunity to dig deeper into what Poland consists of nowadays. By working on under-reported subjects, it also attempts to better understand the socio-political context in the country, as well as to shed light on positive initiatives that are blooming everywhere in the recent years.
Team Lublin
Meet Tatiana Kozak and Gregor Fischer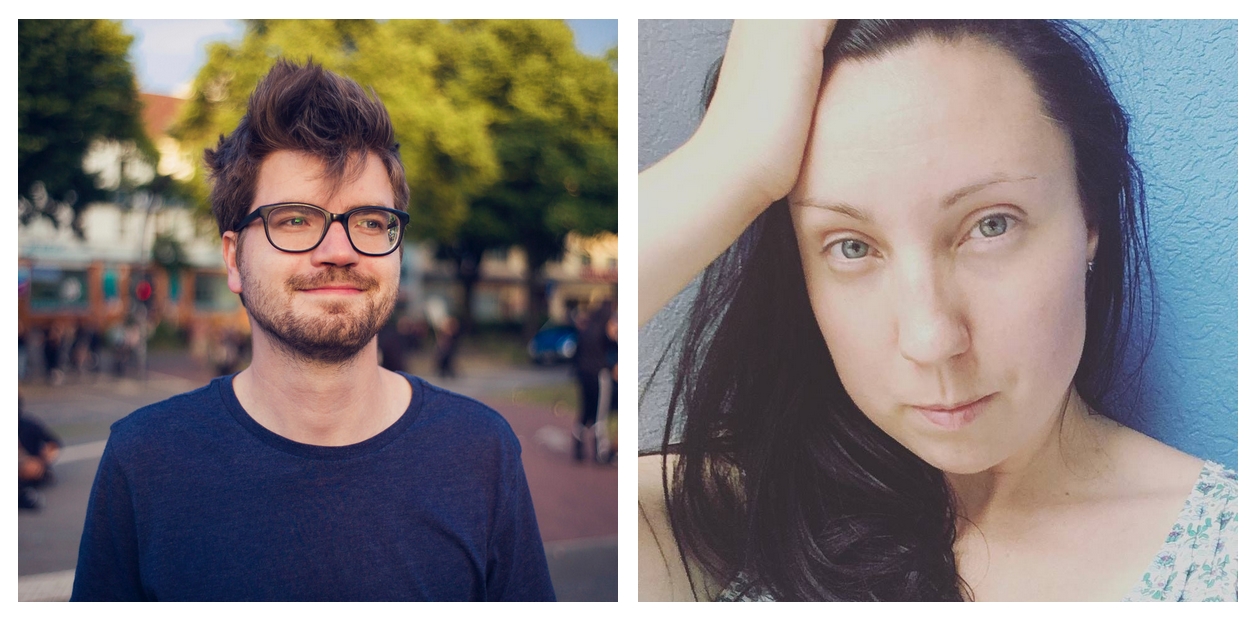 Tatiana Kozak: When I think of Poland, the #czarnyprotest immediately pops up in my mind. I hope that the Borderline project will be a great teamwork experience, a chance to explore and represent Ukrainian-Polish relations, and a picture of Poland different from the mainstream media coverage.
Gregor Fischer: "For me, Poland is the motherland of my girlfriend. Its culture is barely touched in everyday life in Germany, and therefore, it's a rich source of new experiences. From the Borderline project I expect exciting stories off the mainstream. I look forward to learning a ton of new things about the country and the its people and to working closely with with excellent colleagues and learn from them."
Video maker
Meet Antinea Radomska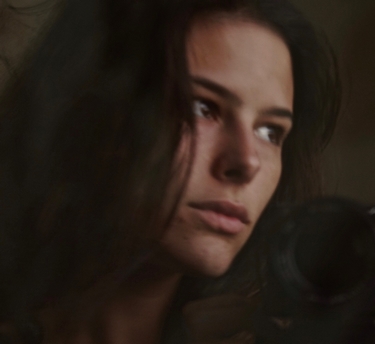 Antinea Radomska: "Poland represents for me 'Jakoś to będzie', which means 'things will work out in the end'. It's beautiful because it's not like you just wait without doing anything, but rather it means to take action or risks without fear. It means we can do anything. Poland means 'the energy to always try and never give up', a way of thinking that has influenced my whole life, and I really owe this to my Polish side.
From the Borderline project I look forward to surprises, to seeing things I couldn't have predicted, before diving in this adventure.
Follow the Borderline project on our Facebook and YouTube channel.