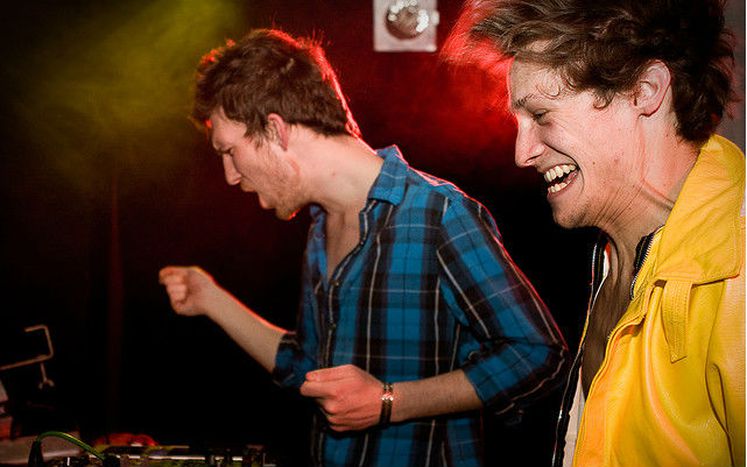 Playlist of the Week: Berlin Original Mix
Published on
To the rest of the world, Berlin means elec­tronic music, techno and house. Or maybe just par­ties in gen­eral? In Berlin slang, how­ever, you don't "party", but "cel­e­brate". No mat­ter where, what and for how long - the most im­por­tant thing is the right music. Cafébabel Berlin pre­sents some well known leg­ends, a few se­cret stars and the un­pol­ished un­der­ground. 
Be­cause Berlin can be posh, too - against all myths and leg­ends. Da­payk & Pad­berg, Smoke, 2013.
What would de­scribe Berlin bet­ter than elec­tron­ics, beats and for­eign sounds? Aanti­gen, Dance­floor Med­i­ta­tion (Orig­i­nal Mix), 2014. 
Al­though the Blood Red Shoes hail from Brighton, they have re­cently de­vel­oped a strik­ing Berlin ob­ses­sion. The Blood Red Shoes, An An­i­mal, 2014. 
In Berlin, you won't get around Mod­erat - and that for a rea­son. Mod­erat, Bad King­dom, 2013. 
Be­cause in Berlin remixes are al­most as im­por­tant as orig­i­nal tracks. Mar­cel Dettmann, Mod­erat/Bad King­dom remix, 2013. 
Fancy some­thing catch­ier? The Notwist are the per­fect proof for the fact that Bavar­i­ans can play a lot more than bag­pipes. The Notwist, Kong, 2014.
Mind Against are orig­i­nally from Italy, but have made Berlin their mu­si­cal sec­ond home. Mind Against, At­lant (orig­i­nal mix), 2013.
Ever heard of gen­tri­fi­ca­tion? The mu­si­cians of the TuneUp Col­lec­tive have been jam­ming against real es­tate ex­ploita­tion for quite a while now. TuneUp, Kap­i­tal­is­ten und Kon­sorten, 2009.
Berlin has every­thing - even gipsy blues. Div­ing for Sunken Trea­sure, Stormy Sea, 2013. 
Grey skies? No rea­son to can­cel a rooftop party in Berlin. Jan Blomqvist, Some­thing Says, 2012. 
Cafébabel Berlin has turned on the juke­box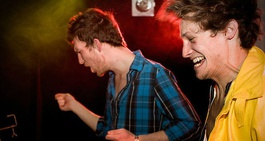 Fed up with the eter­nal sun­shine of top 10 hits, radio loops and Spo­tify playlists? From April 2014 on­wards, we will in­tro­duce you to young mu­si­cians, DJs and Live Acts from Berlin who still have the mu­si­cal power to sur­prise you. Check out the juke­box! More tracks and playlists on Facebook and Twitter. 
Translated from Playlist der Woche: Berlin Original Mix