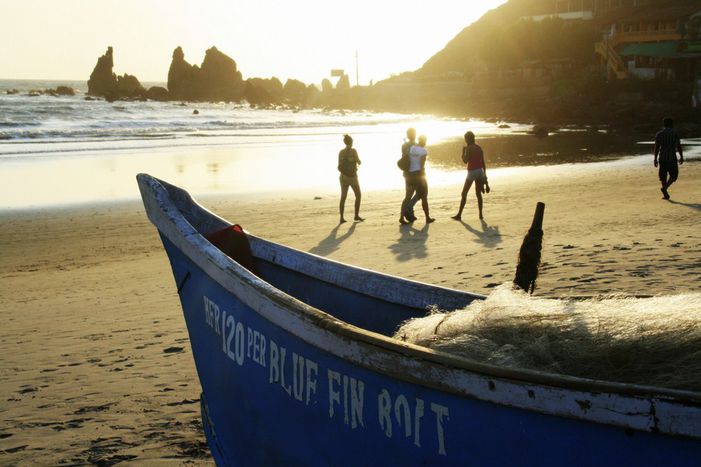 Piyush Mistry: From India with Love
Published on
"One minute, one minute!" It's not exactly easy to find a parking lot for a scooter in a chaotic mess of tooting motor bikes, absent minded pedestrians and whimpering dogs. That's why it takes a lot more than one minute till Piyush re-emerges from the crowd. Smiling, he apologizes. "Too many people, it's terrible! No space anywhere."
However, the hustle and bustle in Arambol, on Goa's last hippy beach, doesn't affect his mood much, but rather seems to be a welcome excuse to stop over in the nearest chai shop and theorize about the world and his wife over a cup of sweet milk tea. "By the way, piyush is the name of a Gujarati drink made from milk, sugar and cardamom which is especially popular with women!" Piyush laughs while sipping his hot chai.
"I don't know why everyone always has to run. Life is not just about rushing around like crazy!" Looking at stressed out Europeans and busy Indians, Piyush can only shake his head. But not so long ago, he himself was very much one of them. Piyush, who was born in Surat in Gujarat, worked himself into the ground for six years for a renowned firm of architects in Mumbai. During this time, he collaborated with Hafeez Contractor, one of the most famous Indian architects, and designed gardens and hotels around the international airport in Mumbai. If his professor hadn't taken him to the Osho ashram in Pune more than ten years ago, he would probably still adorn Indian mega cities with skyscrapers.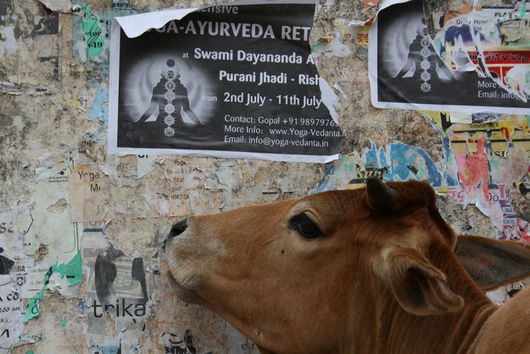 At first, the guru who only ever talked about sex, money and consciousness didn't seem exactly kosher to Piyush, who was born a Hindu but was never particularly religious. That's why the book From Sex to Superconsciousness, one of Osho's most famous works that Piyush had taken home with him from his day-trip to the ashram, was buried in his cupboard for almost four years. It took exactly that long till he finally gave the book a chance and started studying Osho's philosophy. Piyush was especially impressed by the principle that we shouldn't live in the past nor future but in the moment and that love and peace should be the foundation of our existence. But it was only when he accidentally met a tantric yogi who swept away his last atheistic doubts with his supernatural powers that Piyush decided to abandon his old life. "From that point on, I was a sanyasin, a seeker of God. I then lived in the Osho ashram in Pune for a very long time, to learn different meditation techniques." And that's not always as boring as it sounds. While many meditation schools require you to sit in the lotus position for hours on end, Osho's meditations seem a lot more exciting. If you choose dynamic mediation, you don't only get to jump but also to scream, and the smoking meditation is probably one of the most extravagant exercises that Osho invented.
"I've learnt a lot at the ashram that I want to share", Piyush says. He has been working as a meditation teacher, counsellor and reiki healer for about nine years now, trading in his job as an architect for a life with no regular income and without a permanent home. "I try to live with as little as possible and don't charge money for my work. Somehow or other, I always find the rupees I need and most of the time they are donations." Although Piyush still has a bank account, he only owns two shirts and no underwear. But he wouldn't really need any, he says, because Goa is warm enough to only walk around in large Ali Baba trousers. "In Europe, it was too cold of course, so I had to buy a couple more clothes", Piyush laughs. He has been in Germany and Sweden seven times, to teach and practice his healing massage.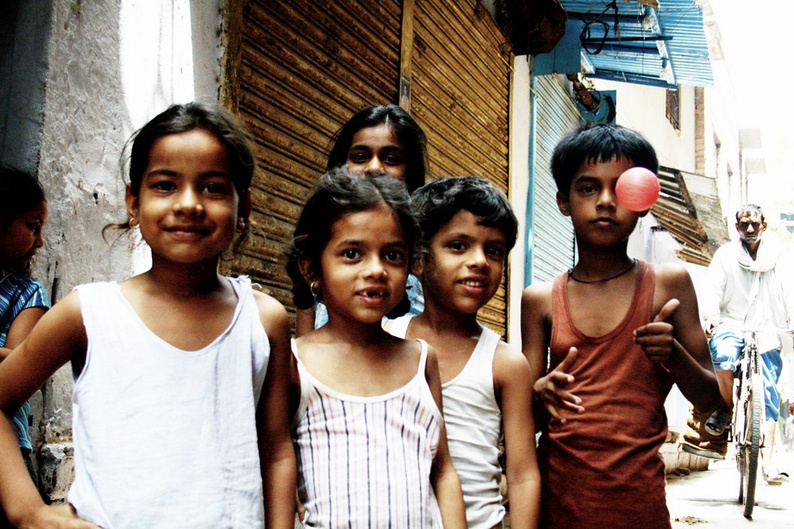 "I like Europe, but the people are not very open. Europeans shouldn't always be so worried." Among his fondest memories of that time is the potato leek soup that his host mother in Germany cooked for him everyday. But when he wanted chai, he had to make it himself because no one in Germany knew how to do that. "I especially liked the cleanliness and punctuality in Germany. But I can't understand why Europeans seem to have a machine for everything." They only make life unnecessarily complicated and provoke more stress, says Piyush.He himself seems to have found a good balance between asceticism and materialism – not too much mortification of the flesh, but no unnecessary attachment to money or personal belongings either. While I watch him enjoy his chai and flirt with some girls who are passing by, I have to smile. Could Piyush ever be unhappy? It seems impossible. And who would have thought that it can make you so happy to simply live in the moment? Over a good cup of chai, I suddenly feel at peace with the whole world.
Piyush's recipe for chai
Ingredients: fresh ginger, cloves, cardamom, black tea, milk, sugar
1. Bring four cups of water to the boil, one for each person.
2. Peel and crush three small pieces of ginger.
3. Add ginger, cloves and cardamom to the boiling water.
4. Boil again.
5. Add three teaspoons of sugar and one teaspoon of black tea.
6. Stir well.
7. Add milk and stir again.
Translated from Piyush Mistry: From India with Love