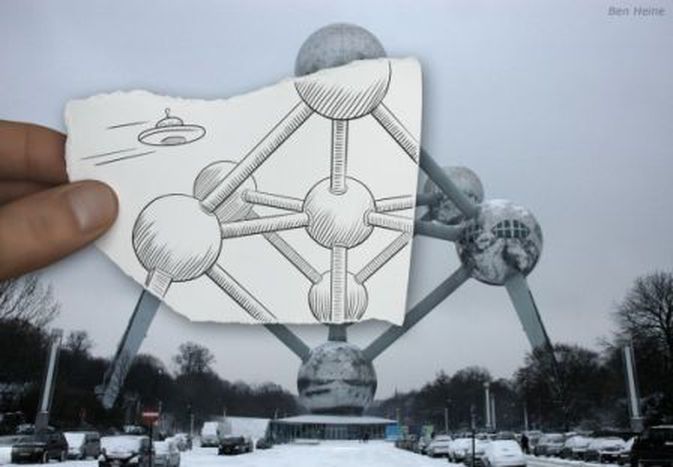 Pencil Vs Camera: European cities through the pencil
Published on
Pencil Vs Camera technique is another piece of the experimental art of the Belgian cartoonist Ben Heine. Above, the Atomium in Brussels is under attack.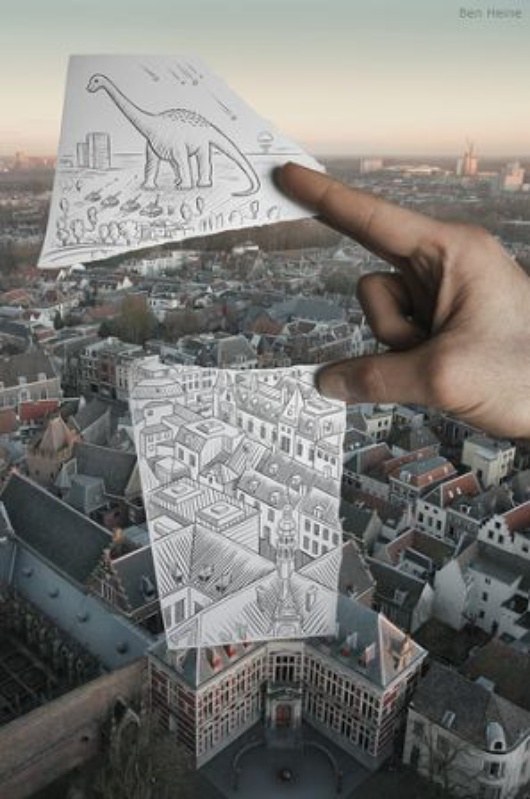 A dino in Utrecht, view from the Dom Tower.
He explains to Newslite.tv how he came up with this idea:
"It came by coincidence while I was watching television and writing a letter at the same time a few weeks ago. Reading my letter before putting it in the envelope, I saw in transparency the television behind the paper. I then realize it would be great to make something similar in a single image showing 2 different actions."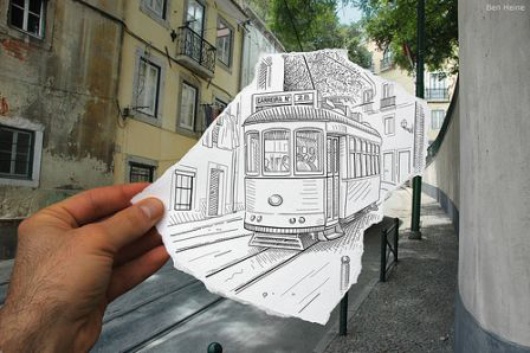 The legendary Tram 28 in Lisbon.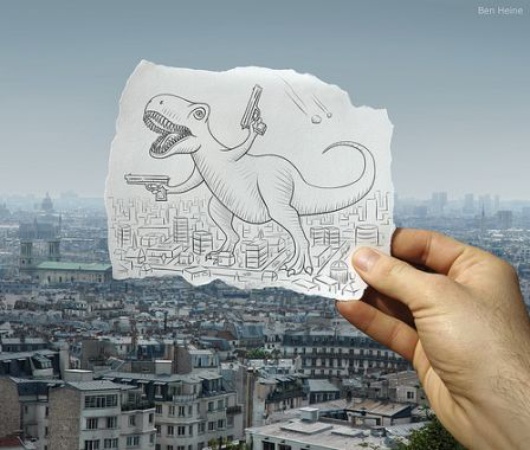 Something went wrong in Paris, view from Montmartre's hill.
Every works is done by Ben Heine.