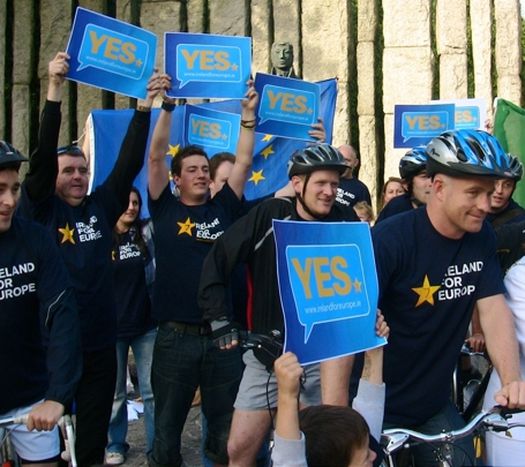 Peddling for votes; cycle across Ireland for Lisbon treaty
Published on
A group of cyclists from around Europe are embarking on a tour of the Irish countryside to demonstrate for a higher voter turnout ahead of the 2 October Lisbon referendum. Organiser Grace Cox enthuses about the 'yes' movement that's gathering speed - and even Ryanair are getting on board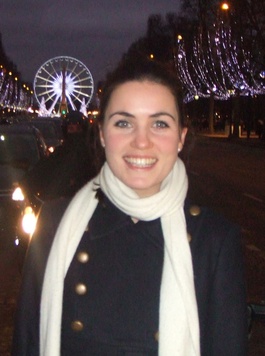 'It's different this time,' Grace from Ireland for Europe tells me breathlessly over the phone. She's organising a 700 kilometre bicycle ride across Ireland, from the Irish Sea to the Atlantic and back again. The aim is to try and bring out the vote for the second referendum on the Lisbon treaty, which takes place on 2 October.
As part of the 'yes' camp, those at Ireland for Europe are feeling positive. They've co-organised the event with EuroCycleTour, a Brussels group that has been trying to 'stir up interest' in European participation since 2008. Momentum for the referendum is building. 'There's such a buzz in the office,' Grace tells me. 'The walls are cluttered with calendars and upcoming events.' She tells me it's the involvement of young people like her that's making all the difference. 'Look at me – I'm a student, and I'm involved. My colleague here is a student too. It's such a big change from last year (53.4% of Irish voters rejected the first referendum in June 2008 - ed).'
'Gesture of solidarity'
The cyclists taking part are an eclectic mix from across Europe. Both students and professionals, political activists and bicycle enthusiasts, participants have travelled from France, Belgium, Spain, Austria and the Czech Republic. They'll be joining with Irish cyclists to make a 30-strong core group that will travel across Ireland. Many working people are not free to take time off,
'Naturally our weekends are hectic'
Grace explains, but those that can't do the whole route can opt to join in as much as they like. 'Some will come along just for the mornings and continue as long as they can along the route. Naturally our weekends are hectic!' A group has come from Brussels to show their support. 'The people coming from Brussels are such a bonus. It's fantastic, really amazing. They're coming here to show that this is important to them, too. It's a gesture of solidarity,' she says. 'It's a wonderful, positive thing.'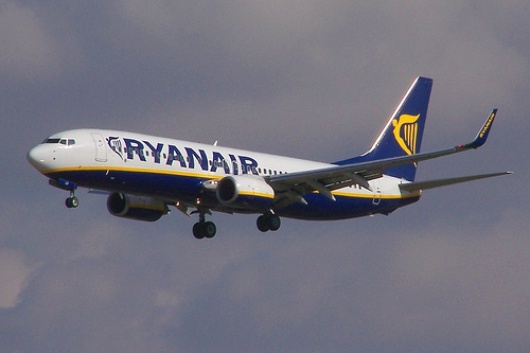 The event was inspired by the first EuroCycle Tour, which took place prior to the European elections in June 2009. Participants cycled more than 1, 600 kilometres from Brussels through the Netherlands and Germany, before finishing in Poland at the European border. Organisers wanted to demonstrate European solidarity and bring out the vote. They had good reason. Elections statistics show that voter turnout has been steadily decreasing across the EU, from 61% in 1979 to 43% in 2009. Comparison of member states shows vast differences. Over 90% voted in the 2009 European elections in Belgium, while only 25% voted in Poland. Crucially, in the 2008 Lisbon treaty referendum in Ireland 53% of eligible voters showed up at the polling booth. This meant that the 860, 000 Irish who voted against have wielded a disproportionate impact on over half a billion Europeans.
Gathering the ranks
Low voter turnout is something that might change this time round, Grace says. 'People are realising that the Lisbon treaty and European involvement is something that's current and relevant to everyone in Ireland,' she says, 'young people especially.' They're not the only ones getting involved. Participants in the cycle will be met by local mayors and supporters in each major town they travel through. 'We start with a colourful launch on Harcourt Street (central Dublin - ed) with the lord mayor of Dublin,'
'The Ryanair CEO is going to offer cheaper tickets to people coming home to vote'
Grace says. 'We'll be meeting with local people all along the way. It's great that all these important people are coming out and getting involved. ' The 'yes' campaign has seen a series of public figures declare their support in the lead up to the vote. Ireland for Europe is headed by former European parliament president Pat Cox, and has succeeded in gathering together various Irish notables, including politicians, football stars and media figures such as nobel prize winner Seamus Heaney and U2 guitarist The Edge. On 26 August, Ryanair CEO Michael O'Leary declared his backing for a Lisbon 'yes', announcing that he will spend 500, 000 euros (£438, 000) on advertising and reduced Ryanair ticket prices. This news was especially welcome, Grace says. 'He says he's going to offer cheaper tickets to people coming home to vote!'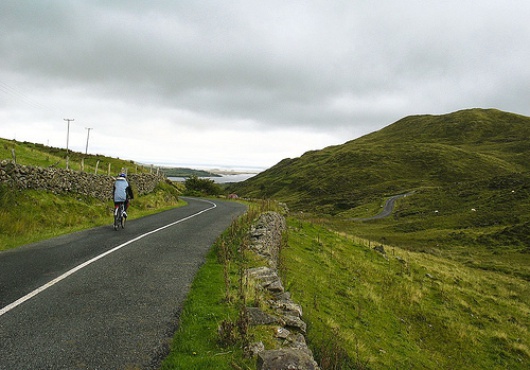 So what can participants in the cycle look forward to? 'We've got a scenic route planned,' Grace says. The route passes through some of the Republic's most picturesque spots, from the sunny south-east to the remote west of Ireland. Departing from Dublin, the cyclists will tackle the lush Wicklow mountains before heading south through Carlow and Waterford city. They will cycle through the south-western counties of Cork and Limerick before turning northwards along the Atlantic coast. The tour will pass through the unique landscape of the Burren, a rock landscape home to the cliffs of Moher and several prehistoric sites, before arriving into Galway Bay. From Galway, the cyclists will continue to Athlone before arriving in Dublin once again.