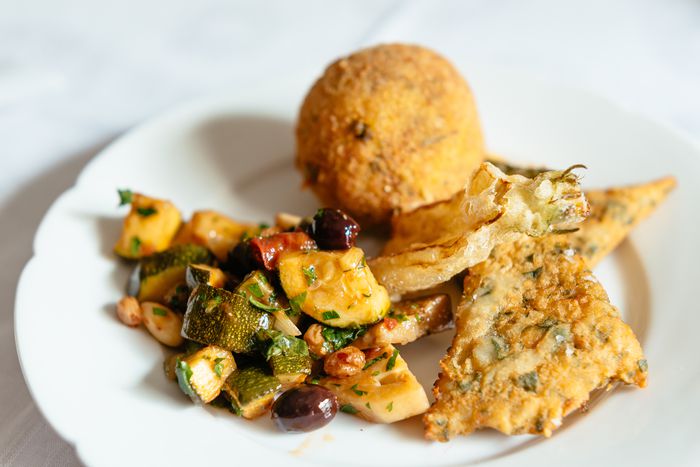 Panelle in Palermo: Street food that raises the bar
Published on
According to social travel site Wimdu, the best street food can be found in the Sicilian capital of Palermo, in the historic Ballarò market. But at the other end of the city, there's a place which has for a long time been helping evolve the city's street food scene. Davide's lapino (small truck), offers a winning recipe of quality food, excellent service and legitimacy.  
In the rankings on online platform Wimdu, the European market with the best street food is the Ballarò market in Palermo. This hands-down victory is won over the herring of Helsinki and the Würstel of Berlin (the latter of which has been categorised by the World Health Organisation as potentially carcinogenic).
Objectively, Ballarò has its good and bad sides. One only needs to think of the recent Mafia-style raid on a pub that was seized from a criminal gang and returned to the community thanks to an anti-racketeering cooperative. And admittedly, when it comes to hygiene, it only takes a quick stroll among the street food champions trading in the historic market to notice that they are totally naive about their work benches, fryers, fridges and gas fittings.  The same goes for using a cash register.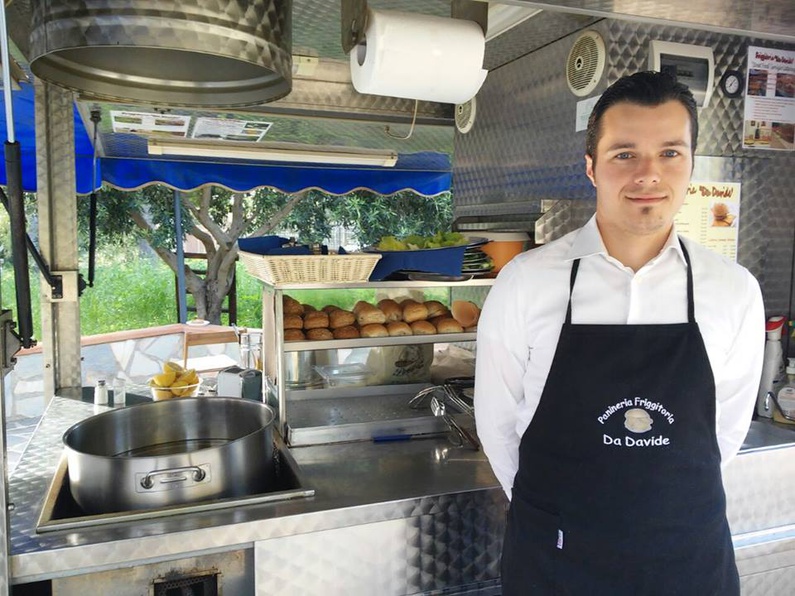 Davide, the panellaro who issues a receipt
We don't want to further examine the myth of street food sellers spitting in the frying oil to check its temperature... but in another part of the city – opposite the Villa Sofia hospital –there has for many years been a panellaro (a seller of panelle – Sicilian chickpea fritters), who guesses the heat of his oil by sprinkling a few drops of lemon juice into the fryer.  
Davide has chosen a blue lapino (the Sicilian word for a small truck, known as an Ape in Italian) to assert his corporate identity, a choice that is perhaps linked to the bright turquoise colour of his eyes. He is reforming the concept of Palermitan street food in terms of legitimacy, service and quality.
His business, La Friggitoria da Davide knows how to use the internet to its advantage, creating a presence on Facebook and on other portals for the industry.  However, Davide has had true viral marketing success thanks to the most standard of requirements for a business owner: the issuing of a receipt.
This simple "trick" has caused him to be celebrated within the street food industry, where nothing can be taken for granted. Starting with the cash register, Davide has kitted out the whole workstation to relevant standards. He uses a fully stainless steel work bench and collects the used oil, focusing on the quality of his products.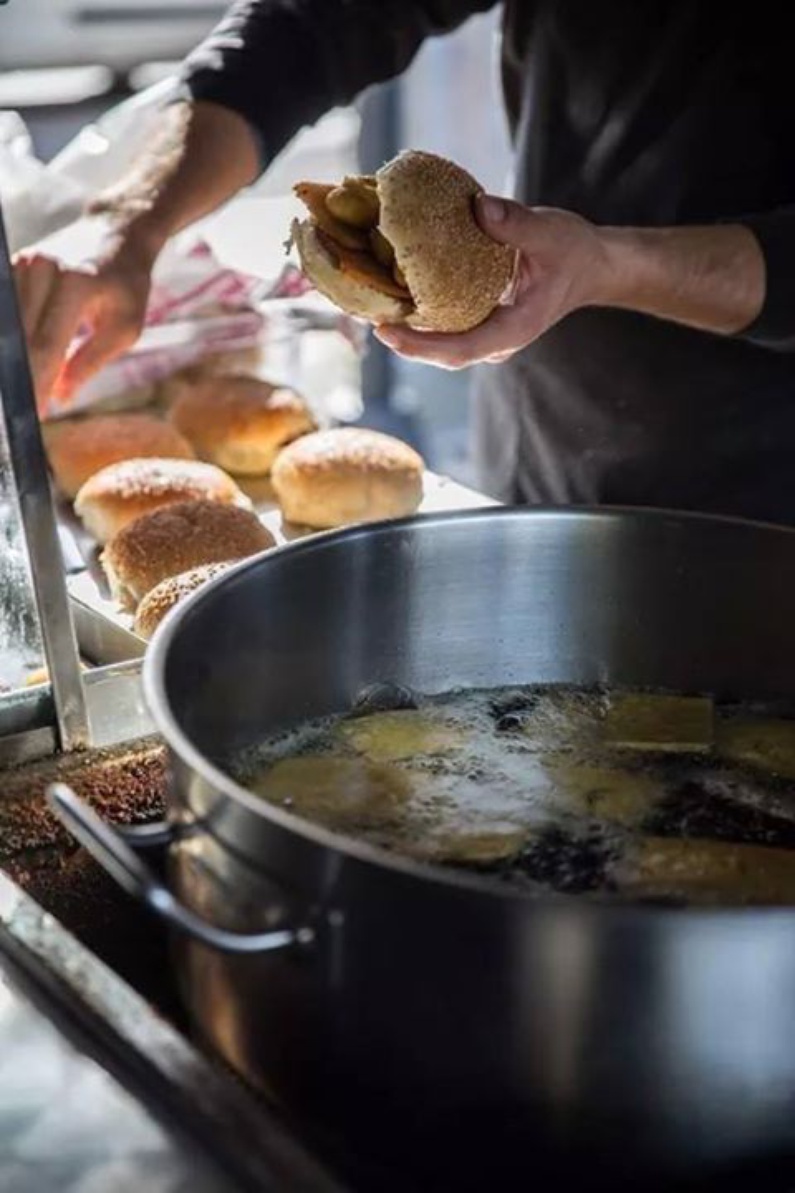 A complete service
The perfectly golden panelle and crocché (croquettes) are served up with six different types of bread – with the Tumminia, spelt, kamut and stone baked breads particularly standing out. Davide's lapino also serves onion croquettes, fries and aubergines, as well as vegetables in batter, which vary depending on the season and include yellow squash, courgettes and courgette flowers, cardoons and artichokes.
The panellaro has also made a name for himself amongst Palermitans because of his home delivery service.  For birthday parties, graduations and other occasions, Davide's lapino pulls up at the party venue. For these events he widens his menu to include pani ca'meusa (a typical Palermitan dish consisting of soft bread stuffed with veal's lung and spleen), caponatine (a Sicilian aubergine dish), endless loaves of pani cunsatu (Sicilian bread) and insalata di musso (a typical Palermitan salad) that are all served up as finger food.  There are also small fried pieces of fish served in the traditional coppino - a cone.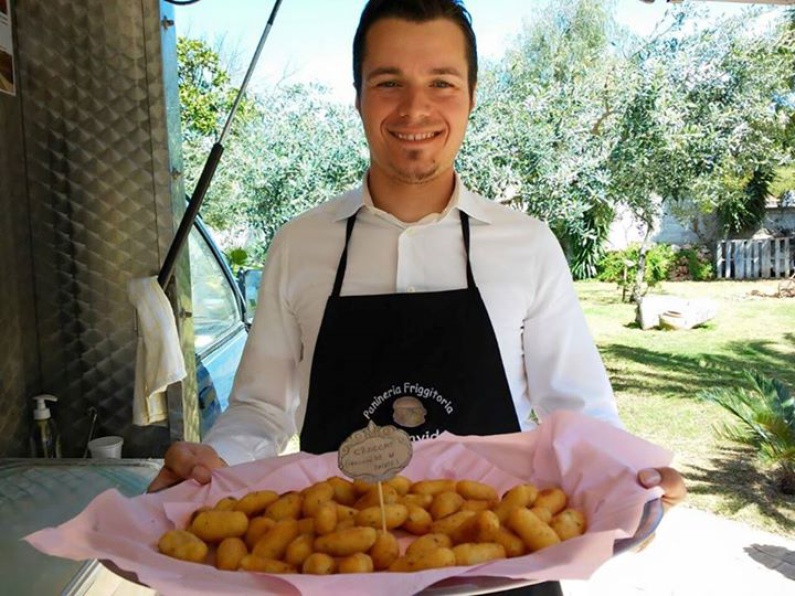 The cash register in the lapino means that Davide has had to register for VAT, allowing his business to be inspected by the provincial health agency and to keep up paying its taxes. But Davide doesn't seem to consider any of this as a burden – even though when we ask him which tax he hates paying the most, he says that he would like to not have to pay Chamber of Commerce fees every year. 
In any case, considering the important activity he is carrying out in making tourists aware of the traditions of Palermitan street food – it seems that the English and Dutch are among the least informed about Sicilian delicacies – we hope that those in the top levels of the Chamber of Commerce will soon bestow upon Davide the honour of champion...of street food.  
---
This article was published by our local team at cafébabel Palermo! Look out for more of their articles across the site.
Translated from Pane e panelle, scontrino e fantasia